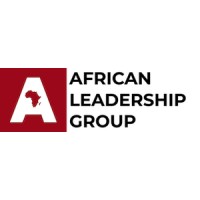 The African Leadership Group is not a registered legal entity but an ecosystem of legally independent entities with a shared vision for transforming Africa by developing three million ethical, entrepreneurial leaders.
Experience 5 years
Location Lagos
The Room our talent placement arm, is a community that our young talent join to access global work opportunities. To learn more about us, please read this article about why we launched The Room & this article about the impact of our development programs on African youth. View this pitch deck to see how we present ourselves to employers.
ABOUT THE CITY COMMUNITY TEAM
Do you enjoy creating something out of nothing? The City Teams are startups within a larger startup. Each City Team harnesses the power of The Room global network by training exceptional talent and connecting them to jobs and other opportunities for professional development. Along the way, each team unlocks value by making it easier for companies to find the top talent they need. Each City Team is like a standalone business that is blazing a new path for The Room, but is supported by the history and reputation of the African Leadership Group.
In pursuit of our mission, we encourage autonomy, creativity, and experimentation. We embrace risks and failure. We seek those that have a beginners' mindset, are lifelong learners, thrive in uncertain circumstances and uncharted territory, and have a deep passion for youth engagement.
If you're entrepreneurial and ready to work in a hyper-growth environment, this is a chance to build a new business and learn an insane amount in a compressed period of time.
As the Expansion Lead, your mission is to grow The Room Lagos community while driving its commercial  success and impact. You will build and oversee a high performing team, run day to day operations, and oversee revenue generation. You will be responsible for:
Creating work opportunities for young Africans: You will help to facilitate work opportunities for young Africans in Lagos by enabling early career top talent to build relationships with mid-career members in The Room and  local corporate partners
Membership Growth: You will ensure that the community grows, while maintaining its high caliber membership
P&L Ownership: You will have full P&L ownership as you grow revenue and manage costs to ensure profitability and sustainability
Business Development & partnerships: You will establish strategic partnerships with key stakeholders,
Setting up a local franchise:  You will identify a hospitality partner to host the physical space/member's club called 'The Room' (once Lagos has  a critical mass of members)
Serving as the local Face of The Room: you will be The Room's representative in key forums and with local media etc.
Managing stakeholders: You will build and maintain key stakeholder relationships.
Driving a culture of execution: You will serve as the custodian of The Room's entrepreneurial 'doer' culture, rolling up your sleeves as a Founder–from engaging with VIPs and celebrities to setting the table for an intimate gathering — no job is out of scope.
KPIs:
Membership Growth: Measure by monthly new member growth
Customer experience: Measured by member net promoter score
Commercial success: Annual Recurring Revenue, Gross profit
Impact: Number of work opportunities created for young talent
REQUIREMENTS:
5+ years of experience in management consulting, finance, or operations management
3+ years experience building partnerships
Entrepreneurial DNA & high level of self-motivation
Strong business and financial acumen.
Strong relationship building skills & stakeholder management.
'Roll up Sleeves' GYSHIDO mindset
Excellent  written and verbal communication skills
Experience building & managing lean, high-performance teams.
Ability to work in a dynamic and changing environment
Strong analytical and problem-solving skills, highly organised and agile
Data-Driven decision making
Highly proficient with Microsoft Office and G-suite, especially Excel (intermediate skills minimum)
Capable of building financial models.
Experience in a subscription-based or community business is a plus
Flexibility to travel frequently around your region, as well as working late nights and weekends as and when required
Method of Application
Interested and qualified? Go to African Leadership Group on boards.greenhouse.io to apply