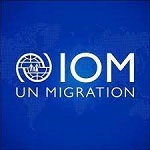 Link to original advertisement
Introduction
Nature of the task: the aim of the consultancy is to provide program support to the EURCAP Facility project management team (PMT) by elaborating key outputs related to successful delivery of Phase lll of the Facility, contributing to relevant horizontal activities and developing a concept for Phase IV, focusing on added value, ownership and sustainability, linked to future support actions and cross-cutting areas of intervention.
Context: The European Readmission Capacity Building Facility (EURCAP) is managed by the International Organization for Migration (IOM), and funded by the European Commission (DG HOME). It seeks to contribute to effective and efficient cooperation in migration governance between the EU and its partner countries through capacity-building initiatives (Support Actions).
General functions: The consultant will support the EURCAP Facility PMT in the development of key outputs, prioritizing time-bound/ pressing issues such as the agreed revisions of Phase III as well as elaboration of a vision for Phase IV. She/he will provide PMT with horizontal program support through contributing to the finalization of donor reports, elaboration of concept papers and design of activities/meetings/workshops delivered in the framework of support actions or any cross-cutting area of intervention.
The tasks to be carried out under this consultancy contract may include:
Under the guidance of PMT, gather input and prepare arguments to support revision of Phase III of the Facility to reflect current progress and agreed development of EURCAP Phase III to December 2023.
Conduct an analytical overview of the progress made and challenges met in each pillar of phase III.
Conduct consultations with EURCAP desk officers to gather input on results delivered under various pillars; ongoing support actions, e-RCMS implementation, cross-cutting development, expansion and its potential linkages to other IOM Migration management digital solutions, as well as newly agreed support actions to include necessary budget revision.
Based on the outputs of points (2) and (3), elaborate the concept of Phase IV proposal and present to PMT for review and approval.
Contribute to feasibility assessments and development of concept notes for future support actions.
Contribute in the finalization of donor reports.
Contribute in the development and implementation of cross-cutting areas of intervention.
Participate, as required, in relevant meetings/workshops related to EURCAP implementation.
Conduct desk review of EURCAP Facility resources; Phase III Description of the Action, donor reports and other reporting monitoring tools, communication instruments, map existing capacity through staff / consultants to anticipated demand and propose options.
Above activities to be undertaken through a mixture of in-person discussion and on line interview / review of documentation; PMT workshop in Brussels, meetings with key IOM personnel and contractors engaged in EURCAP Facility development.
The consultant will respect EURCAP's centralized communication lines and coordinate regarding any sensitive questions/issues with the EURCAP PMT in Brussels. Specifically requested technical inputs will be discussed directly with stakeholders and local project teams for input/feedback.
Deliverables:
The Consultant shall submit to IOM activity reports and timesheets, which specify the number of days the consultant has worked on EURCAP, the activity and the partner country supported. The Consultant shall use for this purpose templates developed by IOM (Annex II to the Contract). The total number of days available for this consultancy is 80 working days. For the purpose of reporting and invoicing, one consultancy day should be understood as 8 working hours; the maximum number of days that can be reported and invoiced for each assigned task should be agreed and approved by the EURCAP PMT via email prior to the beginning of the task. The Consultant is expected to report on the progress of the above activities bi-monthly, engaging in progress and planning meetings with PMT managers to review progress, assign priorities and refine deliverables, submitting outputs within the deadlines set below:
First Interim Report on all tasks and timesheets by 31/12/2022
Second Interim Report on all tasks and timesheets by 28/02/2023
Third Interim Report on all tasks and timesheets by 30/04/2023
Fourth Interim Report on all tasks and timesheets by 30/06/2023
Fifth Interim Report on all tasks and timesheets due by 31/08/2023
Sixth/final Report summing up all tasks delivered and timesheets due by 30/10/2023
Requirements:
Master's Degree in political sciences, migration studies, international relations or related field or Bachelor Degree in the above fields with two years of relevant professional experience
Minimum five years of proven working experience in the above-mentioned fields;
Excellent knowledge of EU institutions, EU migration policies and development cooperation;
Demonstrated experience and knowledge of return, readmission and reintegration, identity or/and case management is an advantage;
Demonstrated working experience with national, regional and international bodies;
Working experience with IOM or other UN agencies (desirable).
A total of 80 working days are foreseen for this consultancy that can take place in a maximum of eleven months. A more concrete timeline will be developed in coordination with the selected individual.
How to apply
All interested individuals and companies / firms should submit the following to eurcap@iom.int indicating "EURCAP Program Support Consultancy" in the subject line by Friday 25th November 2022 by 17:00 (Brussels time) :
CV
Cover letter
All requests for clarifications and questions should be sent in writing to eurcap@iom.int mentioning "EURCAP Program Support Consultancy" in the subject line.
Contractual details: It is foreseen that these duties should be carried out within an 11-month timeframe, excluding Saturdays and Sundays and official holidays of the duty station (Regional Office Brussels).
The Consultant shall submit the deliverables to the PMT, as described in the work plan, and highlight any obstacles in advance to the PMT.
The Consultant shall regularly report on progress, challenges and mitigation measures adopted to the PMT.