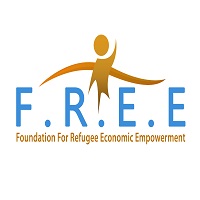 Foundation for Refugee Economic Empowerment (FREE) is a purpose-driven humanitarian and development non-governmental organization that implements a range of portfolio through purposeful partnerships. FREE builds bridges for improved lives for people affected by calamity. Our mission is to support people affected by natural and man-made disasters, especially those who have suffered displacement to be able to get back their lives and livelihoods in no time.We work also with underserved communities to ensure that they have basic facilities and services. Over the past 7 years, working closely with government, civil society and private sector partners, FREE has reached more than 1,000,000 beneficiaries across Nigeria with assistance in Water Sanitation and Hygiene (WASH), Food and Livelihood Assistance, Health and Nutrition Support, Education in emergency, among others.
Experience 2 years
Location Borno
Consultancy Description
The consultant/agency will work closely with the WASH Consultant and their Team under the direct supervision of the Programme M&E Officer. The consultant/agency will be responsible for training Community-Based Volunteers (CBVs) of the below indicated categories in WASH. .
The Training
Access to safe, reliable water is a right. Water is life, sanitation is way of life, and hygiene is best for life. So, WASH is the collective term for Water, Sanitation and Hygiene. Due to their interdependent nature, these three core issues are grouped together. While each a separate field of work, each is dependent on the presence of the other. For example, without toilets, water sources become contaminated; without clean water, basic hygiene practices are not possible. Access to safe drinking water supply and sanitation services is fundamental to improving public Health. Lack of access to these essential basic services contributes substantially to the high burden of disease.
PROPOSAL TEMPLATE
| | | |
| --- | --- | --- |
| S. N | Particulars | Description |
| 1. | Name/Components of Training | Water , Sanitation and Hygiene Committee (WASHCOM), Hygiene Promotion, and Sanitation Committee Training |
| 2. | Type of Training | Awareness/Capacity Building Training/TOT (beneficiaries would train other community members) |
| 3. | Location | Damboa LGA, Borno State |
| 4. | Nature of Beneficiaries | Host Community/Returnees |
| 5. | No. of Participants | 20 (WASHCOM); + 40 (Sanitation Committee); + 25 (Hygiene Promoters) = 85 Trainees |
| 6. | Segregation of Participants (final may slightly vary) | Gender:  Male: 50                           Female:35   Disability (if any): 0 |
| 7. | Training Methodology | |
| 8. | Name of Trainer(s)/Facilitator(s) and Affiliation – Attach CV of at least one resource person | |
| 9. | Major Training Components with details | |
| 10. | Duration of the Training | |
| 11. | Total Proposed Cost (NGN.) | WASHCOM Sanitation Committee Hygiene Promoters |
| 12. | Per Capita Cost (NGN.) | WASHCOM Sanitation Committee Hygiene Promoters |
| 13. | Breakdown of Budget for entire training (delete or add as required): | Trainer(s) Location/Hall Food and beverages Transport refunds to participants Training materials Visibility Generator/Fuel Projector Report Travel/Logistics Miscellaneous |
| 14 | Expected outcomes: | Training generally improves participants and by extension, the com munity's Knowledge, Attitudes and Practices (KAP) in Water, Sanitation and Hygiene (WASH), such as in the following aspects: The training to the community is expected to generate awareness by increasing knowledge on preventive and promotional health/hygiene matters and will enhance their hygienic behaviors sustainably. Community people will able to maintain good health through improved sanitation and use of safe drinking water and better sanitation practice. Consultations on habits of defecation, urination and hygiene and the beliefs surrounding them will be helpful to enhance hygiene and sanitation practices and environmental sanitation, and household/communal waste management. Synthesize alternative behavior that is better, easier, more hygienic and preferable for the community. Beneficiaries will start to use safe and clean toilets in their households/community, use soap in hand washing at critical times and keep water filters and/or start to use boiled water or using water disinfectants as well as practice hygiene-related tasks including in taking care of the sick etc. Community people will start practicing the reduce,, reuse and recycle of household/communal waste and will start to/improve use of compost manure and livestock feces in their home garden safely. |
| | |
| --- | --- |
| 15. | Safeguarding/Protection Perspective of the Proposal: |
Required Qualification:
Strong understanding of the Northeast Nigeria humanitarian context
Previous experience implementing a similar activity in Damboa, Borno, Northeast Nigeria or elsewhere in Nigeria
Ability/willingness to work in remote, hard to access location
Having at least one trainer in the team with fluency in Hausa (both verbal and written), Kanuri/Marghi a plus
Good ability to work with rural community people
Ability to work with tight deadlines
Core Competencies:
Communication and Interpersonal Skills
Organization and Planning
Facilitation and Engagement
Collaboration and Teamwork
Inclusiveness, Respect for Diversity
Integrity and Professionalism.
Method of Application
This position is open to both organizations and freelance consultants. Interested applicants should indicate their expression of interest by submitting the following documents to:
The Chief Coordinating Officer,
Foundation for Refugee Economic Empowerment,
Maiduguri
through the email: freetendering@gmail.com Only shortlisted applicants will be contacted.
Filled proposal template above. Feel free to add sections as needed
Corporate profile and evidence of technical capability and certificate of registration (corporate applicants)
Detailed copy of lead trainer's Curriculum Vitae highlighting experience
Expression of interest letter/concept note indicating their interest and how they fit the role
The letter should also include name(s) and contact address of professional referee(s)
Any other documents to strengthen your application, such as written samples reports of trainings conducted by you or a team you were a part of.
Draft or past presentation on any of the WASH components of the training.
Vendors must state delivery terms (such as how long it will take to deliver).
Evaluation of Proposal
All proposals received (Technical and financial proposal components) will be evaluated based on the requested proposal information and on cost-vs-benefits basis. FREE is not bound to contract the lowest or highest financial proposal offer. Considerations/grading:
Relevant academic qualifications: 15 marks
Demonstrated knowledge and understanding of WASH in emergency: 20 marks
Relevant experience with working with affected people:  20 marks
Experience in organizing and facilitating workshops/trainings and coordinating the work of multiple contributors and stakeholders: 20 marks
Demonstrated written and oral communication skills with demonstratable outputs in English: 15 marks
Other considerations: Gender, Disability (persons with disability) have added advantage): 10 mark
Selection would be in two stages: technical evaluation (60%) and financial evaluation (40%).