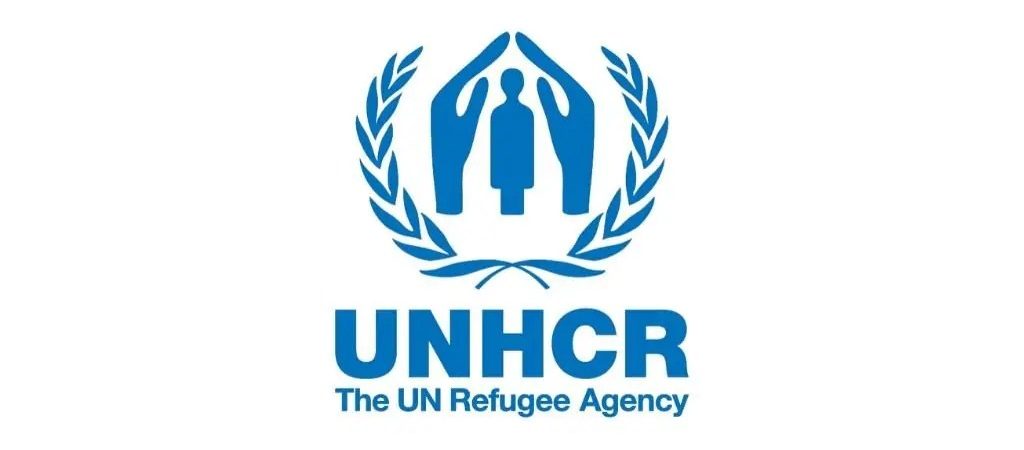 1. General Background
Education is an integral part of protection for persons of concern to UNHCR, 50% of whom are children. The Division of Resilience and Solutions (DRS) through its Education Section and in close collaboration with the Regional Bureaux and other relevant UNHCR divisions supports and promotes the provision of accessible quality education to persons of concern. UNHCR's work on education is guided by the Refugee Education Strategy 2030 which draws from such international frameworks as the Global Compact on Refugees (GCR) and the Sustainable Development Goal 4. These frameworks emphasize the inclusion of refugee children in national education systems as a sustainable mechanism to meet displaced children's educational needs, thus informing UNHCR education advocacy and implementation in this regard.
Providing education to refugees and other children in displacement settings is essential to building their futures and breaking the drivers of displacement. Yet access to education for refugee children remains low, with nearly half of school-aged refugee children estimated to be out of school. While 68% of refugee children participate in primary education, participation levels at secondary (34%) and tertiary (5%) levels show a dramatic drop that points to significant bottlenecks in education access, quality, and transition
While the shift towards inclusion of refugee children has provided critical opportunities for increased access to education for refugees, inclusion in the national system remains a continuum for which greater efforts in advocacy and investment are needed.
Purpose and Scope of Assignment
The Education Officer-Technical and Capacity Development will be part of the Primary Education team at the Education Section at HQ based in Copenhagen, Denmark. S/he will work under the guidance of the Education Officer (Primary Education) and the overall supervision of the Chief of Education Section, DRS.
The Education Officer-Technical and Capacity Development will provide technical and programmatic support in implementation of the UNHCR – Educate A Child (EAC) programme across implementing UNHCR countries and operations. The UNHCR-EAC programmes focus on enrolment and retention of out of school children. In addition to UNHCR-EAC programme related tasks, the role will contribute to the broader Education Section work in enhancing primary education work and specifically support the design, roll-out, monitoring, and reporting (as required) of initiatives to promote increased access to quality primary education for refugee children. With ongoing UNHCR restructuring and regionalization process, the Education Officer-Technical and Capacity Development will contribute expertise and support capacity development of UNHCR and partner staff at the regional, country and field levels through the identification, development, and roll out of relevant trainings to strengthen primary education provision and UNHCR leadership in refugee education. Additionally, the s/he will support knowledge management, networking, and participate in international and external forums as assigned.
The Education Officer-Technical and Capacity Development will work closely with regional and country education teams to support the inclusion of refugees and other persons of concern into national education systems through effective partnerships and advocacy with relevant entities (Government, UN agencies, NGOs, and other networks).
Key tasks:
Technical and programmatic support to select UNHCR country operations on implementation of the UNHCR-EAC programme including close coordination and engagement with the programme focal points at regional and country levels
Support UNHCR-EAC programme monitoring, preparation of budget memos and coordination with Private Sector Partnership (PSP) for effective programme implementation
In collaboration with Regional Bureaux, country teams, and relevant sections and divisions at HQ, support the identification and development of new initiatives and programmes including the development of technical components of fundraising packages including concept notes, proposals, etc. to public and private sector partners
Provide technical expertise, strategic advice and guidance across the range of key primary education issues related to access, retention, quality, equity, transition, and relevance including the promotion of refugee-inclusive national education systems.
Maintain and develop primary education materials and resources that inform UNHCR's advocacy efforts in primary education. This includes but is not limited to the development of primary education briefs, technical resources, manuals, background notes, and talking points that both provide a specific and general thematic focus but also contextual diversity
Assess capacity development needs of UNHCR education and partner staff in the implementation of primary education programmes and based on the outcome of the assessment, design and implement appropriate capacity-building interventions that foster increased knowledge and skills for enhanced provision of primary education. Curriculum planning, teacher development, quality assurance, school leadership, community participation in education, etc. could be potential areas for capacity development.
Provide knowledge management support which covers the identification, documentation, and dissemination of best practices and lessons learned from the broader implementation of primary education. Update of UNHCR's knowledge management tool such as SharePoint and other platforms will be required
Contribute to internal and external reporting, other informational requests, as well as Education Section documents and guidance.
Undertake mission visits to country and field operations to provide technical and programmatic support as needed
Work across teams and sectors to support the integration of cross-cutting issues and themes into UNHCR primary education work
Participate in relevant international working groups, forums, and networks to increase the visibility of both refugee children's education needs and UNHCR's refugee education leadership
Support and monitor the implementation of Global Refugee Forum pledges as relevant for primary education
Other duties as required by the supervising officer
Qualifications and Experience
a. Education
Degree in Education, Social Sciences, or a relevant field.
b. Work Experience
6 years relevant experience with Undergraduate degree; or 5 years relevant experience with Graduate degree; or 4 years relevant experience with Doctorate degree.
c. Key Competencies
Essential:
At least 4 years of experience in progressively responsible functions in education.
Demonstrated work experience in education programmes.
Field experience in education programme management, implementation, and coordination in humanitarian and/or development contexts.
Proven technical expertise and experience in implementing education programmes for children in marginal situations including out-of-school children, girls, and children with disabilities
Significant programme and project design, management, and implementation skills
Experience in design and delivery of capacity development and training skills
Experience working with Governments, Ministry of Education, and other line Ministries.
Strong interpersonal skills in collaboration and coordination.
Excellent analytical skills and drafting skills.
Strong communications/presentation skills.
Demonstrated capacity to work with minimum supervision.
Excellent written and spoken English is required
Desirable:
Demonstrated work experience in refugee education programmes.
Experience in education-related advocacy and policy development.
Knowledge and experience of UNHCR policies and standards.
Experience with educational research, teaching, or education administration.
Given support to francophone countries, proficient written and spoken French is desirable.