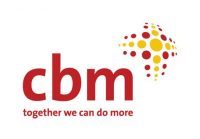 CBM is an international Christian development organisation, committed to improving the quality of life of people with disabilities in the poorest communities of the world. Based on its Christian values and over 100 years of professional expertise, CBM addresses poverty as a cause and a consequence of disability, and works in partnership to create an inclusive society for all. CBM's work is founded on the core values of Christianity, internationalism, professionalism, stewardship, honest communication and inclusion inherited from our founder, Pastor Ernst Jakob Christoffel.
Experience 4 years
Location Abuja
Job Field Logistics
Location: Abuja, Nigeria; with travels to project locations
Contract duration: 2 years
Contract start: As soon as possible
Reports to : The Senior Officer Admin & HR
2.   Main Objective of the Role
Provides chauffeur services at the representational level including knowledge of travel, customs and protocol issues.
Main Tasks
Provides Mechanical operations support to the Country office. Proactively manage all logistics support and assigned transportation schedule in line with best practice in safety and security while driving.
Fleet Management:
Assist in the preparation of a weekly travel schedule for staff in consultation with the administration team; ensure all vehicles have all accessories, submission of status reports, maintenance, fuel, vehicle cleanliness and general observation of SOPs.
Ensure that the Licenses are up-to date and that vehicles are well maintained and serviced on time as the need arises.
Ensure that all vehicles are fitted with the necessary security apparatus
Be responsible for the day-to-day maintenance of the assigned vehicle, checks oil, water, battery, brakes, tires, and perform minor repairs, arranges for other repairs, and ensures that the vehicle is kept clean
Ensure availability of all the required documents/supplies including insurance, vehicle logs, map of the city/country, first aid kit, necessary spare parts are in each CBM vehicle
Ensure that all vehicles assigned are serviced and properly checked before undertaking a long drive.
Ensure that the vehicle is kept clean and tidy always.
Drive staff members and official visitors for project-related trips, activities and assignments as requested
Facilitate the transfer of project visitors to/from their respective hotels to the office as well as airport transfers upon request
Logistics Support:
Maintain an up-date record of the logbook (mileage, destinations, times & passengers, maintenance, fuel) for each trip in the book provided
Acts as interpreter when carrying passengers who do not understand the local languages and whenever required
Uphold and abide by all relevant travel policy, vehicle policy and local traffic rules and standards
Induct staff on vehicle SOPs before embarking on field mission
Ensures that the steps required by rules and regulations are taken in case of involvement in an accident
Follow all security and safety protocols to always ensure the protection of passengers and vehicles
Present proper receipts on any expenditure incurred on their vehicle to the Officer in charge
Ensure that the line manager is immediately informed of any incidents and that the incident report form is filled immediately and reported to the police where necessary
Additional Duties:
In addition to the responsibilities outlined above, the incumbent will upon instruction by his / her superior (s), perform ad hoc activities which are either by their nature related to his / her normal duties or evolve from operational requirements
During office events and field visits, conduct other tasks as may be required from time to time in support of programme activities
Travel activities    ❒ yes
Responsibilities and Authority
n/a (see Authority Matrix)
3.   Requirements
Minimum of Secondary School Leaving Certificate or equivalent
A valid driving license (class B, C, E preferable)/ certification to operate assigned vehicle following local rules and regulations.
At least four (4) years of related work experience, with minimum of one (1) year working with international NGO preferred and at least three (3) years being in the operating State.
Basic Computer appreciation skill and knowledge of Microsoft office packages will be an advantage.
Excellent knowledge of local driving rules and regulations, traffic laws, a good knowledge of the city and alternate routes to enable quick access.
Knowledge of safety standards and safety equipment (e.g., fire extinguisher)
Ability to read and interpret documents such as safety rules, operating and maintenance instructions and procedure manuals
Basic skills to assist in case of emergency, knowledge of basic first aid methods
Experience working in insecure areas and adhering to strict safety, security and safeguarding policies required
Fluency in spoken and written English. Understanding of local language is an added advantage
Ability to cope under pressure and meet deadlines and efficiently manage a range of tasks concurrently to meet diverse needs
Ability to integrate into a multi-cultural environment and willingness to learn
Able to work independently, and as a member of a team with a high level of integrity.
Willingness to travel, within and outside the capital city, and other field locations where CBM has its operations
A self-starter who takes initiative and consistently seeks to improve quality in their work.
4.   Languages
English Professional proficiency
Fluent speaking in local languages knowledge is an advantage
Note
Only successful applicants will be contacted
CBM strongly encourages women and persons with disabilities to apply for this position
The future job holder will adhere to CBM's values and commits to CBM's Code of Conduct and Safeguarding Policy.
We would like to further promote diversity in our teams and therefore welcome applications from people of different ethnic and social backgrounds, religions and world views, different ages and genders, and especially from people with disabilities.
Method of Application
Interested and qualified candidates should forward their CV to: [email protected] using the position as subject of email.