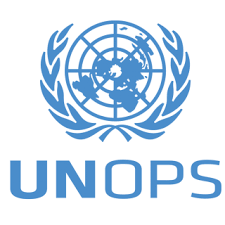 The United Nations Office for Project Services (UNOPS) is an operational arm of the United Nations, supporting the successful implementation of its partners' peacebuilding, humanitarian and development projects around the world.  Mandated as a central resource of the United Nations, UNOPS provides sustainable project management, procurement and infrastructure services to a wide range of governments, donors and United Nations organizations.
We are recruiting to fill the position below:
Job Title: Driver
Vacancy code: VA/2022/B5316/24688
Location: Abuja, Nigeria
Job Categories: Administration
Level: LICA-2 / ICS 2
Department / Office: AFR, GHMCO, Nigeria
Contract type: Local Individual Contract Agreement (LICA)
Contract level: LICA Specialist-10
Duration: Ongoing ICA – 'Open-ended, subject to organizational requirements, availability of funds and satisfactory performance'
Background Information
Job-specific:
The United Nations Office for Project Services (UNOPS) is an operational arm of the United Nations, supporting the successful implementation of its partners' peacebuilding, humanitarian and development projects around the world.
Mandated as a central resource of the United Nations, UNOPS provides sustainable project management, procurement and infrastructure services to a wide range of governments, donors and United Nations organisations.
With over 6,000 personnel spread across 80 countries, UNOPS offers its partners the logistical, technical and management knowledge they need, where they need it.
By implementing around 1,000 projects for our partners at any given time, UNOPS makes significant contributions to results on the ground, often in the most challenging environments.
Country Specific:
The Nigeria Duty Stations are managed by the Nigeria Country Office based in Abuja, Nigeria.
Nigeria is considered a key player in the West African region, with an estimated population of 200 million and accounts for about 47% of the total population of West Africa.
Nigeria is considered a High Priority Country for UNOPS GMCO; being a fragile country with a complex development profile and possessing a high risk of humanitarian emergencies and disasters.
Likewise with high donor interest and demand for implementation support, Nigeria is viewed as a country in which UNOPS can add value and scale-up efforts by its partners to deliver on the Sustainable Development Goals, particularly the Government of Nigeria.
The last donor-funded project implemented by UNOPS ended in June 2018. The office was reopened in April 2019 and high-level efforts are ongoing to secure donor funded projects. Our objective for 2021 is to consolidate the implementation of our Strategy 2018-2021 – to become Known, Recognized and a Resource for our development partners on the ground, delivering on our mandate of infrastructure, procurement and project management.
Building on our global experience successfully delivering projects in complex operating environments, a healthy pipeline of engagements are at various stages of discussion with our priority partners  including international financial institutions, UN agencies, bilateral and multilateral donors focusing on the North East region.
The North-East region of Nigeria (NE) is currently in a complex protracted crisis with considerable humanitarian and developmental needs along with extensive damages to social and physical infrastructure.
Likewise, the unanticipated COVID-19 pandemic has further impaired the already fragile health system.
The capacity of the entire country's health system to address the possible impact of the pandemic remains limited.
Critical resources such as trained health workers and medical supplies are being diverted to respond to the pandemic, thus leaving other essential services heavily under-resourced and dysfunctional
Job Specific:
Under the guidance and supervision of the Support Services Associate or Administration Officer, the Driver provides reliable and safe driving services for the transport of authorized personnel.
He/She has a client-oriented approach, high sense of responsibility, courtesy, tact and the ability to work with people of different national and cultural backgrounds.
Functional Responsibilities
Functions / Key Results Expected:
Summary of functions:
Provision of reliable and secure driving services including under harsh and difficult driving conditions outside Abuja
Proper use of vehicle
Day-to-day maintenance of the assigned vehicle
Maintenance of required documents/supplies
Immediate action in case of accident
Within limits of delegated authority and depending on location, a Driver at this level may be responsible for the following duties:
Provides reliable and secure driving services by a) driving vehicles safely for the transport of authorized personnel and, in the case of construction (Infrastructure) for the transport of logistics and/or project equipment etc; b) collecting and delivering mail, documents and other items; and c) meeting official personnel at the airport and facilitating immigration and customs formalities as required.
Ensures proper use of vehicle through accurate maintenance of daily vehicle logs, provision of inputs to preparation of the vehicle maintenance plans and reports.
Ensures the day-to-day maintenance of the assigned vehicle by checking oil, water, battery, brakes, tyres, etc.; performing minor repairs and arranging for major repairs; and ensuring that the vehicle is kept clean.
Ensures availability of all the required documents/supplies including vehicle insurance, vehicle logs, office directory, map of the city/country, first aid kit, and necessary spare parts.
Ensures that immediate steps as required by rules and regulations are taken in case of involvement in an accident.
Impact of Results
The key results have an impact on the overall Multi Country Office efficiency in Project implementation, particularly the ones related to works implementation.
Accurate, thoroughly researched and documented information, its dissemination, timely and appropriate delivery of works to ensure client satisfaction and maintains high staff morale.
It enhances credibility of UNOPS as an effective and efficient organization in the operational capability for the infrastructure sector in remote contexts.
Expected results are:
Defensive driving
Adherence to Health and Safety regulation on various sites
Greater reliance on standards and guidelines vehicular regulations and guidelines in place and aligned with UNOPS.
Education / Experience / Language Requirements
Education:
Completion of Secondary School or equivalent is required.
Diploma or certification in Administration-related subjects or Business Administration would be an asset.
A driver training certification with a valid driver's license is required.
Work Experience:
2 years of driving experience is required at the national level
Safe driving record, knowledge of driving rules and regulations and skills in minor vehicle repair is required
Experience in computer/office productivity software will be an asset.
Language Requirements:
Full working knowledge of English language is required.
Competencies:
Treats all individuals with respect; responds sensitively to differences and encourages others to do the same.
Upholds organizational and ethical norms.
Maintains high standards of trustworthiness.
Role model for diversity and inclusion.
Acts as a positive role model contributing to the team spirit. Collaborates and supports the development of others. For people managers only: Acts as positive leadership role model, motivates, directs and inspires others to succeed, utilizing appropriate leadership styles.
Demonstrates understanding of the impact of own role on all partners and always puts the end beneficiary first. Builds and maintains strong external relationships and is a competent partner for others (if relevant to the role).
Efficiently establishes an appropriate course of action for self and/or others to accomplish a goal.
Actions lead to total task accomplishment through concern for quality in all areas. Sees opportunities and takes the initiative to act on them.
Understands that responsible use of resources maximizes our impact on our beneficiaries.
Open to change and flexible in a fast paced environment.
Effectively adapts own approach to suit changing circumstances or requirements.
Reflects on experiences and modifies own behavior. Performance is consistent, even under pressure.
Always pursues continuous improvements.
Evaluates data and courses of action to reach logical, pragmatic decisions. Takes an unbiased, rational approach with calculated risks.
Applies innovation and creativity to problem-solving.
Expresses ideas or facts in a clear, concise and open manner.
Communication indicates a consideration for the feelings and needs of others.
Actively listens and proactively shares knowledge.
Handles conflict effectively, by overcoming differences of opinion and finding common ground.
Application Closing Date
18th November, 2022 (midnight Copenhagen time (CET).
Method of Application
Interested and qualified candidates should:
Click here to apply online
Note
Applications received after the closing date will not be considered.
Only those candidates that are shortlisted for interviews will be notified.
Qualified female candidates are strongly encouraged to apply.
UNOPS seeks to reasonably accommodate candidates with special needs, upon request.
Work life harmonization – UNOPS values its people and recognizes the importance of balancing professional and personal demands. We have a progressive policy on work-life harmonization and offer several flexible working options. This policy applies to UNOPS personnel on all contract types
For staff positions only, UNOPS reserves the right to appoint a candidate at a lower level than the advertised level of the post
For retainer contracts, you must complete a few Mandatory Courses (around 4 hours) in your own time, before providing services to UNOPS.
The incumbent is responsible to abide by security policies, administrative instructions, plans and procedures of the UN Security Management System and that of UNOPS.
It is the policy of UNOPS to conduct background checks on all potential recruits / interns.
Recruitment / internship in UNOPS is contingent on the results of such checks.