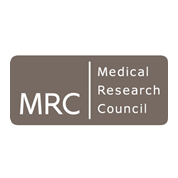 At the beginning of the twentieth century, tuberculosis was one of the UK's most urgent health problems. A royal commission, entitled The Royal Commission Appointed to Inquire into the Relations of Human and Animal Tuberculosis, was set up in 1901.
Location: Gambia
Program Details
The studentship starts in December, 2022 / January, 2023, and will be full-time for four years, involving collaboration with the Medical Research Council Unit The Gambia at LSHTM and a European University Full financial support will be provided.
Project One
Epigenetics as a potential mediating mechanism linking climate variation with lifelong health and disease.
Eligibility Requirements
Essential:
First Degree (B.Sc) in Mathematics, Computational or Biological Sciences
MSc in Computational Biology or related discipline, e.g. Genomic Medicine, Bioinformatics, Computer Science, Applied Mathematics
Some experience in at least one of the following computer coding languages: R.python, Perl,
Ability to work independently and to tight deadlines
Desirable:
Experience in the computational and bioinformatic analysis of one or more types of 'omics data (e.g.genome, epigenome, transcriptome,microbiome)
An interest in molecular biology and its relationship to human health, e.g., genetics, genetic epidemiology, health data science.
Contact Details:
Project Two
Developing Strategies to coordinate Healthcare provision between The Gambia and Senegal (SHEGAS).
The Eligibility Criteria
Essential:
Be in possession of an MSc in Public Health or a related subject from a recognised university
Ability to conduct qualitative research
Excellent communication skills in English and at least one other Gambian national language
Ability to travel nationally and internationally
Ability to work independently and to manage competing priorities.
Desirable:
Previous experience of work in The Gambia.
Contact Details:
Method of Application
Interested and qualified candidates should obtain the application form sending an e-mail request to: [email protected]
Note
Further information can be obtained by an e-mail request to 

[email protected]

The Medical Research Council Unit The Gambia at LSHTM is an Equal Opportunities Employer and Operates a Strict No Smoking Policy.
Your data provided will be protected in accordance to the Unit's data protection policy and will only be used for the candidate selection and University registrations.