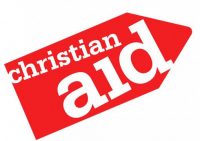 Christian Aid (CA) is a UK-based international NGO partnering with others to end poverty in Africa. At the heart of this vision is the transformation of the lives of people who live in poverty, empowering them to have a brighter future. Christian Aid works in more than 30 countries and has been operating in Nigeria since 2003. The Nigeria Country programme focuses on Community Health and HIV, Accountable Governance including humanitarian response and Gender.
We are recruiting to fill the position below:
Job Title: Distribution Assistant
Location: Maiduguri, Borno
Type of Contract: Fixed Term
Contracted Hours: 35
Contract Length: 3 Months
Reports To: Programme officer – Nutrition
Role Purpose
To support Christian Aid's development, implementation and monitoring of WFP Nutrition project.
The Distribution assistants will be vital in implementing BSFP, active cases findings and the implementation of the Strategic Behavioural Change Communication (SBCC) component of the project. There is the need to have people who are dedicated in ensuring that the Nutrition component is implemented with the quality required and consistent with Christian Aid policies and guidelines.
The Distribution assistants will be based in Mafa, supporting the implementation of Nutrition activities.
Role Context:
The Distribution assistants will be based in Mafa, Borno State and will report to the Programme officer – Nutrition, while working in close coordination with the programme assistant – Nutrition.
He/she will actively participate in distribution of BSFP commodities and coordinate all other aspects relating to distributions.
Key Outcomes
Work in close coordination with the programme assistant – Nutrition to arrange, organize and attend distributions and provide prepare post – distribution reports and in the preparation of the monthly/weekly work plan schedules.
Work with the programme assistant – Nutrition to organize and arrange distributions according to SOP defined by WFP and CAID.
Directly facilitate the distribution of commodities to eligible beneficiaries by strictly following verification process and methodology and standards defined by the donor and CAID.
Coordinate crowd control, verification of beneficiaries and receipt of entitled commodities by the beneficiaries in exact amount as entitled in methodology.
To collect all data needed for reporting after distributions.
Submit accurate and detailed reports on distributions and assistance provided to beneficiaries during distributions.
Ensure that all commodities entrusted to CAID arriving at food distribution point are properly accounted for. Commodities must carefully be counted during off-loading at distribution site.
Take active role in the registration and verification of beneficiaries to ensure that the process is fair and organize and supervise food/supplement distributions in the field and FDPs.
Ensure that the food distribution point is properly organized and secured with ropes and crowd control measures put in place to ensure smooth distribution and flow of beneficiaries.
Responsible to ensure that all necessary distribution equipment's are available at the distributions point, including forms, ropes, banners, plastic sheets, measuring devices etc.
Supervise loading of food that is left over after distributions.
Ensure that a waybill is prepared for food to be returned to the warehouse.
Ensure proper completion and safe return of all tally documents and beneficiary lists to the office for safe storage.
Ensure proper accounting of all quantities of commodities received and distributed at each distribution point.
Working Relationships
External: Assist in supporting the programme officer – Nutrition to coordinate with WFP and the Nutrition cluster at the filed level (LGA).
Internal: Works closely with the programme assistant – Nutrition in supporting the programme officer – Nutrition, the wider project team, Nigeria country team and humanitarian colleagues.
Applied Skills / Knowledge and Expertise
Essential:
Have a minimum of Secondary School Certificate (SSCE) and experience in humanitarian contexts (conflict/insecure contexts) as well as CMAM, IYCF and community mobilization.
Be professional, have good organizational capacity, good human relationships, self-motivated, open, creative, proactive, responsible, flexible and culturally sensitive.
Have a minimum of 1-year work experience in Nutrition, SBCC approach and IYCF.
Have excellent knowledge of Microsoft Office Skills (Word, Excel, Power Point, Outlook).
Experience in facilitating discussions and meetings, coordination and supervision of a team.
Experience in preparing monthly work plans and plan appropriately for tasks assigned.
Experience in writing reports and collecting relevant information from surveys, community, health facilities and meetings.
Be willing and able to be based and travel within remote areas, where services are limited.
Must a female and be proficient in local languages (Kanuri, Shuwa, Hausa).
Be committed to Christian Aid mission, values and policy.
Desirable:
Familiarity with Nutrition & FSL context in North eastern Nigeria.
Fluency in beneficiaries' local languages.
Remuneration
You can expect a wide range of rewards and benefits, including a generous holiday allowance and flexibility that will ensure you enjoy a good work/life balance.
Application Closing Date
7th October, 2022.
Interview Date
10th October, 2022.
How to Apply
Interested and qualified candidates should:
Click here to apply online