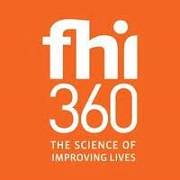 FHI 360 is a nonprofit human development organization dedicated to improving lives in lasting ways by advancing integrated, locally driven solutions. Our staff includes experts in health, education, nutrition, environment, economic development, civil society, gender, youth, research and technology – creating a unique mix of capabilities to address today's interrelated development challenges. FHI 360 serves more than 70 countries and all U.S. states and territories. As we evolve to meet the challenges of the future, we stand committed to the principles that have guided our organization for the last 40+ years. Our work continues to be grounded in research and science, strengthened by partnerships and focused on building the capacity of individuals, communities and countries to succeed.
Experience 5 – 8 years
Location Borno
The humanitarian crisis in Northeast Nigeria continues to affect millions of people, increasing their vulnerability to disease, poverty, and violence. Of the 1.92 million people internally displaced, 81% are in Borno State.  Across the state, internally displaced persons (IDPs) face hardship due to insecurity and the breakdown of health care services, including a lack of medical professionals, food security, livelihoods and other economic activities.
FHI 360 has been operating in Nigeria for over 30 years and in 2017, began providing support to IDPs across the northeast, based in Maiduguri, Borno state. The integrated program provides life-saving and sustaining activities under health, nutrition, WASH and protection.
The Deputy Response Coordinator's of Operations primary responsibilities is to assist the Response Coordinator with the management of all humanitarian activities at the field level. Under the supervision of the Response Coordinator, the incumbent will fill a critical role on the response team in country overseeing all program staff and program activities from the field office, as well as program support functions related to the project.
Based in Maiduguri, this duty station has been designated as an extreme risk and poses a heightened risk or direct threat to personal safety. Applicants should research this location and the associated risks before submitting an application.
Accountabilities:
Oversee on-site humanitarian response including management of programs, personnel, logistics, security, fundraising, external representation and transition planning.
Manage and mentor field staff including technical leads, HR, logistics, grants and administration, finance, monitoring and evaluation, and others at the field level to create a strong foundation for emergency programming.
Lead, oversee and coordinate field assessments of emergency needs and develop a response strategy in collaboration with host country government, the UN system, other humanitarian organizations and the Crisis Response Team (CRT), as well as Regional and Country management teams as appropriate.
Design, develop, resource (people and funds) and implement emergency response programs that meet the near and longer-term program objectives needs of an affected community.
Oversee quality and consistency of programs through on-site monitoring to ensure and enhance program effectiveness and quality.
Advocate with and/or advise peer agencies, local governments, donors and other stakeholders to influence responses to promote delivery of inclusive and high-quality humanitarian services.
Oversee and ensure compliance with FHI 360 policy, procedures and practices throughout the program; recommend country or emergency specific policy/procedures as required.
Coordinate with country office (if applicable) and HQ to troubleshoot any issues; make recommendations for corrective actions.
Conducts analysis of program implementation to identify areas for improvement and propose appropriate technical strategy and guidelines.
Provides leadership and team building.
Applied Knowledge & Skills:
Knowledge and application of Core Humanitarian Standards (CHS) and Sphere standards and Red Cross/NGO Code of Conduct.
Experience working with Bureau for Humanitarian Assistance (BHA) and US Department of State Bureau of Population, Refugees, and Migration (State/PRM) preferred.
Certification in project management preferred.
Demonstrated experience in multi-sector project management and implementation.
Demonstrated work planning and scheduling, staff development and capacity building experience.
Demonstrated experience in leading and managing complex projects that are strategic in nature and national/international in scope.
Must be able to read, write, and speak fluent English; French or Arabic skills advantageous.
Experience operating in insecure environments.
Must be able to read, write, and speak fluent English.
Problem Solving & Impact:
Works on problems of diverse scope that require analysis or interpretation of various factors.
Exercises judgment within selecting methods and techniques to determine appropriate action.
Builds productive working relationships with internal and external staff.
Decision may affect a work unit or area within a department.
Supervision Given/Received:
Receives methods and procedures on new projects and assignments.
May provide guidance to other lower level personnel.
Typically reports to a Crisis Response Coordinator, Director or Country Director.
Education:
Bachelor's Degree or its International Equivalent – Economics, Education, Environment, Health, Human Development, Information Science, International Development, Social Sciences or Related Field.
Master or other advanced degree preferred.
Certification and/or Degree in logistics and/or supply-chain management preferred.
Experience:
Typically requires 5 – 8 years leading complex on-site emergency response projects and/or programs; including 3 – 4 years of project management and/or emergency response experience
Experience establishing startup operations/projects in new countries preferred.
Proficiency with database management software and on-line search tools required.
Has sensitivity to cultural diversity and understanding of the political, contextual, and ethical issues in assigned areas.
Articulate and professional and able to communicate in a clear, positive fashion with clients and staff.
Prior work experience in a non-governmental organization (NGO), government agency, or private company of progressive program management experience in humanitarian assistance or related industry experience in a relevant technical area.
Typical Physical Demands:
Ability to spend long hours looking at computer screen and doing repetitive work on a keyboard.
Ability to sit or stand for extended periods of time.
Ability to lift/move up to 50 lbs.
Ability to travel to remote field site locations that lack basic essentials.
Candidate must be in good physical condition and understand that medical care is not readily available at duty station.
Technology to be Used:
Computer/Laptop, Microsoft applications (i.e., Office 365, SharePoint, Skype/Zoom/Teams), cell phone/mobile technology, and standard office equipment.
Travel Requirements:
Greater than 25% throughout NE Nigeria.
This job posting summarizes the main duties of the job. It neither prescribes nor restricts the exact tasks that may be assigned to carry out these duties. This document should not be construed in any way to represent a contract of employment. Management reserves the right to review and revise this document at any time.
Method of Application
Interested and qualified? Go to fhi 360 on fhi.wd1.myworkdayjobs.com to apply