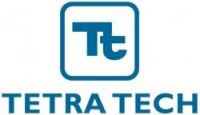 Tetra Tech International Development has a 40-year history in successfully delivering international development projects on behalf of donors right around the world, including Australia's Department of Foreign Affairs and Trade, USAID and the UK's Department for International Development (now known as the Foreign and Commonwealth Development Office). Our people work side by side with local partners to support stability, economic growth and good governance, positively changing people's lives.
Tetra Tech International Development has robust policies and guidelines which exemplify our commitment to safeguarding and technical excellence in gender equality. Our team of dedicated GEDSI advisers work closely with our staff and partners to ensure a context specific and consistent approach is applied to all our programmes to improve the livelihoods of the world's most marginalised groups.
We are recruiting to fill the position below:
Job Title: Deputy Operations Manager (Donor Funded Programme)
Job no: 499816
Location: Kano
Employment Type: Full-time
Work type: Permanent
Categories: Agriculture and Food Security, Economic Growth, Education, Energy, Environment, Governance, Health, Infrastructure, Land rights, Monitoring, Evaluation, and Learning, Rule of Law, Stabilization, Water, Project Management Consulting, Corporate Functions / Administration
Project Background
We are delivering the FCDO-funded LINKS -Catalysing Economic Growth in Northern Nigeria programme and the United Kingdom Nigeria Infrastructure Advisory Facility (UKNIAF) programme.
LINKS supports the development of a vibrant and diversified economy in key northern Nigerian states. The programme began in September 2019 and has a duration of 7 years.
The front-line components of LINKS activity are on (1) Investment promotion and facilitation and (2) Green Growth, including climate smart agriculture, with a strong cross-cutting focus on gender and social inclusion (GESI) and monitoring, evaluation, and learning (MEL).
Ultimately, LINKS focuses on increasing incomes and creating jobs for the poor in Northern Nigeria whilst ensuring sustained growth. LINKS works across high potential pro-poor value chains, supporting them to become productive, competitive, and attractive for investment, and then encouraging actual investment into them.
UKNIAF is working with the Federal Government of Nigeria (FGN) to improve the delivery and management of Nigeria's infrastructure. It is a flexible, rapid response, demand-led technical assistance. Part of UKNIAF's focus is on improving investments in and ultimately increasing access to new and improved socially inclusive, climate compatible infrastructure.
The programme focuses on three areas – Power, Roads and Infrastructure Finance – and ultimately contributes to job creation, poverty reduction and socio-economic growth.
Key Responsibilities / Accountabilities
This full-time management position is accountable for the day-to-day operations of a mid-sized team providing support in the following areas:

Fleet Management, Shipping & Transport
IT & Communications
Office Management
Asset Management
Procurement
Real Property Management
Maintenance (Facilities) and Protocol Services

The work covers a geographic area that includes Kano, Kaduna, Abuja, Jigawa States and future locations.
This is a full-time role providing operations support on the LINKS programme. Working closely with the Operations Manager, to lead the day-to-day operations of the company
Ensure the full and proper implementation of company systems of management, compliance and control;
Supervise and guide a team of employees across several service lines to ensure project needs are met in a timely and professional manner.
Ensure the employees complete their task, including being prepared carry tasks out should direct reports be on leave, need further training and/or as part of ensuring the success of the team;
Work with the Operations Manager to develop, maintain and implement policies procedures and guidelines in an Operations Manual and the Procurement section of the Finance Manual to ensure that work is carried out in a planned, acceptable and timely manner
Working with the Operations Manager, ensure policies, procedures and guidelines are aligned across the Headquarters in London and that team works together to meet targets
Supervise a team of employees across several service lines to ensure project needs are met in a timely and professional manner. In this regard, work with the Operations Manager to establish, implement, monitor and be accountable to performance standards that meet the need of the Operation Team's customers
Responsible managing and carrying out complex procurements and the establishment of SLAs, blanket purchase agreements and framework agreements.
Qualifications and Experience
Education:
M.Sc Degree in Business Administration or a related field of study
Five (5) – seven (7) years' experience supervising employees
At least five (5) years of operational experience, including facility and fleet management, logistics and procurement
Experience with the use of a variety of computer applications including Excel and Word.
Others:
Excellent interpersonal skills and an ability to manage teams from diverse cultural backgrounds in a complex cross-cultural environment
Excellent verbal and written English language skills
Strong Hausa language skills preferred
Programme development experience, including work planning and activity budgeting
Excellent communication skills, including strong presentation and facilitation skills
Ability to use a personal computer, email, Excel and Word
Ability to effectively supervise staff across a cross section of functions and responsibilities
Ability to lead on complex procurement
Ability to track purchases and manage assets
Ability to write and implement policies and procedures
Ability to undertake regular travel to Kaduna, Jigawa, Abuja and future project sites;
Ability to effectively prioritize tasks
Knowledge of principles of human resource management.
Special Requirements:
The position is based in Kano with frequent travel to the other state offices. Some out of hours work may be required.
Application Closing Date
11th September, 2022 (23:55) Central Africa Standard Time.
Method of Application
Interested and qualified candidates should:
Click here to apply online
Note
CV and covering letter is required and these must be combined into a single document for upload.
CVs will be reviewed on a rolling basis.
Women and persons living with disability are encouraged to apply.
Tetra Tech International Development is an equal opportunity employer of choice and is committed to child protection.