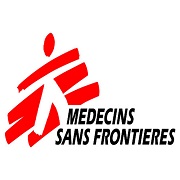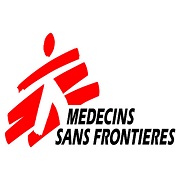 Médecins Sans Frontières (MSF) is an independent international medical humanitarian organization that delivers emergency aid in more than 60 countries to people affected by armed conflict, epidemics, natural or man-made disasters or exclusion from healthcare.
We are recruiting to fill the position below:
Job Title: Deputy Logistics Coordinator 
Job Code: LC00601
Location: Abuja, with frequent visits to field offices
Working Hours: 208 working hours per month
Contract Period: 6 months (With possibility of extension)
Level: 12
Main Purpose
Supporting the Logistics Coordinator through delegated tasks and responsibilities, replacing him/her in his/her absence and participating and collaborating in the implementation of strategies and support to the field in accordance with MSF protocols, standards and procedures in order to enable the development of the mission and optimize the impact of the medical projects
Job Description
Participate actively in defining and monitoring of annual project planning and budgets and the Emergency Preparation Plan.
Define, monitor, evaluate and ensure implementation of the strategies and activities in the mission of the as it relates to the following tasks-  o  Construction and rehabilitation, transport, ICT, communications, vehicles and engines, equipment, installations and infrastructures, etc. Including the installation and maintenance of functional office space(s) and lodging facilities, proper use and maintenance of IT computers, soft wares, backups, communication tools etc,  Stock and supply of medical and non-medical materials, Water, health and sanitation activities
Plan, supervise and implement in close coordination with the HR Coordinator, the associated processes (recruitment, training, briefing/debriefing, performance evaluation, detection of potential, development and internal communication) of  staff under his/her responsibility
Ensure technical support to his/her team as well as to all other teams in the mission
Define and monitor the technical aspects of MSF risk reduction policy, transport, communication, protection, security policy and guidelines, evacuation plan and contingency plan. perform day-to day monitoring of the security situations and reporting to the HoM on foreseen challenges
Recommend in collaboration with the Coordination Team (Medical Coordinator and Logistics Coordinator), the Cell, the WHS unit and the Field Coordinators, WHS strategies and activities for the  mission
Monitor and ensure the correct management of the logistical technical families (energy, cold chain, biomed, construction, watsan) in the mission
Performing tasks delegated by the Logistics Coordinator, as specified in his/her job description.
Requirements
Education: Essential technical / Logistics Degree / Diploma
Experience: Essential working experience of at least 4 years in relevant jobs, experience with MSF or other NGOs in developing countries
Language: Mission language essential.
Knowledge: Computer literacy.
Gross Monthly Salary
According to MSF National Salary Scale.
Application Closing Date
5th November, 2022.
Method of Application
Interested and qualified candidates should:
Click here to apply online
Note: MSF Encourages Women and People with Disabilities to Apply.