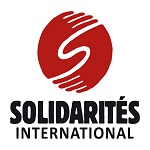 Desired start date: ASAP
Duration of the mission: 12 months
Location: Maiduguri, Nigeria
ABOUT THE MISSION
The conflict and epidemics/outbreaks continue to affect millions of lives in Northeast Nigeria. SI is responding to the humanitarian needs of displaced populations and host communities in Borno, Adamawa and Yobe States (Northeast) since 2016 (direct implementation and in partnerships). The targeted sectors of intervention are WASH, Shelter, Food Security & Livelihoods. Although the mission responds mainly on emergency responses, a development project is thought to be considered soon.
SI main field base in Northeast is in Maiduguri the capital of Borno state, it covers activities being implemented in 3 sub-bases in Dikwa, Ngala and Monguno in Borno state
SI also has humanitarian intervention in Northwest since 2020. SI main base in Northwest is in Gusau the State capital of Zamfara and another sub-base in Anka town where there is a formal IDP camp which is supported by SI for WASH activities. This geographical area is not covered by the position mentioned here.
The intervention in the Northeast is funded by BHA, ECHO, NHF and the START Fund
So far, SI has a good acceptance both from the population and the authorities based on the pertinence of its interventions and the local recruitment strategy for some positions.
s.
ABOUT THE JOB
Under the management of the Field Coordinator for Northeast, and the supervision of Deputy Country Director for Programs
He/she in charge of project planning, coordination and monitoring of SI program in Borno in line with SI country strategy, annual plan of action, SI technical guidelines and donors' guidelines.
He/she manages WASH and Shelter and MEAL managers and ensures the good management of all Borno program staff.
He/ She supervises the PMs to ensure the good management of program budget, budget follow-up, spending plan and forecasting in line with details activities planning, Log frame.
He/she facilitates the coordination (along with the PM concerned) with the logistics department at base and coordination to ensure project supply plan is done in anticipation of program detailed activities plan, projects log frame and budget.
He/she deputies the Field Coordinator in the implementation of SI program in Borno State and act as field coordinator in his/her absence.
Team management:
Contributes to identifying the needs of program personnel for SI program in Borno
Trains, supports and evaluates the program managers
Supports the planning of the program activities with the PMs
Leads program meetings and actively participates to base coordination meeting, provides program inputs, addresses challenges, and seeks support from Field coordinator and coordination when needed
Aware on remote management challenges and capacity to develop tools to support that management.
YOUR PROFILE
Diploma/education:
University degree in related sector
Previous experience:
At least 2 years of relevant experience in program management in humanitarian contexts.
Previous successful experience developing projects and writing proposals to humanitarian donors.
Knowledge of main donor regulations and priorities
Experience in supporting emergency responses in a tense security context and remote setting.
Experience in Nigeria or Sahelian belt is an asset.
Skills:
Adaptability
Flexibility
Results and detail-oriented
Good analysis of context
Stress management
program management
Good communication
Honest rigor
Patient
The knowledge of the Northeastern Nigeria is an asset for this position
SI WILL OFFER YOU
A salaried post: According to experience, starting from 2200 euros gross per month (+ 10% annual leave allowance paid monthly) and a monthly Per Diem of 600 USD
SOLIDARITÉS INTERNATIONAL also covers accommodation costs and travel expenses between the expatriate's country of origin and the place of assignment.
Social and medical cover: Expatriates benefit from an insurance package which reimburses all healthcare expenses (including medical and surgical expenses, dental care and ophthalmological expenses, repatriation) and a welfare system including war risks. Essential vaccination and antimalarial treatment costs are refunded.
APPLICATION PROCESS
Does this description fit you? Please send us your CV and Cover letter in English. CV only applications will not be considered.
NB: The vacancy may close before the deadline. Thank you for your comprehension
For further information about SOLIDARITÉS INTERNATIONAL, please consult our website: http://www.solidarites.org/en/
How to apply