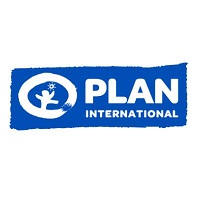 Plan International was founded over 75 years ago with a mission to promote and protect the rights of children. The organisation was set up by British journalist John Langdon-Davies and refugee worker Eric Muggeridge in 1937, with the original aim to provide food, accommodation and education to children whose lives had been disrupted by the Spanish Civil War. Langdon-Davies conceived the idea of a personal relationship between a child and a sponsor – a model that puts the child at the centre, and remains the core of what we do. Today, Plan International is a global organisation that is active in over 70 countries to advance children's rights and equality for girls. Who We Are We work with communities around the world to end the cycle of poverty for children. We work with communities around the world to end the cycle of poverty for children. Founded over 70 years ago, Plan is a nearly $800 million organization often ranked among the top 10 international development agencies by reputation, size and scope. We work side-by-side with communities in 50 developing countries to end the cycle of poverty for children, developing solutions to ensure long-term sustainability. Our level of community engagement, long-term outlook and constant focus on the needs and priorities of children is unique among international development organizations. Our solutions are designed up-front to be owned by communities for generations to come and range from clean water and health care programs, to education projects and child protection initiatives. Community by community, Plan works to promise futures that are worthy of all children's potential. Our Vision Our vision is of a world in which all children realize their full potential in societies that respect people's rights and dignity. Our Mission Plan strives to achieve lasting improvements in the quality of life of vulnerable children in developing countries by: Enabling children, their families and their communities to meet basic needs and to increase their ability to participate in and benefit from their societies; Fostering relationships to increase understanding and unity among peoples of different cultures and countries; and Promoting the rights and interests of the world's children.
Experience 5 years
Location Borno
ROLE PURPOSE
The purpose of this role is to support the international Emergency Response Manager (ERM) who is leading the emergency response work of Plan International Nigeria. The role will particularly be responsible for programmatic and operational activities including dealing with project-related issues as it relates to project implementation, Finance, Human Resources, Admin and Logistics.
The DERM will work in conjunction with the ERM who is covering a variety of different tasks, which includes among others overseeing the development and implementation of the Emergency Response Plan (incl. project implementation of different projects with different institutional donors and National Offices), maintaining the emergency master budget, ensure the regular development of Sitreps, representing the organisation at various clusters, working groups and towards external as well as internal (i.e Regional Office, IH, Lake Chad Basin Unit) humanitarian actors, being the overall line manager for the whole emergency response team.
To ensure that all these tasks can be appropriately addressed by the ERM, he/she will need to be able to delegate certain management authority and tasks to the Deputy ERM to ensure continuity and regular oversight and support to the emergency response team. Furthermore, it is key that in the absence of the ERM, no gap in terms of decision-making regarding the response actions as well as continuous management support to the response team is occurring.
DIMENSIONS OF THE ROLE
Communicates widely within Plan International Nigeria, with partners and related government institutions. A strategic leadership position; the post holder will work with the CD, and the Heads of Development and Humanitarian programmes.  Plan International Nigeria being a dual mandate programme, the Director of Programme Quality and Innovation will provide specialist advice to the country, regional and international programme team on the development and humanitarian issues in Nigeria. The role requires the ability to analyse and communicate complex information at a simple level to a wide audience and Influence diverse internal/external target audiences in Nigeria and probably within the West African region.
ACCOUNTABILITIES
Key End Results and typical Responsibilities
Emergency Response Programme Management
Provide overall leadership to field managers and support to sector leads in operational matters to enhance effective implementation of projects.
Support Sectoral Specialists, Field Managers, Program Managers with project implementation planning, including start-up planning, PO set-up, procurement planning for new projects.
Focal Point for DRM in the country office. He / she will be responsible for taking the lead in the development of DRM plan for the country office (which goes beyond the northeast response) and building capacity of the field offices to assess and respond to the disasters.
Support DRM in Plan International Nigeria focal states, beyond the northeast.
Represent Plan International at external partner forums, platforms and meetings related to the operational aspects of the humanitarian response program.
Represent Plan International in all sector meetings for program quality improvement.
Development of effective operational strategies for the emergency response.
Regular monitoring of project implementation status in terms of expenditures and activity implementation progress.
Regular field visit to project sites to enhance proper implementation of the projects.
Provide support on humanitarian response operational issues – including dealing interfacing with finance, coordinating with HR and supporting the Admin and logistics team and any other operational tasks as agreed with the ERM.
In absence of the ERM (i.e. due to leave, illness, other tasks) represent the emergency response team of Plan Int. Nigeria both internally and externally and therefore will act as Officer in Charge (OiC) including all related authority which is required to be the OiC.
Jointly reviewing and revising where required with the ERM and the Plan Nigeria SLT/CLT the emergency response plan.
Support program teams in implementation of emergency response programs, including support for start-up of new grants as well as during implementation and tracking of qualitative and timely implementation.
Support program teams with operational challenges by working closely with the logistics and admin, finance and HR departments.
Support program teams in tracking expenditures and by reviewing financial reports as well as the activity plan report.
Information and Co-ordination
Representing Plan International at all relevant external and internal meetings with humanitarian actors in the absence of the ERM.
Represent Plan International at sectoral meetings in conjunction with Sector Specialists/ program managers whenever feasible.
Ensure proper coordination between programs and support functions for the smooth delivery of the projects with regard to the operational aspects of projects.
Support with advice and capacity/performance assessment with regard to local partnerships and make recommendations, in consultation with ERM, to the Country BD and Partnerships Unit about existing and new projects.
Support the coordination and interlinkage of existing projects with new projects to ensure coherence by providing pro-actively as well as per request information to the Lake Chad Programme Coordinator, regional DRM team as well as colleagues of the national offices (NOs) within the Plan Federation.
Participate in the Lake Chad Programme NO/CO calls including updates on operational aspects of the emergency situation and response programme of Plan Nigeria.
Works closely with the Grants team and Specialists to ensure that communication to CO, NOs and other stakeholders on the progress of projects as it relates to budget revision, activities planning and other major decisions in consultation with the ERM are done in a timely manner.
Capacity Building
Provide orientation and guidance on project start-up and implementation planning to project teams in coordination with Sector Specialists/Program Managers.
Ensure that new project designs are informed by needs assessments and contextual analysis.
Orient the emergency response team members on the use and concept of relevant humanitarian standards like SPHERE, CHS, INEE and CPMS.
Work closely with the specialist to ensure that the log frames, procurement plans and work plans are developed for all projects at start-up
Linking CO emergency response team members to DRM-related training opportunities
Support project teams to enhance local NGO capacity on organizational development, PCM and donor compliance
Resource Mobilisation for follow-up and new DRM grants
Contribute to proposal development in coordination with ERM, program managers, specialists and resource mobilization team.
Close collaboration with the Business Development Manager/Advisor on one side and technical specialist to ensure that proposal/project development is coordinated and well informed from an operational (budget planning, HR planning, procurement planning) point of view.
Support BDM/A and ERM in identifying potential extension/follow-up intervention sectors through enhanced donor engagement.
Work closely with the ERM to ensure that new intervention ideas are in line with overall Lake Chad and Plan Nigeria emergency programme and donor priorities.
Support ERM and BDM regarding project presentations to COs, NOs & donors to enhance resource mobilization.
Security
Work closely with ERM and Security Manager to monitor the security situation and to keep staff informed on new developments
Support staff to implement safety and security measures
TECHNICAL EXPERTISE, SKILLS AND KNOWLEDGE
Qualification and Experience
Bachelor's Degree required, Master's Degree a plus (Management and Social Science-related or General Operations preferred);
At least 5 years professional experience of coordinating/implementing humanitarian projects with at least 3 years of coordination/management role at programme level.
Fluency in English in writing and speaking
Demonstrable experience in coordinating and/or implementing related emergency projects funded through international donors (i.e. SIDA, ECHO, USAID, DFID, GFFO)
Demonstrable experience of coordinating programmes/projects in line with key international humanitarian standards
Demonstrable experience in direct supervision and line management of project staff
Demonstrable experience of organizational representation and engagement with humanitarian donors
General knowledge and understanding of INEE and CPIE minimum standards, Core Humanitarian Standards, SPHERE, Red Cross/NGO Code of Conduct and other relevant international standards for humanitarian response.
Ability to work independently and as a team player who demonstrates leadership and is able to guide local and international staff if required and also able to work with disaster affected communities in a sensitive and participatory manner.
Well-developed written and oral communication skills. This includes effective negotiation and representation skills.
Well organized even within a fluid working environment and has a capacity for initiative and decision making with competent analytical and problem-solving skills
Works with trustworthiness and integrity and has a clear commitment to Plan's core values and humanitarian principles
Method of Application
Interested and qualified? Go to Plan International on jobs.plan-international.org to apply