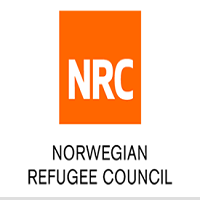 Context
NRC's global strategic plan for 2022 – 2025 includes Digital Transformation as a strategic enabler for the organisation and a key element in expanding the reach of our assistance towards NRC's 2030 ambitions. To do so, NRC is increasingly adopting digital solutions to drive internal efficiencies and provide digital services to the people it serves. Key to this, will be NRC's ability to secure systems, applications, and the data these will process, to ensure privacy, confidentiality and avoid causing digital harm.
NRC has therefore identified the need to establish a Data Responsibility practice across its programme teams delivering aid. As per the UN OCHA definition, data responsibility in humanitarian action is the safe, ethical and effective management of personal and non-personal data for operational response (OCHA 2021). The intention is to work across different elements such as data protection, information security, ethics, risk and compliance and programme design to create practical guidance for field teams to identify risks inherent in using digital solutions and mitigating these in several ways, including design, minimisation, avoidance, technical adjustments, etc. While these elements may exist today in NRC, they operate independent of each other, responding to different management lines and have their own deliverables.
Are you an experienced Data Responsibility or Privacy professional looking to put your expertise into action to reduce the possibility of bringing digital harm to the people we serve?
Great! Please read on.
What you will do
Reporting to CIO/Director of Technology, you will be responsible for developing a framework for data responsibility across different NRC departments, eventually translating this into training material for thousands of NRC field staff. You will also play an active role in networking, socializing and sharing NRC's work and learning on the subject in national and international forums.
Some of your key tasks will include:
Define and develop a Data Responsibility Practice for NRC;
Translate the Data Responsibility Policy into an actionable practice across the organisation;
Lead the engagement on the Data Responsibility with other teams to define requirements, validate assumptions, and test approaches and prototypes (e.g. digital training modules).
Lead the creation of training modules and tools to apply data responsibility to existing and planned data processing activities and mitigate risks
Devise an awareness campaign and training plan for NRC staff, with particular focus on field staff – adequately targeting different profiles and roles across the organisation.
Oversee the awareness campaign and training of staff, including monitoring on its effectiveness and achieved change.
Carry out data responsibility audits/assessments on major end to end data processes and/or system – providing recommendations for improvement and learning;
Promote an active sharing and learning approach on data responsibility using different channels and forums (internal and external to NRC)
Act as a focal point for communication with partners, consultants, and service providers.
Represent NRC and its Data Responsibility Practice in coordination bodies, public forums, with donors and partners.
What you will bring
5 years of relevant experience in data responsibility and/or privacy roles;
Bachelor's degree in law, international relations, or related subjects, or demonstrable expertise in the field of data privacy and data responsibility.
Strong negotiation skills and problem-solving attitude.
Excellent interpersonal and communication skills.
Capable of operating in an evolving environment and high levels of uncertainty.
Comfortable working remotely within a geographically distributed team.
Fluency in written and spoken English. Other languages are an asset.
Proven record of having applied concepts of data privacy in changing work approaches/methodologies in global organisations.
Ability to work with/in complex and dynamic organisations with a high degree of decentralization;
Proven record of delivering results with considerably little resources/teams;
Skillset to engage with a variety of stakeholders and align points of view in a strategic and forward-thinking manner.
Excellent presentation and public speaking skills.
Understanding of GDPR and Data Privacy concepts beyond GDPR (other parts of the world)
Basic understanding of technology applications,
Cyber-security knowledge is considered an advantage
Experience in the humanitarian aid sector and/or international development is considered an advantage.
We know that you are curious and would like to learn more about this role; please click here to access the full Job Description.
What makes this position attractive?
A challenging and exciting opportunity with an international team dedicated to advocating for the rights of people forced to flee.
A chance to develop a framework of data responsibility for NRC and sharing it with the broader humanitarian community;
Salary and benefits according to NRC's salary scale and terms and conditions in Oslo, Berlin, Brussels, or the United Kingdom. Open to receiving applications from other countries where NRC has an office.
We are also looking for people who share our values:
To be dedicated to what we do;
To be innovative with our solutions;
To act as one unified and inclusive team;
To be accountable to the donors that make our work possible; the beneficiaries that we exist to serve; and to each other… the members of our NRC family.
We will be assessing candidates on an ongoing basis; therefore, early applications are recommended.
About Us
The Norwegian Refugee Council (NRC) is an independent humanitarian organisation helping people forced to flee. We work in crises across more than 31 countries, providing emergencies and long-term assistance to millions of people every year. We stand up for people forced to flee, advocating their rights. NORCAP, our global provider of expertise, helps improve international and local ability to prevent, prepare for, respond to and recover from crises. NRC also runs the Internal Displacement Monitoring Centre in Geneva, a global leader in reporting on and advocating for people displaced within their own country.
Employment with NRC may lead to employment in or deployment to Regions, Countries, Areas or Offices that may be host to considerable health, safety and security risks. NRC takes this very seriously and we have procedures in place to reduce known risks, but will never be able to take away all risks.
NRC is an equal opportunities employer and aims to have staffing diversity in terms of age, gender, ethnicity, nationality and physical ability.
How to apply
Click HERE to complete your application.