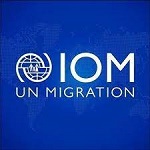 CALL FOR CVs
for a
DATA COLLECTOR
Terms of Reference
I. Position Information
Position Title: Data Collector
Appointment Type: Consultancy
Duty Station : Remote, based in Cambodia
Duration: 30 days
Requirements for application
Submission of CV, Cover Letter & Sample of Research Work
See application section below for further information
II. Background
The International Organization for Migration (IOM) supports Governments and other stakeholders in developing tailored and harmonized orientation programmes targeting the labour migration cycle. This is to holistically address the information needs of prospective, outbound, current and returning migrant workers. This approach could contribute towards supporting well-informed decision-making, enhancing skills to effectively navigate work and life abroad, foster healthy expectations as well as assist in practically managing and evaluating different components of the programme.
In recognition of the importance of information initiatives, the "Poverty Reduction Through Safe Migration, Skills Development and Enhanced Job Placement in Cambodia, Laos, Myanmar and Thailand" (PROMISE) phase IIaims to contribute to strengthening Pre-Departure Orientation (PDO) in Cambodia. To promote an evidence-based approach, this will start with an assessment to further understand the existing PDO programme, identify information needs of outbound migrant workers and put forth any recommendations to ensure that the PDO programme is effective, sustainable and gender-responsive.
Against this backdrop, the Data Collector based in Cambodia will support IOM in carrying out primary data collection with different stakeholders, including UN agencies, Government officials, employers, civil society organizations and migrant workers. S/he will also contribute to carrying out a comprehensive desk review as well as inform relevant analysis.
The Data Collector will report directly to the CIOP Research Specialist and will work closely with the CIOP Researcher.
III. Scope Of Assignment
The Data Collector will be primarily responsible for organizing and conducting virtual and in-person key informant interviews with different stakeholders in Cambodia. S/he will also contribute to a desk review, focusing on identifying relevant resources available in Khmer, national legislation and policies as well as finding more information on local services.
IV. Tasks
The Data Collector is expected to complete the following tasks:
Review relevant project and IOM documents as well as PDO material in Cambodia.
Contribute to a comprehensive desk review including but not limited to identifying relevant resources in Khmer, centralizing national legislation and policies as well as securing more information on local services and resources.
Complete a virtual IOM training on data collection.
In close coordination with IOM, lead the organization of key informant interviews with different stakeholders, including with Government officials, outbound migrant workers, private recruitment agencies, private recruitment agency associations, UN officials and CSO representatives.
Lead and/or take part in key informant interviews, completing relevant transcription and other data collection protocol.
Complete a summary report on the primary data collection, in line with a template provided, including information on own observations and analysis.
Summarize the consultative meeting proceedings.
Analyze data from desk review and information from key informant interviews.
Prepare and submit final draft of desk review that would inform development PDO programme in Cambodia.
V. Expected Deliverables and Schedule
The expected deliverables for the Data Collector are as follows:
Key Outputs
Indicative time-frame
Review of all relevant activity documents in English and Khmer and ILO/IOM material on information & orientation programming. August 2022 (2 days)
Contribution to the desk review, identifying relevant national legislation/policies, resources available in Khmer and local services. August/September2022 (7 days)
Completion of virtual IOM training on data collection. September 2022 (1 day)
Organization and/or carrying out of approximately 25 virtual and in-person key informant interviews with different stakeholders including but not limited to outbound migrant workers, civil society organizations and private recruitment agencies and private recruitment agency associations. September/October 2022 (15 days)
Centralization of all raw data and submission of summary report of primary data collection, in line with provided template. October. (4 days)
Review and provision of comments on final needs assessment report. October (1 day)
VI. Competencies
The incumbent is expected to demonstrate the following values and competencies:
Values
Inclusion and respect for diversity: respects and promotes individual and cultural differences; encourages diversity and inclusion wherever possible.
Integrity and transparency: maintains high ethical standards and acts in a manner consistent with organisational principles/rules and standards of conduct.
Professionalism: demonstrates ability to work in a composed, competent, and committed manner and exercises careful judgment in meeting day-to-day challenges.
Behavioural Indicators
Teamwork: develops and promotes effective collaboration within and across units to achieve shared goals and optimise results.
Delivering results: produces and delivers quality results in a service-oriented and timely manner; is action-oriented and committed to achieving agreed outcomes.
Managing and sharing knowledge: continuously seeks to learn, share knowledge, and innovate.
Accountability: takes ownership for achieving the Organisation's priorities and assumes responsibility for own action and delegated work.
Communication: encourages and contributes to clear and open communication; explains complex matters in an informative, inspiring, and motivational way.
VII. Required Education and Experience
Bachelor's degree in migration/development studies or a related field.
At least three years of relevant professional experience in Cambodia.
Demonstrated professional experience in primary data collection.
Good understanding of the national context and different actors in Cambodia, as relevant to migration.
Strong conceptual and analytical abilities.
Ability to work under time pressure and deliver work of outstanding quality.
Previous experience with an international organization is an advantage.
VIII. Languages
Fluency in spoken and written English and Khmer is required.
IX. Confidentiality Agreement
Contracted consultants are not permitted to use any of his/her gathered data, reported findings, contributions to the draft and final reports to further his/her personal research.
How to apply
Application Process
Qualified interested candidates should submit the following to IOM, by emailing [email protected] on or before Sunday August 21st, 2022. Please write " Application to Data Collector Vacancy" in the subject of your application email.
CV
A 1-page motivation or cover letter
A sample of research work carried out previously.
Applications received after this date will not be considered.
Kindly note that for efficiency reasons, only shortlisted candidates will be contacted.
Successful applicants will be invited for interviews before final selection.