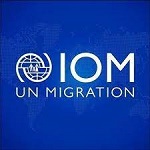 Established in 1951, IOM is the leading inter-governmental organization in the field of migration and works closely with governmental, intergovernmental and non-governmental partners. IOM is dedicated to promoting humane and orderly migration for the benefit of all. It does so by providing services and advice to governments and migrants.
1. ORGANIZATIONAL CONTEXT AND SCOPE:
Established in 1951, the International Organization for Migration (IOM) is a Related Organization of the United Nations, and as the leading UN agency in the field of migration, works closely with governmental, intergovernmental, and non-governmental partners. IOM is dedicated to promoting humane and orderly migration for the benefit of all. It does so by providing services and advice to governments and migrants.
Under the Migrant Assistance and Counter Trafficking (MACTU) Unit, IOM Thailand implements a range of national and regional projects aimed at addressing migration challenges and delivering increased protection and assistance to vulnerable migrants in partnership with government, civil society and private sector counterparts. In particular, under the Asia Regional Migration Program (Asia RMP), supported by the United States Department of State, Bureau of Population, Refugees and Migration (PRM), IOM aims to strengthen the capacity of government counterparts in migration management in various thematic areas, including assistance to vulnerable migrants, counter trafficking, labour migrants, and return and reintegration.
An integral part of the Asia RMP is to support the Royal Thai Government (RTG) in providing protection to victims of trafficking (VOTs) and other vulnerable groups of migrants. For over a decade, IOM has supported the Ministry of Development and Human Security (MSDHS), particularly the Department of Anti-Trafficking in Persons (DATIP) in providing psychosocial support to VOTs. Building on these efforts and following MSDHS and DATIP's feedback on the challenges in providing care to non-Thai VOTs under the protection of government-run shelters, IOM will strengthen the capacity of shelter staff to support VOTs through language training. The training will focus on the Burmese, as it is the language most widely spoken by non-Thai VOTs.
Objective
The overall aim of the consultancy is to develop a Burmese language training curriculum for Thai-speaking shelter staff in order to strengthen their capacity in providing protection and services to Myanmar VOTs. The training curriculum should be for a duration of 12 weeks (timeline and specific modules to be confirmed during consultancy assignment) and tailored toward beginners, focusing on foundational lessons and including terminology specific to shelter staff. The curriculum should be developed in close collaboration with IOM and in coordination with DATIP and MSDHS. Following the successful development of the curriculum, the consultant will deliver twopilot trainings to a maximum of 15 participants per course.
Scope of assignment
Under the overall supervision of the Head of Unit, MACTU, the direct supervision of the National Officer, the successful candidate will be responsible for the development of a 12-week Burmese language training curriculum and the delivery of a pilot trainings to shelter staff.
2. RESPONSIBILITIES AND ACCOUNTABILITIES
The Consultant will undertake the following responsibilities:
Develop a clear research methodology and tools and ensure their implementation. Liaise and coordinate with relevant central and local government counterparts, including the Ministry of Social Development and Human Security.
Carry out a brief needs analysis to identify the outline of the curriculum [gaps and training needs of shelter staff]. Map out issues and priorities in line with objectives of project.
Develop draft training module, including training materials, incorporating the recommendations of the consultations as well as needs identified in the gaps analysis.
Assist IOM in organizing and facilitating a pilot training workshops for training resource persons from the Ministry using the developed manual.
Lead consultations, presenting needs, findings, and recommendations of the research to stakeholders.
Undertake field visits and organize consultations with relevant stakeholders and work closely with the IOM team to provide weekly updates on progress.
3. REQUIRED QUALIFICATION AND EXPERIENCE
Education:
A post-graduate or equivalent qualification/ degree in political science, development, humanities Burmese language, education, or a related field from an accredited academic institution.
Experience:
At least 5-7 years of prior work experience in the field of training, human trafficking, human rights etc. especially with Myanmar nationals and/or teaching Burmese.
Demonstrated knowledge and experience in conducting need assessments and developing training modules/curriculum, training materials etc. including for beginners.
Demonstrated experiences and skills in facilitating stakeholder/working group consultations and training.
Relevant regional and international experience will be an added advantage.
Skills:
Excellent writing, editing, and oral communication skills in English.
Experience in providing remote learning services.
Ability to work effectively and harmoniously in a team of colleagues of varied cultural and professional backgrounds.
Proven ability to produce quality work accurately and concisely according to set deadlines.
Ability to prioritize and work independently.
Languages:
Fluency in English, Burmese and Thai is required.
4. DESIRABLE COMPENTENCIES
Values
Inclusion and respect for diversity: respects and promotes individual and cultural differences; encourages diversity and inclusion wherever possible.
Integrity and transparency: maintain high ethical standards and acts in a manner consistent with organizational principles/rules and standards of conduct.
Professionalism: demonstrates ability to work in a composed, competent and committed manner and exercises careful judgment in meeting day-to-day challenges.
Core Competencies – behavioural indicators
Teamwork: develops and promotes effective collaboration within and across units to achieve shared goals and optimize results.
Delivering results: produces and delivers quality results in a service-oriented and timely manner; is action oriented and committed to achieving agreed outcomes.
Managing and sharing knowledge: continuously seeks to learn, share knowledge and innovate.
Accountability: takes ownership for achieving the Organization's priorities and assumes responsibility for own action and delegated work.
Communication: encourages and contributes to clear and open communication; explains complex matters in an informative, inspiring and motivational way.
Managerial Competencies – behavioural indicators
Leadership: provides a clear sense of direction, leads by example and demonstrates the ability to carry out the organization's vision; assists others to realize and develop their potential.
Empowering others & building trust: creates an atmosphere of trust and an enabling environment where staff can contribute their best and develop their potential.
Strategic thinking and vision: works strategically to realize the Organization's goals and communicates a clear strategic direction.
Other
Any offer made to the candidate in relation to this vacancy notice is subject to funding confirmation.
Appointment will be subject to certification that the candidate is medically fit for appointment and verification of residency, visa and authorizations by the concerned Government, where applicable.
Only candidates residing in either the country of the duty station or from a location in a neighboring country that is within commuting distance of the duty station will be considered. In all cases, a prerequisite for taking up the position is legal residency in the country of the duty station, or in the neighboring country located within commuting distance, and work permit, as applicable.
How to apply
How to apply:
Interested candidates are invited to submit their applications to the IOM Bangkok Human Resources Unit at e-mail bkkrecruitment@iom.int by August 05, 2022 at the latest.
Kindly indicate the reference code CFCV032/2022 followed by your full name in the subject line.
Applications should include:
a) a cover letter, indicating the dates of availability
b) a curriculum vitae
c) a duly completed IOM Personal History Form which can be downloaded from https://thailand.iom.int/sites/g/files/tmzbdl1371/files/documents/IOM%20Personal%20History%20Form%20with%20Declaration.xls
Only shortlisted candidates will be contacted.
Posting period:
From 25.07.2022 to 05.08.2022