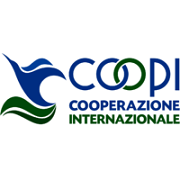 Cooperazione Internazionale (COOPI) is an Italian humanitarian non-governmental organization founded in Milan in 1965. COOPI aims to help the world's poorest to improve their access to healthcare, food, and financial security, and to overcome their special vulnerability to wars, civil conflicts, and natural disasters. For 50 years of long-term support and constant presence in the field, COOPI has been engaged in breaking the cycle of poverty and responding to specific emergencies in numerous sectors, including Food Security, Humanitarian Aid, Health, Socio-Economical Services, Water and Sanitation, Human Rights, Education and Training, Migrations and Sustainable Energy.
We are recruiting to fill the position below:
Job Title: Consultant – Social Protection Landscaping Assessment in North-West, Nigeria
Locations: Kaduna and Sokoto
Employment Type: Contract
Openings: 10
Background
COOPI and Christian Aid are jointly implementing a DRR-focused action in Northwest Nigeria with funding support from the European Commission for Humanitarian Aid (ECHO), to enhance Disaster Preparedness, timeliness, and quality of Risk Information and Response Actions for multiple natural hazards including flooding at Ward's, Local, States, and Federal levels in a coordinated manner.
This intervention is expected to strengthen the Social Protection Systems such as Social Safety Nets to anticipate and absorb climate-related risks, shocks, and link to Early Warning Systems, appropriate Budget Forecasting, and effective Contingency Mechanisms which will help to protect vulnerable people from the impacts of climate-related disasters.
The project focuses on 12 rural/urban communities in 6 Local Government Areas of Kaduna and Sokoto States, based on a Needs Assessment conducted in 2020, a baseline assessment in 2021, and a Learning from an earlier ECHO-funded DRR project from 2018.
The intervention aims to improve and decentralize Early Warning Systems for natural disasters (with a focus on flooding) leading to Early Responses at all levels with appropriate components of Social Protection.
The purpose of this consultancy is to carry out a Social Protection landscaping assessment and context analysis of the two States in relation to the mapping of SP programs, key stakeholders, and coordination fora to understand coverage/ gaps, the potential for flexing/ scalability of existing schemes, and upcoming political windows of opportunities for influencing the political agenda.
The assessment shall also examine the effectiveness and performance of the stateâ social protection policy in relation to programming, implementations, and impacts.
This will also include the identification of challenges in the policy operations and the provision of appropriate recommendations to overcome them.
Assessment Objectives
The overall objective of the assignment is to:
Conduct an area-based social protection program mapping which includes social service and welfare services in selected Local Government Areas of Sokoto and Kaduna States;
Location and duration of the Survey:
The Social protection Landscaping assessment exercise will be conducted in ten (10) Local Government Areas (LGAs) in Sokoto and Kaduna States.
Specific LGAs within the states will be determined in consultation with the COOPI, Consultant, partners, and relevant state government authorities.
Sokoto State (5 Local government Areas)
Kaduna State (5 Local government Areas)
The assignment will be covering the period August to September 2022.
The assessment phase will take 20 days (without reporting period) taking into consideration donor datelines, seasonal conditions, security, and other factors.
Scope of the Assignment:
The consultant (s) will collaborate with relevant counterparts, experts, and stakeholders and conduct Social Protection landscaping assessments in selected Local Government Areas of Sokoto and Kaduna States.
The consultant will collect and analyse available secondary data, including official statistics, assessment reports, site visits, key informant interviews, and focus group discussions.
The following are key questions that have to be answered (not exclusive):
SP Context in the Northwest:
What are the gaps concerning the social protection sector (legal frameworks, policies, procedures, practices, resources, etc.)?
Who are the relevant stakeholders in the social protection sector? (National, State, Local government, and community levels)
What are the challenges and opportunities within the social protection sector in general?
Opportunities for leverage:
What key lessons are drawn from the past and current social protection programs in the North-west?
What are the key potential impact areas/added value (in the social protection sector) for the ECHO-funded DRR project?
What are the key specific interventions the ECHO-funded project can implement and how will these activities fit into the overall social protection landscape?
Implementation strategy:
What are the key risks associated with the social protection sector in the Northwest?
What intervention approaches, methods or instruments should be selected in order to successfully implement social protection in the Northwest?
How should a typical social protection intervention be structured or steered for success?
Coordination:
How is social protection currently coordinated?
What strategies should be adopted to improve the coordination of social protection among key stakeholders?
Who are key actors in the social protection sector (CSOs, Government, National and International organizations, donors, etc.)?
What is the social protection regulatory environment (policies, government and donor strategic frameworks, etc.)?
Outputs of the Assignment:
Inception report (not more than 5 pages) and presentation to COOPI and relevant stakeholders
Presentation of inception report to COOPI and other stakeholders to launch assessment process
Field mission to the above-stated locations for data collection
Debriefing (presentation of top-line findings) after field mission to COOPI and other stakeholders
Initial report and presentation to COOPI and relevant partners for comments (review process)
A final report that incorporates comments from the contracting organization, alongside a response matrix detailing how each comment was handled in the revising of the draft report
Submission of the final report (2 bound coloured copies) and soft (2 CDs) copies with all annexes (if applicable photos, designs, maps, tools, etc.).
Qualifications
Master's Degree or PhD in a field related to Social Development with members of a team specializing in Social Protection (economics, social sciences, public policy, and/or international development policy), Developmental and Humanitarian Aid Studies, statistics, or other related fields
5-10 years of relevant experience and proven expertise in conducting assessments and studies in relation to Humanitarian Aid and Developmental Programming.
Previous experience in incorporating satellite imagery, aerial photographs, GIS, and other IT methods in the collection, analysis, and reporting of research data,
Excellent oral and written communication skills in English; knowledge of local languages spoken in North-West Nigeria is an asset.
Experience in international best practices in Disaster Risk Reduction, Climate Change, Peace Building, and Conflict transformation.
Solid analytical and conceptual skills and the ability to think creatively
Good knowledge of local (North West Nigeria) context (culture, politics, and geography) is an asset Willing to travel throughout the selected locations in North-Western Nigeria.
Application Closing Date
19th August, 2022.
Method of Application
Interested and qualified professionals (individuals, Consulting Agencies, Firms or Institutions) should submit their Email Applications to: [email protected] copying [email protected] , [email protected] and [email protected] clearly indicating the Job Title as the subject of the mail.
Application Guidelines
The application should contain the following:
Technical Proposal (including Work plan & Methodology)
Financial Proposal (Proposed Budget)
Profiles of Firm/Consultants (CVs) and Introduction Letters
References (at least two) and attachment of at least two (2) previous similar works.
Note: Due to urgency, applications will be reviewed on a rolling basis, and COOPI reserves the right to select a suitable consultant before the end date.