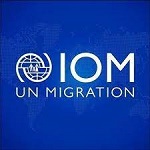 IOM in South Sudan has a range of programming centred around three broad areas: humanitarian coordination and support; humanitarian response and resilience; and peacebuilding, transition and development. Humanitarian coordination and support includes leading/co-leading the Camp Coordination and Camp Management (CCCM) and Shelter and Non-Food Items (NFI) Clusters, Displacement Tracking Matrix (DTM), Water, Sanitation and Hygiene (WASH) and management of WASH and Shelter and NFI core-pipelines, humanitarian hubs and common transport services. Humanitarian response and resilience includes CCCM, WASH, Shelter & NFI, health, protection, gender equality and inclusion, mental health and psychosocial support and the management of a Rapid Response Fund. Under peacebuilding, transition and development, IOM South Sudan implements programming on housing, land and property issues, transition and recovery, transhumance conflict prevention, community-based violence reduction, community development and migration management.
Under the overall direction of the IOM Chief of Mission in South Sudan, the direct supervision of Programme Coordinator (Transition and Recovery), the Consultant – Project Development and Reporting Officer will provide support in the development of multiple project activities, review, proof-reading and quality control of project documents in the Transition and Recovery programme portfolio.
Organizational Department / Unit to which the Consultant is contributing: under the Transition and Recovery unit which design, formulates and implements peacebuilding, transition and recovery programmes, the candidate will work towards their objectives under the direct supervision of the Programme Coordinator (Transition and Recovery) .
1. Tangible and measurable outputs of the work assignment
1. First Deliverable
Two project documents reviewed and proofread
2. Second Deliverable:
Recommendations for logframe and M&E indicators provided for two project documents
2. Performance indicators for the evaluation of results
The outputs will be reviewed by Programme Coordinator and any feedback provided directly to consultant
3. Education, Experience and/or skills required
Master's university degree from an accredited academic institution preferably in development studies, anthropology, conflict and peace studies, political science, or business administration; or University degree in the above fields with four years of relevant professional experience.
4. Travel required
None.
5. Competencies
Values
Inclusion and respect for diversity: respects and promotes individual and cultural differences; encourages diversity and inclusion wherever possible.
Integrity and transparency: maintains high ethical standards and acts in a manner consistent with organizational principles/rules and standards of conduct.
Professionalism: demonstrates ability to work in a composed, competent and committed manner and exercises careful judgment in meeting day-to-day challenges.
Core Competencies – behavioural indicators
Teamwork: develops and promotes effective collaboration within and across units to achieve shared goals and optimize results.
Delivering results: produces and delivers quality results in a service-oriented and timely manner; is action-oriented and committed to achieving agreed outcomes.
Managing and sharing knowledge: continuously seeks to learn, share knowledge and innovate.
Accountability: takes ownership for achieving the Organization's priorities and assumes responsibility for own action and delegated work.
Communication: encourages and contributes to clear and open communication; explains complex matters in an informative, inspiring and motivational way.
How to apply
Interested candidates are required to submit their motivation letter and Curriculum Vitae to [email protected] by 11 August 2022 indicating in the subject of the e‐mail "Consultant – Project Development and Reporting Officer (Transition and Recovery Unit) (Home based)"