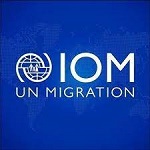 Position Title : Consultant (Health & Border Management)
Duty Station : IOM Philippines Country Office (Zamboanga)
Classification : Consultant
Type of Appointment : Consultancy, Three Months
Estimated Start Date : As soon as possible
Closing Date : 12 August 2022
Established in 1951, IOM is a Related Organization of the United Nations, and as the leading UN agency in the field of migration, works closely with governmental, intergovernmental and non-governmental partners. IOM is dedicated to promoting humane and orderly migration for the benefit of all. It does so by providing services and advice to governments and migrants.
Context:
Under the overall supervision of the Head of Programmes of the IOM Sub-Office (Cotabato City) and the direct supervision of the Senior Programme Assistant (Zamboanga) with technical guidance from the Head of Migration Health in Mindanao.
Nature of Consultancy: The International Organization for Migration, in collaboration with BARMM health agencies, with the support from The People of Japan, implementing the "Strengthening COVID-19 Prevention and Response for Remote and Hard-to-reach Communities in BARMM and its Neighboring Regions (MP.0565)" in the ZamBaSulTa regions. The project aims to improve access to COVID-19 infection prevention and response mechanisms in remote and hard-to-reach communities in BARMM by increasing the capacity of local health practitioners in the delivery of accessible and timely vaccination services and helping local duty-bearers develop an effective Infection Prevention and Control (IPC) measures and referral for COVID-19 cases.
The guidance note will be endorsed to concerned agencies to enhance operations. As part of the promotion of safe, orderly, and dignified migration, the output will also reflect on the capability of Point of Entries (PoEs), which may act as the starting point for future capacity-building activities and the provision of information, education, and communication materials. Additionally, the note will become a part of the IOM Knowledge Management and can be used to enhance or improve other programs.
IOM Project to which the Consultancy is contributing: As part of this project, IOM is seeking a consultant that shall contribute to the Migration Health Assistance to Affected Population, the project Strengthening COVID-19 Prevention and Response for Remote and Hard-to-reach Communities in BARMM and its Neighboring Regions (MP.0565)" in the ZamBaSulTa region is funded with the support from the People of Japan.
Core Functions / Responsibilities:
The consultant will be primarily responsible to work closely with the project team to draw out the following:
1. Within the context of the mobility continuum, the consultant will provide technical assistance in strengthening existing intra and inter-agency coordination and referral mechanisms among stakeholders on border operations and administration, appropriate Infection Prevention and Control equipment and facility requirements, IEC messaging for travelers as well as border communities, information or data management system, and capacity development on public health measures (to prevent, detect and control the spread of disease) and immigration procedures (checking travel documents and managing movements of people) of the personnel managing the mobility of Filipino returnees, locally stranded individuals, as well as affected travelers in the Point-of-Entry (POEs) (airport, seaport and ground crossing) in Zamboanga City, Basilan, Sulu, and Tawi-Tawi.
2. Develop a context-specific guidance note or policy recommendations on effective border management procedures leading towards enhancing the administrative management capabilities of the borders, sustainability, as well as standardized movement operations processing further embedded mainstreaming Infection Prevention and Control protocols established by BARMM Ministry of Health and Department of Health to promote safe cross-border migration and mobility.
The document shall encompass a combination of understanding of what recommended training, tools, and systems apply to;
a. Intra and inter-agency coordination and referral mechanisms The mandate, responsibilities, and roles of the frontline border agencies in the coordination mechanisms linked to support and coordinative protection service delivery to Filipino returnees, locally stranded individuals as well as affected travelers Return and Reintegration.
Understanding Protection risks and measures at the borders such as screening and identification of (e.g. victims of trafficking, separated and unaccompanied children, smuggled migrants with other protection and health concerns;
Referral to protection actors leading to rapid response and sharing of intelligence/ information on modus operandi, trends, and trafficking routes as well as coordinated actions on arrest/ rescue;
Monitoring and Tracking Mobility at all phases of the migration journey

b. Border Administration and Movement Processing, Border Management System, Border Knowledge (Information Sharing, Data Management)

Immigration procedures, Travel Document Systems
Resuming Operations at Points of Entry
Relevant IEC Messaging on Health and Safe Migration
Status of Human Resources, Infrastructure at the border, and other technical capabilities related to immigration and border management duties
Standard Operating Procedures on Data Protection and Information Sharing

c. Capacity Building on Health Measures, Immigration Procedures, and Referral Training needs of designated health and non-health personnel on enhancing infection prevention and control, data collection, community events-based disease surveillance preparedness and response (support to prevention, detection, referral, case management, laboratory services) along with mobility pathways at the borders and health facilities.
3. The consultant shall support the development of training design and facilitation of one area-specific Infection and Prevention Control and referral training to health and border authorities based on the recommended appropriate measures and strategies for effective and coordinated border management capabilities.
Tangible and Measurable Outputs of the Work Assignment
The duration of the consultant contract will be 45 working days (optimally within 3 months)
including both field visits and desk work from the signing of the contract.
Category B Consultant hired to deliver a report on a three-installment payment basis
First payment- 50% upon signing of the contract
Second payment- 30% upon submission of the draft report
Final payment- 20% upon submission of the final report
Realistic Delivery Dates and Details as to how the work must be delivered
The duration of the consultant contract will be 45 working days (optimally within 3 months) including both field visits and desk work from the signing of the contract. Deliverables are to be performed in accordance with the following indicative schedule:
First deliverable – Submission of the 1st draft Guidance Note on Effective Border Management for PoEs in ZamBaSulTa – First installment payment – Deliverable by email on or before 19 September 2022
Second deliverable – Submission of 2nd draft Guidance Note based on the initial feedback – Deliverable by email on or before 30 September 2022
Third deliverable- Submission of Final Guidance Note and 1 training report on or 17 before October 2022
Performance indicators for evaluation results
In close coordination and communication with the project team, the technicality of the work will be evaluated upon submission of output.
Required Qualifications and Experience
Education
University degree in International Relations, public health, medicine, epidemiology, or health policy.
Experience
Extensive knowledge of immigration and border security and management, or other relevant areas Experience in the design and implementation of public health policy or disease surveillance
Familiar with WHO and national standards on Infectious Disease Prevention and Control Experience in the conduct of Health Facility Assessment
Familiarity with the context of BARMM, especially in the BaSulTa Provinces
Skills
Capacity to work together with a broad range of stakeholders including government, private sector, community members, and civil societies
Excellent analytical skills
Excellent writing skills
Languages
English and French are the working languages of the UN Secretariat. For this position, fluency in English is required. Knowledge of a second official UN language is desirable.
Travel required
The consultant is expected to conduct onsite assessments and consultations as well as in-depth interviews with relevant stakeholders and communities.
Note
The consultant must adhere to the International Organization for Migration (IOM) Data Protection Principles (IN/138) and maintain confidentiality.
The consultant will be responsible to follow IOM writing guidelines and latest glossaries in all given assignments for accurate translation.
IOM is an intergovernmental organization, and as such is exempted of all taxes in the Philippines. Therefore, it is not obligated to retain any taxes that should be owed to the Government of the Philippines as part of the execution of this contract. It is the sole responsibility of the contractor to comply with any fiscal obligations that might be applicable.
Copyright
The ownership of intellectual products developed during this project will be shared with the government entities partaking in its creation, as well as IOM's regional office. Government agencies and the cooperating agency must be warranted visibility and recognition, through the use of their logos in every document and any other material that might be a result of these intellectual production. Applications received later or that do not specify the name of the call will not be considered.
Required Competencies
Values
Inclusion and respect for diversity: respects and promotes individual and cultural differences; encourages diversity and inclusion wherever possible.
Integrity and transparency: maintains high ethical standards and acts in a manner consistent with organizational principles/rules and standards of conduct.
Professionalism: demonstrates ability to work in a composed, competent and committed manner and exercises careful judgment in meeting day-to-day challenges.
Core Competencies – behavioural indicators level 1
Teamwork: develops and promotes effective collaboration within and across units to achieve shared goals and optimize results.
Delivering results: produces and delivers quality results in a service-oriented and timely manner; is action oriented and committed to achieving agreed outcomes.
Managing and sharing knowledge: continuously seeks to learn, share knowledge and innovate.
Accountability: takes ownership for achieving the Organization's priorities and assumes responsibility for own action and delegated work.
Communication: encourages and contributes to clear and open communication; explains complex matters in an informative, inspiring and motivational way.
IOM's competency framework can be found at this link.
Competencies will be assessed during a competency-based interview.
Other:
The appointment is subject to funding confirmation.
Appointment will be subject to certification that the candidate is medically fit for appointment, accreditation, any residency or visa requirements, and security clearances.
How to apply
How to apply:
In order for an application to be considered valid, IOM will only accept applications which should include a cover letter (not more than one page) and CV highlighting the required education and experience or a duly completed IOM Personal History Form. To access the form, please visit link.
Interested candidates are invited to submit their applications to [email protected] by 12 August 2022 with a subject line CON 2022 005 Consultant (Health & Border Management)
Only shortlisted candidates will be contacted.
No late applications will be accepted.
No Fees:
IOM does not charge a fee at any stage of its recruitment process (application, interview, processing, training or other fee). IOM does not request any information related to bank accounts.