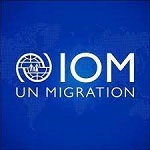 Position Title : Consultant (Energy)
Duty Station : IOM Philippines Country Office (Legazpi City)
Classification : Consultant
Type of Appointment : Consultancy, Two (2) Months
Estimated Start Date : As soon as possible
Closing Date : 28 November 2022
Established in 1951, IOM is a Related Organization of the United Nations, and as the leading UN agency in the field of migration, works closely with governmental, intergovernmental and non-governmental partners. IOM is dedicated to promoting humane and orderly migration for the benefit of all. It does so by providing services and advice to governments and migrants.
Context:
Under the direct supervision of Head of Programmes, the consultant (Category B) will be primarily responsible in gathering data from schools and offices to assess the viability and design a solution where modular and mobile batteries and inverters could be shifted during emergencies to suit the changing energy demands.
Background
In the Philippines, power supply shortage at Evacuation Centres (ECs) is common. The local governments' designated ECs, often schools and health clinics, are already operating with limited access to power supply during non-emergency times, with the majority experiencing high energy costs, intermittent blackouts, or being completely off-grid. An assessment conducted by Department of Education (DepEd) identified 2,414 unenergized schools nationwide. This is in addition to 44,176 schools that required upgrading of electrical connection. Schools are the most common ECs in the country, and they are not able to respond to the additional need for power supply during an emergency. In fact, in 2021 following Typhoon Odette, most cities and ECs were without power for weeks in the aftermath. Local governments are sometimes forced to set up diesel generators to serve Internally Displaced Persons (IDPs) at a high financial and environmental cost, or schools will have to integrate the additional usage into their regular budget. IOM is seeking to gather data from schools and offices to assess the viability and design a solution where modular and mobile batteries and inverters could be shifted during emergencies to suit the changing energy demands.
Core Functions / Responsibilities:
The Energy Consultant will support IOM with:
The adaptation of IOM's energy assessment template (Home-based)
On-site collection of relevant energy data of IOM-identified sites, including:

Energy load profiles for key equipment at each site (6 schools and 2 offices)
Energy load demands during evacuation at schools and during normal times
Patterns of usage and timing of usage for key equipment

Based on the data collected, the preparation of a Technical Evaluation for each site for a solar-powered microgrid system(s) sized to support the current and expanded energy needs at each site (during emergencies). The technical evaluation will be core to the final bidding documents (Home-based)
The drafting of a Financial Evaluation to aid the final bidding evaluation, with the support of the IOM finance and supply chain team (Home-based)
The drafting and finalization of required documents used for the tendering process to secure equipment and contractors for installation (Home-based)
Tangible and Measurable Outputs of the Work Assignment
Deliverables are to be performed in accordance with the following:
Workstream I: Energy needs and load profile assessment of 6 schools and 2 office buildings
Adapt IOM's standardized Energy Needs Assessment framework to gather the load profiles and collect any other relevant data to evaluate the energy requirements of identified sites (electrical loads, patterns of usage, current sources of energy, etc.)
Gather and analyse any available secondary data that would help to inform the Energy Needs Assessment (e.g. utility bill data, equipment information, energy consumption, metering data, market information, GIS data, and any other relevant data available).
Rollout adapted Energy Needs Assessment across the identified sites (6 schools and 2 offices)
Overall responsibility to coordinate with Sub-office and key project stakeholders to ensure that all energy assessment deliverables are completed on time.
Workstream II: Development of technical aspects of tendering documents
Technical Evaluation of each site:
Provide specifications for optimally sized energy system for each site (solar and/or hybrid) to support the selected school and office facilities based on the data collected in workstream I, in line with all relevant laws and regulations of the country.
Include considerations about critical loads and assumptions about short-terms future load growth due to emergency evacuations. Also consider longer term growth due to added equipment, increased needs, facility expansion, etc.
Identify appropriate configuration (according to existing structures and roof types, shading, available space, security, etc.) for the energy system(s) installation to ensure efficient energy production.
Based on the technical evaluation of each site, draft a Tendering Document with Technical Proposal based on ideal configuration for the sites selected by IOM. In accordance with IOM standards, the technical proposal must cover IOM's desired outcome and the expected provision and installation of the solar PV system.
Finalize the tendering documents, in accordance with the IOM logistics and procurement procedures and in coordination with IOM supply chain unit.
Draft an advisory Financial Evaluation to accompany the Tendering Documents, for the reference of the IOM Supply Chain Unit and the Selection Committee.
The schedules of deliverables will be confirmed upon selection of successful candidate.
Performance indicators for evaluation results
In close coordination and communication with the project team, the technicality of the work will be evaluated upon submission of output.
Required Qualifications and Experience
Education
Advanced university degree (Masters or higher) in the field of energy development, renewable energy, electrical engineering, or related area with 6 years' experience; OR 8 years' experience with a first degree in the aforementioned fields.
Experience
Demonstrated experience of design of data assessments and indicators for energy projects;
Demonstrated experience of working in displacement affected communities or countries;
Exposure to working with renewable energy technology;
Experience in the planning, design, budgeting, and management of electrical energy systems;
Have a good understanding of energy standards and audits;
Familiarity with the Philippine context;
Skills
Strong English writing skills;
Good communication and listening skills;
Ability to think creatively, to explore, harness and translate innovative concepts into practice;
Ability to apply knowledge from contemporary research in the field of energy data and energy assessment, and translate this into humanitarian settings within IOM's frameworks;
Strong interest and exposure to development and humanitarian issues, especially in the area of energy and sustainability.
Languages
English and French are the working languages of the UN Secretariat. For this position, fluency in English and Filipino is required.
Note
The consultant must adhere to the International Organization for Migration (IOM) Data Protection Principles (IN/138) and maintain confidentiality.
The consultant will be responsible to follow IOM writing guidelines and latest glossaries in all given assignments for accurate translation.
IOM is an intergovernmental organization, and as such is exempted of all taxes in the Philippines. Therefore, it is not obligated to retain any taxes that should be owed to the Government of the Philippines as part of the execution of this contract. It is the sole responsibility of the contractor to comply with any fiscal obligations that might be applicable.
Copyright
The ownership of intellectual products developed during this project will be shared with the government entities partaking in its creation, as well as IOM's regional office. Government agencies and the cooperating agency must be warranted visibility and recognition, through the use of their logos in every document and any other material that might be a result of these intellectual production. Applications received later or that do not specify the name of the call will not be considered.
Required Competencies
Values
Inclusion and respect for diversity: respects and promotes individual and cultural differences; encourages diversity and inclusion wherever possible.
Integrity and transparency: maintains high ethical standards and acts in a manner consistent with organizational principles/rules and standards of conduct.
Professionalism: demonstrates ability to work in a composed, competent and committed manner and exercises careful judgment in meeting day-to-day challenges.
Core Competencies – behavioural indicators level 1
Teamwork: develops and promotes effective collaboration within and across units to achieve shared goals and optimize results.
Delivering results: produces and delivers quality results in a service-oriented and timely manner; is action oriented and committed to achieving agreed outcomes.
Managing and sharing knowledge: continuously seeks to learn, share knowledge and innovate.
Accountability: takes ownership for achieving the Organization's priorities and assumes responsibility for own action and delegated work.
Communication: encourages and contributes to clear and open communication; explains complex matters in an informative, inspiring and motivational way.
IOM's competency framework can be found at this link.
Competencies will be assessed during a competency-based interview.
Other:
Duty station for this post will be in Legazpi City. Selected candidate will work remotely and with travel to project areas.
The appointment is subject to funding confirmation.
Appointment will be subject to certification that the candidate is medically fit for appointment, accreditation, any residency or visa requirements, and security clearances.
No late applications will be accepted.
How to apply
In order for an application to be considered valid, IOM will only accept applications which should include a cover letter (not more than one page) and CV highlighting the required education and experience or a duly completed IOM Personal History Form. To access the form, please visit link.
Interested candidates are invited to submit their applications to hrphilippines@iom.int by 28 November 2022 with a subject line CON 2022 012 Consultant (Energy).
Only shortlisted candidates will be contacted.
No Fees:
IOM does not charge a fee at any stage of its recruitment process (application, interview, processing, training or other fee). IOM does not request any information related to bank accounts.