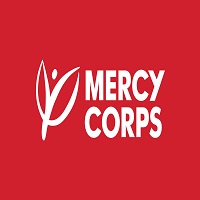 Mercy Corps is a leading global organization powered by the belief that a better world is possible. In disaster, in hardship, in more than 40 countries around the world, we partner to put bold solutions into action – helping people triumph over adversity and build stronger communities from within. Operating in Nigeria since 2008, Mercy Corps has been providing critical relief aid, empowering communities to prevent and respond to violence, inclusive economic development, recovery from crisis, building better lives and transforming their communities for good.
We are recruiting to fill the position below:
Job Title: Consultant – Development of Skills Training Contents for Short Videos
Location: Abuja (FCT)
Employment Type: Contract
Overview
The Girls Improving Resilience Through Livelihoods and Health (GIRL-H) program, a three (October 2020 – September 2023) year, multi-country $10 million grant is building the resilience of 77,000 adolescents and young people, living with diverse identities, which makes them have unique and distinctive needs and capabilities.
These participants, aged 10-24 years, are cascaded as females:70% and males:30%, and are disaggregated into three groups, based on age levels as: 10-14 years, 15-17 years, and 10-24 years.
On this premise, and with available businesses that participants can be trained on, GIRL-H will develop a simple audio-visual training approach, where step-by-step instructions of how to start and manage any of the identified business options are presented using audio and visuals like videos, with the goal of refining knowledge and retention.
It is on this premise that the service of a consultant is required to work with these available simple and viable business options to develop a 10-minute simple skills training short videos for GIRL-H participants in the language that they will understand and work with. This video is intended to be life video showing practical sessions.
Objectives
The proposed video brief will be multimedia based; combining audio-visuals and practical simple step-by-step illustrations of the process of how to start and manage a specified business such as: how to start and what it takes to start and manage a low scale poultry farm, goat farm, from within the participants residence, bread making using locally improvised oven, and mat weaving with local resources available within the communities.
The objective therefore will be to:
Tell the "how-to" production and management steps by developing a simplified 10-minute step-by-step process video each in the following areas:

Poultry keeping
Goat rearing
Caking baking,
Bread baking, and
Mat weaving.
Expected Results
Five (5) 10-minute videos of a simplified and practical step-by-step process of producing products to an internationally acceptable standard.
These videos should have a voice providing instructions, practical in nature, and practical steps of the how to start, manage, and cash out.
Videos that tell a compelling and engaging story of the "how-to" production and management steps of business options for GIRL-H program participants.
Required Experience & Skills
The Consultant must meet the following eligibility criteria:
Minimum educational qualification is a Bachelor's Degree.
3 – 5 years relevant work experience.
Experience in curriculum development and training materials for small-scale business development.
Experience in media, and has extensive experience in documentaries and developing videos
Educational qualifications and extensive work experience in business development, entrepreneurship and business and financial management.
Must be computer literate and able to develop and deliver training notes.
Numbers of videos:
We need soft copies which will be translated into tablets or phones that the safe space mentors can utilize at the safe space.
Duration:
This contract is to last for 1 month.
Application Closing Date
28th June, 2022.
Method of Application
Interested and qualified candidates should send their CV to: [email protected] using the Job Title as the subject of the email.
OR
Applications can be submitted in hardcopy sealed envelope to our Mercy Corps' office located at:
Plot 166, Umaru Dikko Street,
Adjacent Lakeview Estate, Jabi,
Abuja, Nigeria.
Important Documents
Kindly attach the following:
Motivation Letter outlining how the applicant meets the requirements of this assignment and Curriculum Vitae (CV) of the applicant.
Technical proposal detailing understanding of the task and outlining how they propose to undertake this assignment including a work plan.
Financial Service Proposal detailing daily consultancy rate for 1 month (30 days)
Two previous reports on similar or related work
Three referees' names and contacts related to similar work and successful completion of past project.