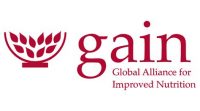 The Global Alliance for Improved Nutrition (GAIN) is a Swiss-based foundation launched at the UN in 2002 to tackle the human suffering caused by malnutrition. Working with both governments and businesses, we aim to transform food systems so that they deliver more nutritious food for all people. In particular, we aim to make healthier food choices more desirable, more available, and more affordable. GAIN's mission is to advance nutrition outcomes by improving consumption of nutritious and safe food for all people, especially the most vulnerable to malnutrition.
We are recruiting to fill the position below:
Job Title: Terms of Reference for Consultant to Identify Priority Nutrition – Sensitive Agriculture Development Action From 2021 National Food System Summit Dialogues (Collation of Priority Actions)
Location: Nigeria
Background and Purpose of the Assignment
The indispensable role of agriculture in improving nutrition outcomes has been explicitly recognized by the Federal Government of Nigeria since about 2014, leading to the development of the Nigeria Agricultural Sector Food Security and Nutrition Strategy 2016 – 2025 (AFSNS). The AFSNS includes 101 outputs across 37 sub-components and eight priority areas and requires action by several agricultural and non-agricultural stakeholders in addition to the Federal Ministry of Agriculture and Rural Development (FMARD) in order to operationalize the AFSNS effectively and ensure that Nigeria benefits from an agricultural sector that actively promotes nutrition
Capacity building activities for staff of government ministries, departments, and agencies (MDA) to implement the AFSNS commenced in 2017 with a federal level training and two subnational level trainings. The outcome of these trainings was the realization that the capacity needs for implementing the AFSNS were much larger than had been anticipated and a new approach was needed. Caproty needs largely revolved around awareness by staff of how agriculture could improve nutrition, the specific role of their governmental unit program, policy unk, etc), ncluding how that unit related to others, and individual, institutional and systemic capacity needs
Work in contexts other than Nigeria have highlighted the importance of a Nutrition Workforca Strategy (NWS) to underpin any nutrition capacity building endeavours. Currently lacking such a strategy, FMARD, in collaboration with other partners, therefore decided to undertake the putting together of such a document
The development of the NWS was conceptualized as a process involving three steps:

Identify the policies and programmes needed to support the implementation of the AFSNS as part of a theory of change
Determine which capacities individual, institutional systemic are needed by government authorities (FMARD, state, LGAS) to support those policies and programmes across the agricultural sector and across level.
Develop a workplan (strategy and implementation plan) to develop and strengthen those capacities. This workplan will be the NWS.

The COVID-19 pandemic occurred prior to the implementation of the NWS process and the international and national response to the pandemic changed the landscape for nutrition-sensitive agricultural actions
In 2021, the Secretary General of the United Nations called for a Food Systems Summit (UNFSS) lo accelerate progress towards development positive food systems transformation.
A series of national dialogues were recommended as part of the stakeholder engagement for the Summit, to ensure that the concerns of a wide range of stakeholders were addressed.
Consequently, the Federal Government of Nigeria, in collaboration with other stakeholders and led by the Federal Ministry of Finance, Budget and National Planning, organized more than 40 food systems dialogues between February and June 2021.
The dialogues were attended by more than 4,000 participants across community, LGA, state, and federal levels, and included govemnent, civil society, private sector including famers). youths, and women participants.
The recommendations for food systems transformation that were made at each of the dialogues were subsequently consolidated into a National Food Systems Transformation Pathways (NFSTPs) document as well as a National Food Systems Transformation Pathways policy brief.
These recommendations include specific actions for 14 different sectors, including the agricultural sector. Although the agricultural actions highlighted in the National Food Systems Transformation Pathways are to a large extent reflected in the AFSNS, the Pathways actions account for contextual changes in the six years between 2021 and 2015 when the AFSNS was developed.
The Food Systems Pathways recommendations also benefitted from a much larger stakeholder consultation than did the AFSNS
It is in this context that FMARD wil need to act to implement the AFSNS in ways that support food systems transformation actions Development of the NWS for FMARD must thus consider both the AFSNS as well as the NFSTPs document, the first stop for developing the NWS needs to be modified to reflect policies and programmes that support the development of the NFSTP.
The purpose of this consultancy is to support the implementation of the modified step one in developing the NWS towards ensuring that capacity development efforts are aligned with current and future nutrition-sensitive agriculture and food systems priorities for improved nutrition
Role of Consultant
To identify policies and programmes that support the implementation of the AFSNS, including is relationship to the Food System Transformation Pathways, GAINFMARD seks the services of a consultant to perform the following tasks:
Identity Pathways of the AFSNS to Promote Nutrition through Agriculture and Map AFSNS Policies and Programmes to Pathways:
Building on previous work and available documentation,
Identify and prepare a diagram of the transformation pathways through which the AFSNS uses agriculture to improve nutrition (AFSNS nutrition pathways)
Identify and map programs/policies (including institution units) to these pathways (AFSNS nutrition-sensitive programs and policies). This work should reflect actions at both federal and state levels
Identity Nutrition Sensitive Agriculture Actions in the UNFSS Dialogues:
Download the reports of Nigeria' UNFSS dialogues from the UNFSS website Prepare a template for extraction of relevant information from the reports Complete the template by extracting all agricultural sector actions from the dialogue reports and indicating the specific dialogue report where an action s mentioned Synthesize the information in the template by consolidating dialogue actions, summing up the frequency of Occurrence of each dialogue action, and identifying which actions are the most recurring.
Relate UNFSS Dialogue Nutrition Sensitive Agriculture Actions to the AFSNS:
Identify where these consolidated UNFSS dialogue actions relate to actions of the AFSNS and identify where acons of AFSNS relate to the consolidated UNFSS dialogue actions
Map the UNFSS consolidated nutrition-sensitive actions to the 37 sub-components and 101 outputs of the AFSN. More specifically, modify the diagrams developed in the previous activity to reflect relationships (links, overlaps, coordination, collaboration, etc.) between AFSNS and the UNFIS dialogues (ie, modify the AFSNS Nutrition pathways and AFSNS nutrition-sensitive programmes and policies diagrams)
Validating and Reporting priority Actions to Support AFSNS's Implementation:
Prepare a slide deck summarizing methods/processes and findings
Work with consultant leaders and others as needed to identity critical action points in the transformation pathways and also the critical units institutions, policies, programmes, and levels of actors) in FNARD that are needed to support these pathways.
Facilitate national workshop to:

Present findings stakeholders
Verify analysis o consolidation integration of AFSNS and FSTPs and diagramming of pathways and pr grammes and policies
Verify analysis and obtain consensus of critical action points and units
Facilitate conversations around execution of critical action points and capacity required by identification of strengths, weaknesses, opportunities, and threats (SWOT) around these actions points and units and of key actors and stakeholders who underlie this analysis (i.e., what are the critical capacity needs, what are the institutional and political factors, including actors, underlying capacity constraints and capacity-strengthening response, and suggestions on how to address these concerns opportunities and build capacities for the implementation of the AFSNS?)
Present, discuss, and agree on a plan for carrying out the next phase: a more in-depth analysis of capacity needs

Preparation of consultancy report highlighting tasks performed and processes utilized and findings. Report should also include a theory of change linking final priority actions together and emphasizing pathways to improved food systems and nutrition.
Level of Effort:
The consultancy is expected to be completed within a period of 30 working days.
Qualifications
Education:
Advanced University Degree in Agriculture, Nutrition, Food Science, Food Safety or related field.
Experience:
At least 5 years work experience
Participation in research projects, monitoring, and evaluation, and/or data collection
Organizing stakeholder engagement activities including meetings, workshops and trainings
Engaging with government partners and diverse stakeholders, especially familiarity with FMARD and state level agricultural ministries
Working on agriculture, nutrition, and food systems policies, programs, and related activities
Knowledge and Skills:
Knowledge of food systems and nutrition indicators and data and familiarity with, and working with FMARD strategies and other relevant documents
Proficiency in word processing and spreadsheet software, and internet applications
Results focused and ability to work independently
Proven ability to analyses and synthesize complex program and policy documents, especially an understanding of agricultural and nutrition policies and programs in terms of categorization, alignment, and overlap
Proven ability to write clear analytical and technical reports .
Good interpersonal and communication skills
Consultant Selection:
The selection will be made through submitted proposals from consultants.
Consideration will be based on the quality of the proposed methodology approach and how well the consultants) meets the key requirements above in line with the selected theme for the retreat. The cost will also be a factor.
Application Closing Date
18th August, 2022, 23:59 WAT.
Method of Application
Interested and qualified candidates should submit their Proposal to: [email protected] copying: [email protected] using "Consultancy for Collation of Priority Actions" in the subject line.
Note: Requests for additional information can be directed to the same e-mail address above.
Content of Proposal
Work-plan: The consultant(s) is/are requested to provide a preliminary proposed plan of activities and agenda
Budget: Provide a workable budget in Naira
Curriculum Vitae: the lead persons should be submitted
Letter of Introduction: This should be on letterhead, indicating that a formal offer of services is being made about this request and must state organizations worked within a similar capacity.