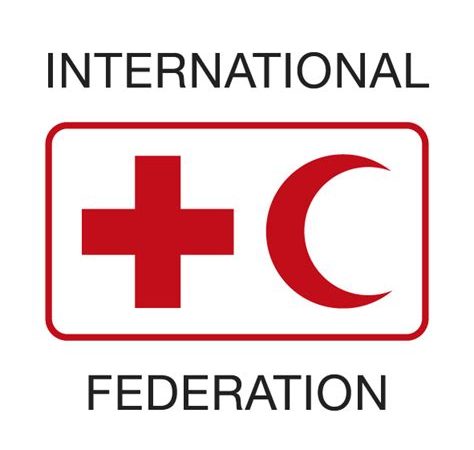 The International Federation of Red Cross and Red Crescent Societies is the world's largest humanitarian network and is guided by seven Fundamental Principles: Humanity, impartiality, neutrality, independence, voluntary service, universality and unity.
We are recruiting to fill the position of:
Job Title: Consultant, Audio Visual
Job Number: S01674
Location: West Africa Country Cluster, Abuja
Duration: 1 Month
Accompanied Status
Grade: Not applicable
Contract Type: Contractor
Job Purpose
The consultant will be required to produce compelling, top-quality videos and still photos showcasing the needs of people impacted by food insecurity in the affected states – and how the IFRC is supporting the Nigerian Red Cross Society in the implementation interventions
Job Duties and Responsibilities
The main objective of the mission is to gather high quality, professionally produced audiovisual material to enable us to develop a solid profile on the hunger crisis in North-West and North-Central Nigeria.
Raise awareness of food insecurity situation in North-West and North-Central Nigeria. Communication efforts should highlight the needs and how the Red Cross and Red Crescent Movement is responding.
Increase the Movement's visibility as a key humanitarian actor in assisting communities impacted by food insecurity and other emergencies
Audience:
Partner National Societies and donors who can give to the appeal
The general public
The media (local and international)
The Red Cross and Red Crescent Movement
Specific Objectives
Capturing and editing high-quality, compelling audio-visual materials that are guided by the editorial strategy and tailored for a range of communications channels.
Produce compelling short video stories (max 2 minutes), for use of social media, focusing on a family that benefits from the programmes (to show the impact of the Red Cross support). The videos should also feature IFRC, and Red Crescent teams involved in the response talking about the needs.
Professional standard photos: In addition, each video story, should be accompanied by related still photos (at least 10 high quality images per story, with detailed captions, including direct quotes from the people in the photo).
Methodology:
All materials should be people centered.
All materials should reflect the current situation, needs and successes of interventions to date.
While it is good to include Red Cross visibility (waistcoat, caps), it is not and should not be the focus. Affected persons should be the focus with occasional glimpses of Red Cross visibility, ensuring that it fits the context of the moment looks natural.
The videos are to be shot in the language that the affected persons are most comfortable speaking. All videos must have English subtitles.
The storyboards for the videos will be prepared collaboratively by the service provider and the Delegation's Communications Officer.
Deliverables:
Videos: between 8 – 12 two-minute video stories on each of the key programmes:
Hunger Crisis
Malnutrition
Farmer/Herder conflict – Hunger Crisis
Climate change – Hunger Crisis
Internal Displacement – Hunger Crisis
Photos: at least 75 still photos (15 per story):
Hunger Crisis
Malnutrition
Farmer/Herder conflict – Hunger Crisis
Climate change – Hunger Crisis
Internal Displacement – Hunger Crisis
Job Duties and Responsibilities (continued)
Technical Specifications (detailed specs in separate manuals)
We want our stories to mean something to the audience. That is why our stories should be: simple, emotional and authentic. While creating a story you need to answer the following questions and arrange the required materials: 1. Who are the main characters? 2. What is the issue/problem? 3. Where is it happening? (Maps, photos and videos of location) 4. What are the characters' views and feelings about it? How are they dealing with it? (Short videos, interviews, quotes) 5. Conclusion (call to action/key messages)
Videos:
The crew will deliver a shot list with the footage
The crew will deliver edited version and B-Rolls
B-Roll footage should not exceed seven minutes in length
Make a back-up copy of the footage before you send it to Abuja (in case it gets lost)
There must be not transitions between the different shots, and no dissolves or cross fades neither on the video images nor on the sound.
Video to be delivered via drop.com or via www.WeTransfer.com
Video to feature communities, SRCS and IFRC teams.
Photo guidelines:
The style of our photographs should be a bright, natural, dynamic look at the real world around us. The imagery should be strong, emotional and empowering, with the focus on people.
CAPTIONS: Recommended software for photo captions: – XnView: http://www.xnview.com/en/index.php (XnView is a free, easy and very efficient software)
METADATA: All the information regarding the photo should be present in the file. For this you will just have to open the IPTC of your photo in XnView and fill the empty boxes.
All photo captions should be written using the following template:
"Country", "Region, town or village", date. Description of the photo, minimum 15 words and maximum 100 words. (The description must be written so that it can be used by itself, so no reference to another photo or to another person not in the photo) Brief description of the context, maximum 50 words.
Example: Civil war in the Darfur region of Sudan, 2003. Gereida camp for displaced people, 2006. People wait in line for water distributed by the IFRC. There are more than 90,000 people in the camp. The IFRC provides water and relief items, as well as running a field hospital.
Include compelling quotes (storytelling approach) from the people in photos, for use on social media.
Other details:
Red flags:
The production will have to avoid attracting any political controversies. As such, we will ensure neutrality of the language (especially on the terminology: Somaliland vs Somalia).
One of the solutions is to ensure interviews are conducted on local languages, with English subtitles.
Crew to respect local dress code, any woman to cover her hair and wear long clothes.
Requirements
Education:
A University Degree in Mass Communication, Media, Journalism, Film and Photography or 3-5 years' experience working in a similar field is required
Technical Competencies:
Experience:
Five years of experience Mass Communication, Media, Journalism, Film and Photography or similar field is required
Experience in filming and shooting advocacy photos and video is required
Experience producing professional photos and videos for humanitarian organizations is required
Good knowledge of national and international multi-sectoral approaches to content creation for humanitarian organizations is required
Good news judgement is required
Excellent photo and video editing skills is required
Knowledge, Skills and Language:
Excellent photography and videography content that is suitable for publishing in the media and can be used for advocacy and fund raising is required
Experience in using photos and videos to tell compelling human interest stories is required
Experience in designing, shooting and delivery of compelling audio-visual materials for visibility and advocacy is required
Experience working in North-West and North-Central Nigeria is preferred
Fluent in written and spoken English is required
Competencies and Values:
National Society relations
Communication – Teamwork
Professionalism – Integrity – Diversity
Judgement-Decision-making
Results focus and accountability
Application Closing Date
19th June, 2022.
How to Apply
Interested and qualified candidates should:
Click here to apply online