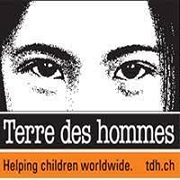 Overview
Terre des hommes (Tdh) is a leading Swiss organization for children's aid. Since 1960, Tdh has helped build a better future for deprived children and their communities, making an impact with innovative and sustainable solutions. Active in more than 45 countries, Tdh works with local and international partners to develop and implement field projects which improve the daily lives of over 3 million children and their relatives, in the domains of health, protection, and emergency relief. This engagement is financed by individual and institutional support, with administrative costs kept to a minimum. Tdh in Nigeria implements projects in, Wash, Child Protection, and Education sectors.
Name of the position: Complaint Feedback Response Mechanism Assistant
Contract duration: 30th April 2023
Contract Extension: Extendable in line with fund Availability
Location: Maiduguri
Starting Date: ASAP
General job description:
Under the guidance and the supervision of the Code of Conduct Supervisor, the Complaint Feedback Response Mechanism Assistant (CFRMA) oversees and ensures consistent systematic receipt, processing, and response to community feedback and complaints that flow through various feedback mechanisms such as hotlines, help desk, suggestion boxes, outreach, and other activities within the scope of the Tdh Nigeria programs. The CFRMA contributes to also improving the quality of Tdh programming through the accurate registration and timely followup of any feedback and complaints about Tdh's activities/staff and contributes to the development of appropriate messaging and communication strategies. Thus, the CFRMA is the first point of contact for beneficiaries who need to give feedback or raise complaints. As such, he/she will need to be neutral and establish the mechanisms attitude, that is based on the highest integrity which beneficiaries will trust. The position holder will report to the CoC Supervisor of the delegation. The position will support the mainstreaming standards for accountability towards the affected population within all Tdh projects.
The main tasks of this function are:
Support the MEAL department in establishing the Feedback, complaints & response channels that are functional continuously and reach out to all groups within the affected population.
With support from the MEAL department/safeguarding unit, ensure that these channels/outlets are age, gender, disability, and ethnicity appropriate.
With the support of the MEAL department, the accountability assistant with function as part of the established internal systems, processes, and links with existing child safeguarding policy process, to receive and act on all complaints and feedback including sensitive complaints, especially on child protection issues, staff misconduct, corruption, and fraud.
Support the MEAL Department, to assess communities' preferred communication means to formulate feedback /complaints with Tdh and he or she needs to be proactive about these.
Support the MEAL Department, in ensuring the complaint feedback and response mechanism (CFRM) offers as many communications means as possible, while taking into account the specificities of the local context and culture, as well as the type and resources of the project, beneficiaries' specificities (specifically with children), vulnerabilities and preferences, etc.; thus, it's expected for he or she to always systematically evaluate Tdh project area for means/outlets of complaints/feedback available.
Conduct field visits throughout the project cycle, to spread awareness about the CFRM to beneficiaries and non-beneficiaries, as well as local authorities and stakeholders in Tdh's areas of implementation.
With the support of the MEAL department, coordinate to develop clear CFRM IEC materials in a language and visual format that can be widely understood (including people with low levels of literacy) and children freely format.
Answer/Listen, process, and respond to feedback/complaints and guide beneficiaries that seek help through hotlines and other CFRMs outlets.
Ensure that up-to-date programming & other relevant information is available and shared with people in need through hotlines, helpdesk, outreach, and other information-sharing platforms.
Ensure that all complaints are channelled internally to the appropriate department, for review and keep follow-up for a response within 2 weeks, with beneficiary satisfaction feedback recorded.
Follow up in a constructive and proactive manner on pending complaints with relevant persons responsible for complaint follow-up and verify that all complaints are adequately and comprehensively addressed.
Ensure a proper filing system for all the complaints and feedback received through the different CFRMs.
Ensure that sensitive feedback and complaints are channelled through the right process immediately. (Feedback & Complaints specifically on child protection issues, staff misconduct, corruption, and fraud)
Ensure that all CFRM systems are functional and can retain confidentiality of the people who provide feedback or complaints by regular physical verifications and by other means appropriate and approved.
Ensure that the supplies / resources are available for the different CFRM outlets to function without interruption. (Printed forms, secured suggestion boxes, mobile credit, mobile units, etc.)
With the Support of the MEAL department, ensure that staff, manning all the different CFRM outlets or program staffs involve are well trained on the operations of the systems, humanitarian standards & principles.
Be constructive and proactive to ensure that daily, weekly, and monthly CFRM reports are prepared and share with the supervisor within the month.
Also be proactive to provide regular and timely updates on progress and challenges to line manager.
With the support of the MEAL department, at relevant frequency, assess communities' feedback and satisfaction on the CFRM, and support to incorporate findings into revised approaches.
Security and child safety:
Understands and applies security policies, the Safeguarding Policy and fraud prevention policies   Competencies:
This position requires personal, social and leadership competencies (PSLC) and technical and methodological competencies (TMC).
In particular:
None compromising on quality standards, Ability to work independently, as well as to provide support and advice
Discipline, precision, transparency, and intellectual honesty
Advocate on human rights and motivated to improve living standards of affected populations.
Organized and methodical in approaching work processes, Detail oriented, inquiring attitude
Desire towards field work, and directly talking to affected communities
Evidence driven
Ability to communicate clearly and constructively on negative and positive points
Team spirit: ability to work closely with project teams and support team.
Analytical skills
Results-oriented focus and problem-solving abilities
Ability to learn from positive and negative experiences and capitalize on errors, Sound personal organisational skills, including time management, ability to meet deadlines, multi-tasking, prioritisation of tasks, and working under pressure.
Cross cultural awareness and sensitivity.
Tolerance and acceptance of diversity.
Flexibility and strong adaptation skills. Other professional skills required:
Minimum 1-2 years' experience in similar position with another NGOs is preferred
Knowledge of Gender & Diversity, Inclusion, child-friendly methods
Knowledge of quality and accountability standards in the development and humanitarian sector
Strong language proficiency in Kanuri, Hausa, and English
Ability to relate to affected individuals and populations in a humble manner, listen and act on issues maintaining discretion.
Ability to communicate effectively, present oneself professionally with internal & external stakeholders, write well and express technical issues in a sensitive manner.
Community mobilization and participatory methods.
Familiar with research methods, and stronger in quality approaches.
Demonstrating highest level of integrity and passion for working for the rights of affected populations.
Good communication, negotiation and conflict resolution skills, flexible world view and emotional maturity.
Ability to work independently with little direction from others, as necessary.
Ability to write basic reports with required graphics to highlight concerns.
Knowledge of the Northeast Nigerian context would be an advantage.
Female Applicants are highly encouraged to apply for this position
Net Salary: 260,604 NGN
Method of Application
Interested and qualified Candidates should go to https://forms.gle/5sjbXVfdYarGySvg6  to Apply
Note:
We reserve the right to close this vacancy early if a suitable candidate is found.
Only shortlisted candidates will be invited for the recruitment process
Any successful candidate will be subject to a pre-employment background investigation.
There will be travel requirements and opportunities both within Nigeria
Qualified Females are advised to apply
Terre des hommes is an Equal Opportunity Employer