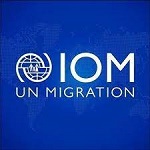 Position Title: COA Programme Assistant
Job classification: G-5
Duty station: Manila (Global) Administrative Centre (MAC)
Type of Appointment: One-Year Fixed-Term with possibility of extension
Closing date: 18 Aug 2022
Salary: Php 638,273 per annum net of taxes
Context
Under the administrative structure of the Manila (Global) Administrative Centre and overall guidance of the Canadian Orientation Abroad (COA) Global Programme Manager, and the direct supervision of the COA National Programme Support Officer, the successful candidate will be responsible for providing support related to COA global programme, COA Scheduling Tool in MiMOSA and Immigration Contribution Agreement Reporting Environment (iCARE) system of the Government of Canada through Immigration, Refugees and Citizenship Canada (IRCC) Department. iCARE is the platform used by IRCC to evaluate overseas funded projects.
Required Qualifications and Experience
Education:
University degree in Business, Administration, Management, I.T. or any related field from an accredited academic institution, with three years of relevant professional experience; or
Completed High School degree from an accredited academic institution, with five years of relevant professional experience.
Experience:
Experience in the field of administration and project support;
Previous work experience in international organizations is an advantage.
High level of computer literacy, specifically in MS Office applications;
Knowledge of database management systems;
Ability to analyze and interpret source information and data;
Good time management and problem-solving skills;
Proficient and dexterous typist
Can encode data with speed and accuracy
High attention to detail
Adept at file management (both digitally and manually)
Able to effectively time-manage and prioritize tasks
Strong troubleshooting and critical thinking skills
Finishes work in an efficient and timely manner
How to apply
Interested candidates are invited to submit their applications by 18 Aug 2022 at the latest, referring to this advertisement.
For further information, please refer to: https://careersph.iom.int/vacancies/vn-0472022-vn-0472022-coa-programme-assistant-g-5-manila-global-administrative-centre-mac
In order for an application to be considered valid, IOM only accepts online profiles duly completed.
IOM welcomes applicants from qualified individuals, irrespective of their race, religion, skin, color, nationality, disability status, ancestry, sexual orientation, gender identity or expression, marital status, family structure, mental health status, or any other characteristic.
Only shortlisted candidates will be contacted.