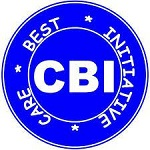 Care Best Initiative (CBI) is a fast-growing, woman-led, and youth-driven Non-Governmental Organization (NGO) founded in 2019 and presently operational in states within North-East, Nigeria. Our objectives are to save lives, alleviate the suffering of children, women, and other vulnerable people; and maintain human dignity during and in the aftermath of man-made crises and natural disasters; as well as to prevent and strengthen preparedness for the occurrence of such situations; and to promote the right of children, women and vulnerable people in the society. Our actions are multi-sectorial inclined, gender-sensitive, and socially inclusive.
We are recruiting to fill the position below:
Job Title: Clinical Coordinator
Location: Yobe
Employment Type: Contract
Responsibilities
Coordinating patient care plans by liaising with all necessary care providers and medical professions to ensure patient needs are met
Establish and maintain channels to admit and discharge patients, coordinate follow-up appointments and refer patients to specialists as needed
Mastermind ways to improve the quality of patient care provided by the facility
Works to create efficient systems and workflows within the clinic
Attend departmental meetings and stay up to date on all business initiatives related to the clinic
Manage the clinic budget and ensure that the facility is well-equipped to provide top of the line service while remaining mindful of the bottom line
The tasks and responsibilities defined in this job description are non-exhaustive and can evolve depending on the project's needs. The employee could be requested to perform other tasks as his/her line manager may judge necessary.
Requirements
Degree in Health Administration or related field
Minimum of 2 years working in a clinical setting
Skills Required:
Excellent computer skills and familiarity with Microsoft Office programs
Superior interpersonal communication skills and the ability to exercise empathy when working with patients and their families
Strong organizational and time management skills
Demonstrate an understanding of standard clinical procedures, laws and regulations
Fluency in English and Hausa.
Application Closing Date
7th November, 2022.
Method of Application
Interested and qualified candidates should send their CV and Cover Letter as a single PDF document to: [email protected] using the Job Title as the subject of the email.
Or
Click here to apply online
Note
CBI is an equal opportunity employer, committed to diversity as such,
Women are strongly encouraged to apply
Please note that only shortlisted candidate will be contacted.