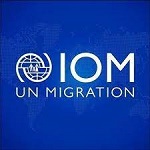 I. Position Information
Position title: CIOP Communications Specialist
Duty Station: IOM Bahrain
Duration: 6 months consultancy
Reporting directly to: Head of Labour Mobility & Social Inclusion, IOM Bahrain
Overall supervision by: Chief of Mission, IOM Bahrain
Requirements for application: Submission of CV and cover letter
See application section below for further information
II. Organisational Context and Scope
The International Organization for Migration's mission in Bahrain has been acting as the Management Site of an interregional initiative focusing on the design and management of tailored orientation programmes throughout the labour migration cycle. The 'Comprehensive Information and Orientation Programme', under the patronage of the Abu Dhabi Dialogue, supports Governments in holistically addressing the information needs of prospective and current migrant workers. This approach could contribute towards supporting well-informed decision-making, enhancing skills to effectively navigate work and life abroad as well as assist managing different components of departure and return.
The CIOP Hub, housed in IOM Bahrain, aims to support IOM missions globally who are looking to strengthen information provision for labour migration specifically. The Hub is made up of a team of specialists with expertise in different areas related to developing, implementing and evaluating orientation programmes.
The CIOP Communications Specialist will be responsible for ensuring that all CIOP knowledge products are in line with IOM brand guidelines and are fully responsive to the target audience. This will primarily include professional copy-editing and proof-reading of online/offline content, as well as facilitating graphic design, data visualization and the production of audiovisual content.
The CIOP Communications Specialist will report directly to Head of Labour Mobility & Social Inclusion in IOM Bahrain and will be expected to work closely with other colleagues in IOM as well as external stakeholders.
III. CONSULTANCY OBJECTIVE
The objective of this consultancy is to support the CIOP Hub, IOM missions and other stakeholders in terms of communication, copy-editing and coordination as well as ensure that all CIOP products are in line with IOM brand guidelines and fully responsive to the target audience.
IV. SCOPE OF WORK
The CIOP Communications Specialist, with support from the CIOP Graphic Designer, will be responsible for ensuring that all CIOP products are in line with IOM and CIOP brand guidelines and are reader-friendly, taking into account learning needs and target audiences. The CIOP Communications Specialist will copy-edit and proof-read all content in English and will facilitate the full graphic design and data visualization of different knowledge products. Additionally, s/he will be responsible for overseeing the production of all audio-visual content under CIOP such as e-learning courses and educational videos.
S/he will be responsible for the following:
Copy-editing and proof-reading content:
Professionally copy-edit and proof-read all English content of CIOP knowledge products to ensure alignment with IOM guidelines and quality assurance for internal and external stakeholders;
Guide the tailoring of knowledge products to be responsive to the needs of an array of different target audiences (e.g. handouts for migrant workers, manuals for trainers and technical reports for government officials);
Use gender-sensitive terminology;
Overseeing graphic design
Work closely with the CIOP colleagues to ensure effective conveyance of textual content to different target audiences*;*
Support the CIOP Graphic Designer with the design, artwork and graphic elements, typesetting, data visualization and infographics of all CIOP knowledge products and training materials.
Facilitating production of audiovisual resources:
Support the recruitment or procurement of service providers to produce any audiovisual material needed for CIOP for internal and external audiences;
Liaise with service providers to ensure that final products are to the standard expected and in line with IOM and CIOP guidelines.
Coordination:
Coordinate with IOM HQ/missions, government partners and other stakeholders;
Liaise with colleagues to promote outreach an increase awareness of the work and achievements of the CIOP Hub;
Provide regular progress updates to the Head of Labour Mobility & Social Inclusion, IOM Bahrain.
V. COMPETENCIES
The incumbent is expected to demonstrate the following values and competencies:
Values
Inclusion and respect for diversity: respects and promotes individual and cultural differences; encourages diversity and inclusion wherever possible;
Integrity and transparency: maintains high ethical standards and acts in a manner consistent with IOM principles/rules and standards of conduct;
Professionalism: demonstrates ability to work in a composed, competent and committed manner and exercises careful judgment in meeting day-to-day challenges.
Behavioural Indicators
Teamwork: develops and promotes effective collaboration within and across units to achieve shared goals and optimize results;
Delivering results: produces and delivers quality results in a service-oriented and timely manner; is action-oriented and committed to achieving agreed outcomes;
Managing and sharing knowledge: continuously seeks to learn, share knowledge and innovate;
Accountability: takes ownership for achieving the IOM's priorities and assumes responsibility for own action and delegated work;
Communication: encourages and contributes to clear and open communication; explains complex matters in an informative, inspiring and motivational way.
VII. REQUIRED EDUCATION AND EXPERIENCE
University degree in communication, public relations, journalism, development studies or a related field;
At least 3 years of professional experience with a proven record in copy-editing and proof-reading publications, ideally on issues relating to sustainable development or migration;
Prior experience with copy-editing and proof-reading with United Nations agencies is an asset;
Background in facilitating graphic design processes and development of different audiovisual materials;
Excellent writing and editing skills, with a proven ability to reframe language to make accessible and reader-friendly, in publishable quality;
Meticulous and very attentive to detail;
Good knowledge of online communications and new digital media;
Demonstrated ability to work in a multicultural environment;
Ability to work under time pressure and deliver work of outstanding quality.
VIII. LANGUAGES
Professional fluency in spoken and written English is required;
Knowledge of Arabic is an asset.
IX. CONFIDENTIALITY AGREEMENT
Contracted consultants are not permitted to use any of his/her gathered data, reported findings, contributions to the draft and final reports to further his/her personal research.
How to apply
Qualified interested candidates should submit their CV together with a 1-page motivation letter to IOM Bahrain (recruitmentbahrain@iom.int) on or before 20.11.2022. Applications received after this date will not be considered.