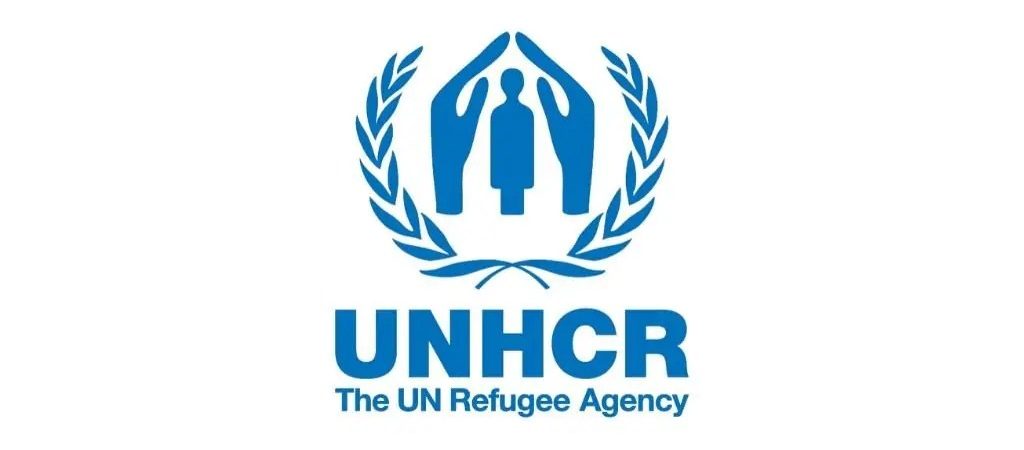 Procedures and Eligibility
This position is open to applications from internal and all external candidates, provided that requirements regarding professional experience, academic qualifications, language, etc. are fulfilled.
TO THE ATTENTION OF EXTERNAL CANDIDATES:
External Candidates must meet the essential minimum requirements of the position and must have either Polish citizenship or the legal status necessary to work in Poland. Please provide a copy of your supporting document along with your application.
Additional Information
This position is a Temporary Appointment for a period of 3 months with the possibility of an extension depending on the availability of funding and operational needs.
Shortlisted candidates may be required to sit for a test. Only shortlisted candidates will be notified. No late applications will be accepted.
UNHCR is committed to diversity and welcomes applications from qualified candidates regardless of disability, gender identity, marital or civil partnership status, race, color or ethnic and national origins, religion or belief, or sexual orientation.
UNHCR does not charge a fee at any stage of the recruitment process (application, interview meeting, processing, training or any other fees).
Recruitment as a UNHCR staff member and engagement under a UNHCR affiliate scheme is subject to proof of vaccination against Covid-19.
REMUNERATION & BENEFITS
A competitive compensation and benefits package is offered. The monthly net salary is between PLN 7,706 and PLN 9,409 depending on relevant experience, dependency status and language proficiency. For more information on UN salaries, allowances and benefits, please visit the portal of the Office of HR Management of United Nations.
UNHCR also offers comprehensive leave entitlements, medical insurance and a pension plan package.
1. Organizational Setting and Work Relationships
The UNHCR Poland operation has been responding to the needs of the large number of refugees entering the country from Ukraine through a large-scale cash assistance programme. To date, UNHCR has reached almost 300,000 individuals with cash assistance to meet their basic needs for a period of 3 months.
Due to the scale and scope of the programme, which has been implemented countrywide, UNHCR is responding to a large number of queries and requests from refugees who are currently receiving assistance, those who have been waitlisted for assistance, and others seeking general information. Queries and complaints are received through a variety of channels, including direct personal contact, calls to the UNHCR counselling line, calls to the hotline of the bank partner, emails, and partners, and tracked in a dedicated database.
UNHCR is seeking to recruit two (2) CBI Associates to help improve management of queries and timely response to refugees on a variety of technical issues. Successful applicants will demonstrate excellent communications and customer service skills to communicate with refugees, as well as outstanding attention to detail coupled with advanced database skills for follow-up and resolution of technical queries related to cash disbursements.
English and Polish language skills are required; Ukrainian and Russian are a strong advantage.
The CBI (Cash-Based Interventions) Associate is supervised by a professional staff member who provides the incumbent with general guidance and workplans. The incumbent works quite independently with an oversight from the supervisor.
Contacts are mainly with the colleagues in the same duty station to exchange information and to discuss the work plans. External contacts are with the bank partner and partners for gathering and exchange of data.
2. Duties
Manage the use, maintenance and technical support of databases used in the cash-based interventions.
Generate statistical reports based on the standard reporting formats and ad-hoc reports, charts and tables as required by the management.
Prepare and administer accurate lists of beneficiaries for the regular assistance through bank ATM/IRIS system in line with the procedures established by the office.
Assist in developing and administering UNHCR Regular CBI database
Assist in the monthly reconciliation and refund process for the cash assistance project.
Assist in preparing detailed reports and breakdown of the cash assistance provided to the refugees.
Cross-check databases to ensure that all beneficiaries are active cases.
Keep cash lists updated and free of duplications and ensure delivery of cash assistance to beneficiaries in a timely manner.
Maintain relationships with partners to facilitate the flow of information between databases,
Assist with the training of internal staff and partners on how to use the database,
Execute best practice in data protection standards and help to positively influence others,
Troubleshoot issues with the database and work with internal teams to provide technical fixes,
Inform and act on the reports and messages that are received from various units on different vulnerable cases in respect to financial assistance.
Support in the co-ordination with different partners and focal points on lists of beneficiaries reflecting situation of cash assistance.
Undertake missions and field visits to bank service provider to monitor the cash project.
Represent UNHCR at the cash-assistance related meetings.
Liaise with internal stakeholders and partners.
Develop improvements to the database and related workflows.
Direct incidents and problems to the supervisor when they cannot be resolved at their level.
Perform other related duties as required.
3. Minimum Qualifications
-Years of Experience / Degree Level
For G6 – 3 years relevant experience with High School Diploma; or 2 years relevant work experience with Bachelor or equivalent or higher
– Certificates and/or Licenses
Information Technology,
Database Management,
Computer Science
-Relevant Job Experience
Essential
Previous data management experience, preferable in CBI context. Excellent knowledge of computer software and database applications. Experience in Microsoft SQL Server (2005 or later).
Desirable
Knowledge of UNHCR programmes and activities. Experience in cash-based interventions, particularly in a refugee response context. Working experience in C# and ASP.net. Working experience with statistical software such as R, Python, Stata etc.
– Functional Skills
IT-Computer Literacy
DM-Database Management
EC-Statistical and modelling software
UN-UNHCR Operations, mandate, principles and policies
IT-Microsoft Server Technology
CB-Cash-based Programming/Managing/Planning
– Language Requirements
For General Service jobs: Knowledge of English and/or UN working language of the duty station if not English.
– Competency Requirements
Core Competencies
Accountability
Communication
Organizational Awareness
Teamwork & Collaboration
Commitment to Continuous Learning
Client & Result Orientation
Cross-Functional Competencies
Analytical Thinking
Technological Awareness
Planning and Organizing
How to apply
The application deadline is 26 September 2022, 23:59 Poland time. Late applications will not be considered.
To apply please send your letter of interest and resume to [email protected] with the name of the position you are applying for in the title of the email.