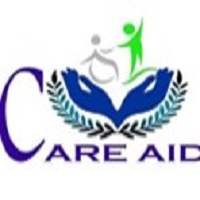 Call for interest
CARE AID is an independent humanitarian non-governmental, nonprofit organization founded in 2019, but officially CAC registered in 2021 in Maiduguri Borno state, Nigeria. Care Aid mission is to respond to humanitarian crises and build resilience, promote inclusive and sustainable growth, co-construct effective governance and support the building of civil society by investing in people and their potential.
CARE AID is committed to providing humanitarian relief to people in urgent need and protect their dignity while co-creating inclusive longer-term opportunities for sustainable growth through; CCCM/Shelter/NFI, Protection, GBV, Livelihood, Wash, and peace building.
Presently, we are updating the list of suppliers providing the following materials/services/works:
CAP 1 Furniture & fittings (Tables, chairs, cabinets, Safe, etc.)
CAP 2 ICT repairs and maintenance (computers, photocopiers, printers, etc.)
CAP 3 ICT equipment and consumables (including laptops, printers, cartridges, etc.)
CAP 4 Construction Materials (WASH/ building /construction materials) – (cement, wood, blocks, sand, gravels, etc.)
CAP 5 Stationeries Supplies – (Printing Paper, pens, notepads, staplers, pins, pencils, toners,
Cartridges etc.)
CAP 6 Handymen (Electrical Repairs, Plumbing, Carpentry, Welding, Refrigerator Repair, AC servicing/Repairs, Gardening)
CAP 7 Electrical consumables/parts/accessories – Electronics and electrical equipment (Air conditioners, TV, Refrigerator, microwave, kitchen equipment, household electrical gadget etc.)
CAP 8 General merchandise (Groceries, household items, Beverages, toiletries, cleaning items, drinking water for dispenser, etc.)
CAP 9 Security equipment and services
CAP 10 Vehicle Rentals Service (SUVs, Trucks, Secondary Transport with Loading and Offloading)
CAP 11 NFI/Hygiene Kits
CAP 12 Printing, Publishing, Branding Promotional Materials and Graphic Design Services
CAP 13 Fumigation services
CAP 14 Solar Systems and equipment (Supply, Installation, Maintenance and repairs solar power installation)
CAP 15 Supply and maintenance of fire safety equipment and extinguishers
CAP 16 Communication and Security Solutions Providers (Networking Components and Services, Access Control and Security Systems, CCTV Solutions, Communication Systems, Intercom, Conferencing Equipment & Solutions)
CAP 17 Supply of petroleum product, PMS, AGO and engine oil
CAP 18 Airtime and Recharge Card Supplies
CAP 19 Air Ticketing (flight reservation) and Travel Agencies
CAP 20 Internet Service Providers (Dedicated and Data-based Internet Services)
CAP 21 Hotel and Hospitality services (hotel accommodation, conference hall rental)
CAP 22 Insurance Services (Health Insurance, Life Insurance, Asset Insurance)
The main criteria for selecting new suppliers will be:
• Provision of comprehensive company profile and Evidence of certificate of Incorporation with Corporate Affairs Commission (CAC) – Mandatory
• Evidence of Tax Identification Number (TIN)/VAT certificate – Mandatory
• Provision of tax registration certificates – Mandatory
SUBMISSION OF EXPRESSION OF INTEREST
Request for the Expression of Interest can be submitted via email:
[email protected]
Or be submitted physical at CARE AID office at: House No.3, Off Kuru Pure Water company, Potiskum Road Behind Damboa Road, Maiduguri, Borno State, Nigeria.
Such requests must indicate the Call for Expression of Interest CAP number, Title, and the name of the Applicant and in English. E.g., "Call For Interest: CAP1- Furniture & fittings (Tables, chairs, cabinets, Safe, etc.)" via above e-mail.
The Expressions of Interest, including the submitted documents, shall be in English only.
Suppliers interested in being added to our list of selected suppliers, in participating in future restricted tenders and/or in signing framework, contracts with us should submit their request on or before 7TH October 2022 the submission deadline.
Suppliers are advised that Care Aid does not require any payment or expense during the entire process. Any request in this direction should be immediately reported as it is contrary to the values and practices of our organization.