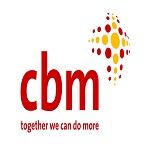 Background of Project
Women and girls with disabilities face systemic barriers to political, social and economic opportunities that hinder their development; their gender, disability and poverty intersect to significantly increase their vulnerability to violence and discrimination. Women and girls with disabilities experience high levels of violence, as noted by 2017 baseline research in project areas. Globally, intimate partner violence (IPV) is 2-4 times higher for women living with disabilities and increases with the severity of disability (Dunkle et al; 2018).
The Break the Cycle project focused on tackling violence primarily through supporting women and girls with disabilities to become socially, politically, and economically empowered. The project sought to break the cycle of poverty and violence for 646 women and girls with disabilities in Nigeria's FCT and Nasarawa States through social, economic, and political empowerment.
Break the cycle: empowerment to combat violence against women/girls with disabilities in Nigeria
The objectives of the project were as follows:
Impact
Eliminate all forms of violence against all women and girls in the public and private spheres, including trafficking and sexual and other types of exploitation (SDG target 5.2).
Outcome
646 women and girls with disabilities from the Federal Capital Territories and Nasarawa states of Nigeria are more socially, economically, and politically empowered
Output
626 women with disabilities are economically empowered
Increased action towards inclusion of girls with disabilities in education in FCT and Nasarawa states
14 communities are more inclusive and supportive of women and girls with disabilities
Women with disabilities have equal opportunities for meaningful participation, leadership and influence in community and political decision-making
The disability and women's movements in FCT and Nasarawa State, Nigeria, and the related local civil society organizations, are inclusive and supportive of women and girls with disabilities
After three years, a total of 612 women with disabilities (out of a target of 646) have been involved in the project.
Altogether, 930 (out of a target number of 1,044) people with disabilities and caregivers joined the project's Village Savings & Loans groups. Of these, 592 (out of a target of 626) were women with disabilities and 128 were men with disabilities. 2,976 (out of a target of 3,341) of their family members benefited indirectly.
All of the women with disabilities in the VSLA groups received training in business, leadership and life skills, and 409 (exceeding the target of 400) completed vocational skills training. 150 assistive devices have been distributed. Forty women with disabilities (meeting the target of 40) joined an accelerated leadership skills track through which they have received one-to-one mentoring. Altogether, 149 women have reported taking on new or additional leadership positions since joining the project. Seventy-three per cent of the women reported an increase in their income one year after joining the project VSLA groups, and 56% reported increased influence in household decision making over the same period.
In addition, 26 (out of a target of 28) male inclusion champions reached 703 (exceeding the target of 560) community and religious leaders with sessions on disability inclusion and gender equity. Forty-eight (out of a target of 70) girls with disabilities completed life skills training. Accessibility audits were completed for 14 inclusive and special schools, and each of the schools supported to undertake works to implement the most urgently needed improvements. Awareness raising through community theatre and town hall meetings and joint advocacy work with disability and women' organizations mean that the overall environment is now more inclusive of people with disabilities.
Purpose and Objectives of the Break the Cycle Project Final Evaluation
The purpose of the project final evaluation is to assess the overall results and approaches of the Break the Cycle project for accountability purpose, donor reporting, organizational learning, and planning of future interventions.
Specifically, the objectives of the evaluation include:
To review the achievements (or otherwise) of the project objectives and the contributing factors.
To examine the relevance, effectiveness, efficiency, partnership and sustainability approach of the project and the degree to which the projects have set a foundation for community and government ownership and likely scale-up.
To document lessons learnt from project planning, implementation, monitoring and learning that would guide future project management.
Scope of the Break the Cycle Project Final Evaluation.
The final evaluation will be conducted in the FCT and Nasarawa State for a period of 21 calendar days. CBM Global Country Office will engage an external consultant to work on the evaluation of the project. The evaluation should provide practical guidance to the project partner, and government line Ministries, Departments, and Agencies (MDAs) regarding possible replication of the project approaches as a model.
The evaluation will cover the period of project implementation, from November 2019 to October 2022. The evaluation will include an assessment of how the project engaged with women and girls with disabilities and their family members, and other community-based structures, government (livelihood/employment authorities, schools, and education authorities), political parties. In addition, engagement approaches at the community level such as with women's groups, educators, opinion leaders, traditional and religious leaders, other community members, and Organizations of People with Disabilities (OPDs) will also be covered.
The evaluation consultant will contribute to reflection and learning from the implementation of the project throughout this process. Findings and recommendations will be disseminated and used to improve the overall quality and impact of CBM Global's work. This will contribute to organizational learning for the project partner, CBM UK and CBM Global, create institutional knowledge, gain support among stakeholders, and promote understanding of the project evaluated. The evaluation process will take a participatory approach with the involvement of project stakeholders, especially the beneficiaries. The staff of partner organization will play a strong role in the evaluation.
During the evaluation, the consultant will interact with a variety of project stakeholders to document lessons learned from participating in the project. These project stakeholders should include project staff and management, women and girls with disabilities and their families, key community leaders (traditional rulers, religious leaders, etc.), education authorities (Ministry of Education, Education Boards), representatives from OPDs, women's organizations and the media, and the CBM Global Country Office.
It is important that the final evaluation builds on – and does not duplicate – work carried out as part of the endline monitoring of the project by the partner in September-October 2022. Therefore, the partner will make the results of this monitoring exercise available to the evaluation consultant at the earliest possible opportunity.
The consultant will incorporate a feedback process with project stakeholders into the data collection and communication aspects of the evaluation to document key learnings and actions for follow-up in terms of the sustainability of the project.
To a best extent possible, disability-friendly venues and communication methods will be used to accommodate persons with various forms of disabilities. It is intended that the final evaluation products will be circulated in soft and printable versions that are in accessible formats to a wide range of project stakeholders.
Cross-cutting issues to consider while conducting the final evaluation are disability inclusion, gender mainstreaming, and safeguarding.
The evaluation questions to be considered are discussed as follows.
1. Project achievements:
To what degree has the project achieved the results that were planned? To what extent have the objectives and design of the project responded to beneficiaries' needs, as well as needs and priorities at state and national level in Nigeria?
Referencing the log-frame indicators at impact, outcome, and output level, were these achieved? Were these indicators useful and appropriate measures of the intended impact of the project?
To what degree did the project successfully address violence against women and girls with disabilities through achieving sustainable behaviour change?
Has the project succeeded in getting any change in policy and practice within any of the different levels of government? What has been learned with the benefit of hindsight?
To what degree has the project appropriately adapted to changing circumstances (e.g., COVID- 19, political instability)?
To what extent are the net benefits of the intervention likely to continue after the project closes?
To what extent has the intervention generated significant positive or negative higher-level effects, whether intended or unintended?
2. Implementation of the project:
To what extent did the intervention deliver results in an economic and timely way? Did the project demonstrate value for money?
3. Gender-specific approaches:
What were the different ways that the project interacted with men vs women or address issues pertinent to men compared to women (or boys vs girls)? How did the project manage gender biases in delivering the project?
Assess the degree to which the different approaches related to gender taken by the project (if there are any) are a) appropriate b) effective. To what degree have the project approaches been effective in addressing barriers to social inclusion in terms of social, economic, and political empowerment for women and girls with disabilities? What evidence supports this?
To what degree have the project approaches been effective in promoting the role of men in women's participation in decision making?
What areas regarding appropriate gender approaches need to be considered in any future project models?
Intended use of the Break the Cycle Project Final Evaluation
This evaluation is being carried out as part of CBM Global's programme development requirements. Its outputs will be used by a variety of stakeholders for different purposes:
To establish lessons that will be used to plan future programming
To draw case studies and lessons learnt for advocacy
To plan for the sustainability of the project
To understand the impact of the project on the project beneficiaries
To inform the project donors' and implementing partners' collaborative work with government to establish accessible, quality services for women and girls with disabilities.
To identify areas that may require further strengthening to ensure sustainability and quality of services for women and girls with disabilities
To guide provision of technical support to future projects
To feed into practice of CBM Global and partners
To communicate results to donors as part of accountability practice.
Methodology
The evaluation consultant will develop the evaluation methodology that sits within the framework of the available evaluation budget in collaboration with CBM Global Country Office. The consultant is expected to submit a brief inception report containing an evaluation methodology. The evaluation must meet the principles of being inclusive, participatory, and interactive, involving both male and female beneficiaries. As a minimum, the evaluation process should include the following key steps:
Review of relevant project documents
– Programme proposal, budget, and log frame
– Financial and narrative reports November 2019 – June 2022
– MoUs and Agreements
Initial briefing session with CBM Global (Country Office and CBM UK), and the project partner
Application of appropriate data collection tools.
Qualitative methods used could include:
key informant interviews
Observation
Logs, journals, records, etc.
focus group discussions
Timeframe
The timeframe allowed for this consultancy is 21 working days based on the work plan presented below.
Required Experience/Qualification
The key qualifications required to perform this consultancy include:
Advanced degree/MSc degree/ in Economics or International Development, or other relevant fields.
Eight to ten years of proven experience in program design, implementation, and evaluation with five of those years in evaluating empowerment and inclusive driven programmes.
Strong contextual understanding of persons with disabilities issues in project target states.
Knowledge and practical experience in gender inclusion approach, community development, and economic empowerment programmes.
Knowledge and experience in disability-inclusive practices is an added advantage.
Proven senior-level evaluation experience (at least 8 years) including knowledge of study methodologies
Ability to draw practical conclusions and prepare well‐written reports in a timely manner.
Availability during the proposed evaluation period.
Ability to provide strategic recommendations to key stakeholders.
Excellent interpersonal and communication skills including the ability to facilitate and work in a multidisciplinary team.
Analytical skills are proven through the submission of a past evaluation report.
References to including clients and other team members.
The consultant has the responsibility for:
Professional and ethical conduct of the evaluation following the do-no-harm principles and adhering to the CBM Global safeguarding and PSEA policies.
Ensuring participatory and inclusive methodology.
Delivery of the final evaluation products according to agreed schedule.
Developing and sharing a work plan or itinerary for conducting interviews and focus group discussions in the field, upon liaison with CBM Global and the project partner.
Developing and sharing list of items (stationery, etc.) and requirements for reasonable accommodation that they might need for achieving specific field activities, meetings, and related workshops.
Expected Results
The following documents are expected to be developed by timelines as final products of the evaluation. They are expected to be produced in English Language.
An inception report (including methodology, information collection plan and evaluation matrix before the field data collection) produced before 3rd November 2022.
A draft evaluation report produced no later than 18th November 2022.
A final evaluation report produced by 21st November 2022. This needs to be written up according to the CBM Global Evaluation report template.
Data sets for all collected data, transcribed for CBM Global's future use.
PowerPoint presentation summarizing the key findings from the evaluation submitted together with the final evaluation report by 21st November 2022.
Other expected outputs include questionnaires, or other baseline survey tools/manuscripts, etc.
The results of the evaluation will be shared with project beneficiaries and partners through integrated approaches such as circulating soft and hard copies of the report via online and face-to-face methods, which will be agreed in connection with the project stakeholders.
It is noteworthy that both the Inception report and the Evaluation report should be presented in the standard evaluation report format of CBM Global.
How to apply
Expressions of Interest shall be submitted to [email protected] with the email title: Consultancy for Break the Cycle Project Final Evaluation and shall include:
Brief description of consultancy firm/consultant/team
Detailed CVs of each suggested team member
Understanding of this ToR and suggested methodology
Availability of team and suggested schedule
Financial proposal
Only complete applications will be considered. CBM Global may ask for references and/or examples of previous work and reports during the recruitment process. Applications will be reviewed on a rolling basis and once the suitable candidate is found, applications received after the closing date will no longer be considered.
CBM Global reserves the right to terminate the contract in case the suggested and agreed upon team members are unavailable at the start of the final evaluation and no adequate replacement can be provided.
CBM Global is an equal opportunity employer and is committed to safeguarding and promoting the welfare of persons with disabilities, children and other vulnerable persons and expects all staff and partners to share this commitment.
Each member of the evaluation team, including interpreters, enumerators, etc. must comply fully with and sign the CBM Global's Code of Conduct and Child and Adult-at-risk Safeguarding Policy as well as commitment to data security and privacy.