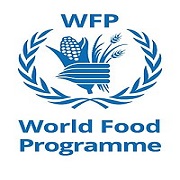 WFP celebrates and embraces diversity. It is committed to the principle of equal employment opportunity for all its employees and encourages qualified candidates to apply irrespective of race, colour, national origin, ethnic or social background, genetic information, gender, gender identity and/or expression, sexual orientation, religion or belief, HIV status or disability.
ABOUT WFP
The United Nations World Food Programme is the world's largest humanitarian agency fighting hunger worldwide. The mission of WFP is to help the world achieve Zero Hunger in our lifetimes. Every day, WFP works worldwide to ensure that no child goes to bed hungry and that the poorest and most vulnerable, particularly women and children, can access the nutritious food they need.
ORGANIZATIONAL CONTEXT
WFP has established a Multi-Country Office in Barbados to provide technical assistance and capacity-strengthening across 22 countries and territories in the English and Dutch- speaking Caribbean. Across the Caribbean, WFP is applying its global expertise to a programme of cross-functional activities designed to improve regional and national preparedness and strengthen systems to deliver rapid and appropriate assistance to people impacted by shocks and disasters. This position will be based in Jamaica and will support the establishment of a vendor database.
WFP is actively scaling up its presence in the Caribbean with core focus on strengthening government systems in areas such as social protection and disaster risk management, with enhanced engagement envisaged across multiple governmental entities, development partners and UN agencies. This role will be critical in building a foundation for implementation and support for WFP's activities in Jamaica.
JOB PURPOSE
Act as vendor focal point to establish a vendor lists for WFP activities in Jamaica. The incumbent(s) will establish and initiate contact with vendors for relevant activities, liaise with vendors for establishment of vendor roster for the operation and manage related processes for vendor creation within WFP systems. This position is required for 3 months. The incumbents will report to the supervisor in their respective country offices with a technical support provided by the Procurement Officer in Barbados.
KEY ACCOUNTABILITIES (not all-inclusive)
1. Contact local potential suppliers for the various areas of services required by WFP Caribbean.
2. Collate suppliers' information and relevant documentation for registration.
3. Support suppliers in filling out WFP Supplier Registration templates: Supplier Registration/ Payment Details Form, UN Sanction list Certification form, etc.
4. Assist in the collection of information for the annual review exercise where deemed necessary.
5. Develop supplier database, reports and correspondence to support effective registration.
6. Maintain records while ensuring that supplier information is well organized.
7. Establish and maintain relationships with suppliers through provision of support during the registration and vendor survey process.
CONTINUATION OF KEY ACCOUNTABILITIES
8. Proof-read reports, documentation, correspondence, etc., making changes in line with established guidelines where appropriate.
9. Contribute to and provide recommendations for improvement of business procedures and processes.
10. Collect and perform basic analysis of data to contribute to quality business information management.
STANDARD MINIMUM QUALIFICATIONS
Education: Completion of secondary school education. A post-secondary certificate in the related functional area is desirable. Experience: Five or more years of progressively responsible work experience in the relative business stream with experience in general administrative work.
Knowledge & Skills:
• Knowledge of specialised common business practices and methods, gained through relevant technical training and experience. • Ability to develop and maintain relationships with a range of individuals in order to provide a high quality support service. • Ability to carry out basic data analysis and independently rectify problems requiring attention. • Ability to monitor and record financial transactions. • Excellent communication skills required to give and receive information and work with a variety of individuals. • Ability to maintain confidentiality.
Language: Fluency in English, both oral and written communication.
TERMS AND CONDITIONS
Who Can Apply? This position is open to nationals of Jamaica and CARICOM member states and associate members. CARICOM Nationals applying for National position outside of their home country bear sole responsibility for required actions or expenses related to relocation, accommodation, repatriation and any other living expenses, etc. A CARICOM Skilled National Certificate is a pre-requisite of employment for successful candidates who are not from the country for which the position is advertised.
Employment Particulars
Type of position: Short Term – Full Time.
Type of Contact: Special Service Agreement. Level 5 (SSA -5)
Duration on Contract: 3 months
Duty Station: Jamaica
Remuneration: The salary for this role starts at JMD 154,956.46.
DEADLINE FOR APPLICATIONS
The application should be submitted by September 21, 2022, 23:59 Eastern Daylight Time.
Please note that applications received after the deadline will not be considered and only short-listed qualified candidates will receive an acknowledgement.
All employment decisions are made on the basis of organizational needs, job requirements, merit, and individual qualifications. WFP is committed to providing an inclusive work environment free of sexual exploitation and abuse, all forms of discrimination, any kind of harassment, sexual harassment, and abuse of authority. Therefore, all selected candidates will undergo rigorous reference and background checks.
No appointment under any kind of contract will be offered to members of the UN Advisory Committee on Administrative and Budgetary Questions (ACABQ), International Civil Service Commission (ICSC), FAO Finance Committee, WFP External Auditor, WFP Audit Committee, Joint Inspection Unit (JIU) and other similar bodies within the United Nations system with oversight responsibilities over WFP, both during their service and within three years of ceasing that service.
How to apply
To apply, please create a personal account and fill out the profile form with your personal information at http://www1.wfp.org/careers/job-openings.
In the application form, ensure to fill out the mandatory sections, attach your CV, answer the pre-screening questions, and agreeing to the legal statement before submitting your application. Selection of staff is made on a competitive basis on account of potential and performance. All applicants will undergo a rigorous process which includes screening against job requirements, a technical test, and a panel interview.