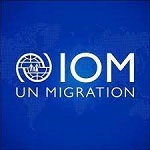 Context:
Under the direct supervision of the Migrant Protection and Assistance Head of Unit, having in mind the potential migrants' needs, the incumbent will promote dialogue and exchange views, provide counselling services to migrants, partner agencies and other institutions concerned, assist and organize assisted voluntary return activities. In addition, the incumbent will assist with the implementation of other projects related to AVRR.
Core Functions / Responsibilities:
Act as the Focal Point for persons with medical needs in the frame of the AVRR programme, providing counselling to potential candidates in Belgium on existing voluntary return projects and, when applicable, on available reintegration opportunities in the countries of origin;
Organize the re-integration assistance with IOM missions in countries of origin and social workers (assessment of the needs upon return; co-ordination of the investigation and the tailoring of the re-integration programme with the field mission and the social workers);
Organize the return assistance of vulnerable cases with AVRR counsellors, movement staff and social workers (assessment of the needs; co-ordination of the travel arrangements with AVR and field mission; follow-up on the expenditures);
Coordinate the AMAAR (Adapted Medical Assistance After Return) activities; coordinate on cases with donor, join monthly AMAAR working group meetings with donor and stakeholders;
Expand working agreements with partners in the frame of the organization of the voluntary return of persons with medical needs, such as hospitals, companies providing escorts, etc.;
Organize information and training sessions for external medical escorts, hospitals, specialized centres, shelters, NGOs and federal reception structures, in order to inform them on the AVRR programme;
Prepare and encode application files in the appropriate databases;
Assist in providing information to IOM's partner network in Belgium to promote AVRR;
Assist in delivering information sessions on AVRR to stakeholders likely to be in touch with potential beneficiaries, including but not limited to, social services, reception centres, hospitals and governmental counterparts;
Maintain and promote good working relations with embassies and consulates to collect information and promote co-operation with a view to facilitate the issuance of travel documents and/or visas;
Assist in establishing technical information on each country's procedures and specifics (travel documents, consulate opening hours, etc.) to compile and update Country Information Sheets;
Ensure regular contacts with IOM referral partners in Belgium;
Contribute to the development of promotional/information materials on the return and reintegration activities;
Participate in joint monitoring missions on individual reintegration assistance in selected countries, if and when required;
Any other duties as may be required.
Required Qualifications and Experience
Education
• Bachelor's degree in Social Assistance, Social Work, or a related field from an accredited academic institution with two years of relevant professional experience; or
• High School Degree with four years of relevant professional experience in Social Work and Welfare, or related fields.
Experience
• Experience in (IOM) AVRR projects and reintegration assistance;
• Experience with migrant populations on direct assistance;
• Experience in counselling persons with medical and/or mental health issues;
• Experience in the usage of office software packages (MS Word, Excel, etc.) and knowledge of spreadsheet and data analysis;
• In depth knowledge of the broad range of migration related subject areas dealt with by the Organization.
Languages
Fluency in French, Dutch and English is required. Knowledge of Spanish is desirable.
How to apply
Interested candidates are invited to submit their applications –Questionnaire on Mandatory Requirements (p. 5), CV and Cover Letter– to IOMBrusselsApplications@iom.int by 29 November 2022 at 23:59h Brussels time, referring to this advertisement in the subject line (SVN 2022-46).
In order for an application to be considered valid, IOM only accepts applications duly completed. Only shortlisted candidates will be contacted.
Any offer made to the candidate in relation to this vacancy notice is subject to funding confirmation.
Appointment will be subject to certification that the candidate is medically fit for appointment and verification of residency, visa and authorizations by the concerned Government, where applicable. As part of the mandatory medical entry on duty clearance, candidates will be requested to provide evidence of vaccination against COVID-19.
This post is subject to local recruitment. Only persons holding a valid residence and work permit for Belgium will be eligible for consideration.