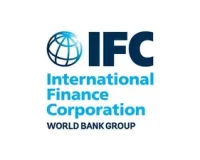 Closing date: Monday, 1 May 2023
Associate Investment Officer
Job #: req22248
Organization: IFC
Sector: Investment
Grade: GF
Term Duration: 3 years 0 months
Recruitment Type: Local Recruitment
Location: Amman,Jordan
Required Language(s): English
Preferred Language(s): Turkish, Arabic
Closing Date: 5/2/2023 (MM/DD/YYYY) at 11:59pm UTC
Description
IFC—a member of the World Bank Group—is the largest global development institution focused on the private sector in emerging markets. We work in more than 100 countries, using our capital, expertise, and influence to create markets and opportunities in developing countries. In fiscal year 2022, IFC committed a record $32.8 billion to private companies and financial institutions in developing countries, leveraging the power of the private sector to end extreme poverty and boost shared prosperity as economies grapple with the impacts of global compounding crises. For more information, visit www.ifc.org .
The Manufacturing, Agribusiness & Services (MAS) Industry Group plays an important role in supporting IFC's strategic priorities, covering investments in the manufacturing, agribusiness and services (i.e. health and education plus tourism, retail and property) sectors. MAS' sectors play a critical role in providing goods and services to consumers; addressing core needs, creating jobs, contributing to government revenue and stimulating growth. In IFC's client countries, these sectors can account for as much as 80% of overall economic activity in a given country.
IFC's new focus on upstream is meant to proactively create conditions that result in the movement of capital into private sector investments in the countries where we work. This is strategic business development in markets or sectors where ready-to-finance projects are not yet available, yet significant development gaps exist. Upstream activities occur before the traditional investment project cycle and are necessary precursors. They can be accomplished as quickly as in a few months or take several years.
IFC's MAS is seeking an associate investment officer responsible for designing and implementing upstream projects in the Manufacturing, Agribusiness, and Services sectors in Middle East, Central Asia, and Turkey (MCT), setting the stage for investment transactions that introduce novel concepts, shape markets and drive impact.
Roles and Responsibilities: The position represents a key function in the MAS MCT upstream team and involves the following responsibilities:
 Lead and contribute to upstream project design, planning and execution across a range of initiatives carried out by the MAS upstream team in MCT.
 Investigate bankability of business models and project concepts; undertake preliminary structuring of investment transactions; map out paths and milestones to investment concept approval.
 Conduct targeted research to enable appropriate project design, including assessment of sector dynamics, identification of market gaps/barriers, and analysis of economics of products and services in the market.
 Collaborate closely with the MAS investment team to ensure successful conversion from upstream projects to investment transactions; support processing of transaction concepts enabled by upstream work.
 Support and in some cases manage relationships with World Bank, government and private sector stakeholders in support of project design and execution.
 Develop excel based models to analyze, estimate and/or forecast transaction economics, project scenarios, and partner/client financials.
Selection Criteria
 Master's degree and minimum 5 years of relevant experience in the real sector, with a minimum of 3 years in an investment function.
 The position requires a combination of experience, skills and knowledge:
 Substantial expertise in identifying, evaluating, structuring and negotiating debt, equity and or risk sharing transactions; robust understanding of investment products and bankability criteria.
 Substantial knowledge of MAS sectors in general; familiarity with markets in Middle East, Central Asia, and Turkey.
 Practical familiarity with advisory project design & implementation involving private sector clients, including managing or contracting consultants.
 Demonstrated experience conducting and distilling market-oriented research, creating and refining excel based financial models, and applying a creative approach to problem solving in a project design/implementation context.
 Knowledge of a theme/sub-sector of interest to the MAS upstream program in MCT (decarbonization, circular economy, smart agri, PPPs in health and education, tourism and affordable housing) would be a plus.
 Excellent organizational and time management skills; ability to manage a large number of simultaneous tasks under time pressure and deliver consistently at agreed deadlines.
 Excellent verbal and written communication skills in English; Arabic and/or Turkish a plus.
 Willingness to travel throughout the MCT region.
World Bank Group Core Competencies
The World Bank Group offers comprehensive benefits, including a retirement plan; medical, life and disability insurance; and paid leave, including parental leave, as well as reasonable accommodations for individuals with disabilities.
We are proud to be an equal opportunity and inclusive employer with a dedicated and committed workforce, and do not discriminate based on gender, gender identity, religion, race, ethnicity, sexual orientation, or disability.