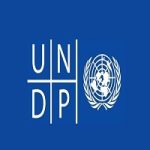 Closing date: Monday, April 17, 2023
Job Identification : 9856
Locations : Santiago, Chile
Posting Date : 11/04/2023, 02:45 AM
Apply before : 04/18/2023, 03:59 AM
Job Schedule : Full time
Agency : UNDP
Grade : NPSA-6
Vacancy Type : National Personnel Service Agreement
Practice Area : Inclusive Growth
Bureau : Regional Bureau for Latin America and the Caribbean
Contract Duration : 8 months
Education & Work Experience : Bachelor's Degree – 3 year ( s ) experience OR High School certificate- 6 year ( s ) experience
Other Criteria : Renewable according to performance.
Required Languages : Fluid Spanish ( excellent oral and written expression )
Vacancy Timeline
1 Week
Job Description
one. Background
UNDP is committed to achieving workforce diversity in terms of gender, nationality and culture. Individuals from minority groups, indigenous groups and persons with disabilities are equally encouraged to apply. All applications will be treated with the strictest confidence.
UNDP does not tolerate sexual exploitation and abuse, any kind of harassment, including sexual harassment, and discrimination. All selected candidates will, therefore, undergo rigorous reference and background checks.
2. Project Description
Educational innovation and alternative forms of education have always existed in the educational system, although not massively. The suspension of face-to-face classes due to the health crisis led the pedagogical teams to continue teaching, but remotely, displaying skills and knowledge different from those required by the traditional classroom. Thus, to respond to the crisis, they intensified dialogue and collaboration, generating experiences whose knowledge and reflective appropriation provoked and consolidated innovations that allow us to approach, collaboratively, the serious educational consequences derived from the pandemic ( Moreira-Arenas, 2021; Moorhouse & Wong 2021 ).This is why the critical moment has meant an opportunity to rethink the school and produce transformations that expand learning opportunities for students and teachers alike ( Darling-Hammond 2020 ).
Maintaining and deepening these novel experiences is an opportunity to strengthen the recovery of learning. Considering this challenge, the Comprehensive Educational Reactivation Plan contemplates an Innovation Network for Educational Transformation that, among other purposes, seeks to promote the recognition and exchange of innovative practices to respond to the constant challenges of comprehensive learning ( in line with the international recommendation, UNESCO 2021 ). This, in order to inspire and develop collective capacities for an innovation that allows addressing challenges, needs and learning problems that the pandemic triggered, exacerbated and / or evidenced.The Comprehensive Educational Reactivation Policy ensures that it is required to start by giving innovative responses to the immediate effects of the pandemic and advance to systemic transformations implemented in the medium term ( Mineduc 2022 ).
In the context of the Innovation Network, Protagonistas del Cambio is a project that seeks to strengthen the innovation capacities of educational communities, through transformative pedagogical experiences with territorial impact for the integral development of students. Transformative pedagogical experience is understood as an authentic and relevant experience in which students are protagonists, along with teachers, of an action that generates impact in your community or local or global environment. These experiences are expected to be generated from the collaboration between students and teachers, education assistants and other actors in the community surrounding the educational establishment, managing to blur the outside and inside of the school,addressing problems that may belong to different spheres of life ( natural, relational, citizen, labor, personal, etc. ), developing the expected learning from the prioritized national curriculum. It is for all of the above that this project is linked to the set of active methodologies ( Learning based on projects, challenges or problems, Learning and Service, Design Thinking, among others ). All educational establishments in the country will be invited to develop transformative pedagogical projects in their communities. Design Thinking, among others ). All educational establishments in the country will be invited to develop transformative pedagogical projects in their communities. Design Thinking, among others ). All educational establishments in the country will be invited to develop transformative pedagogical projects in their communities.
The projects developed in Protagonistas del Cambio will be disseminated and shared through the Innovation Network for Educational Transformation, seeking to make visible and generate exchange between those educational communities that already carry out this type of experience, while promoting that communities that have not carried out this type of experience can do so gradually. Students and educational teams are expected to be the protagonists that the world and Chile need.
The initiative has a 35-month execution horizon.
3. Scope of work
The general objective of this role is to support the management and monitoring of the Protagonistas del Cambio initiative, under the supervision of the Learning Coordinator for the XXI Century of the General Education Division of Mineduc or the person determined by it.
Among the functions and expected results are: A ) Orient the design, monitoring, implementation and evaluation of the administrative processes required ( such as tenders or others ) to develop the Protagonistas del Cambio project throughout the national territory.
B ) Coordinate joint work with the ministerial representatives of the regions ( SEREMIs, DEPROVs, coordinators or UATP professionals of the SLEP, among others ) to ensure compliance with the project objective at the national level.
C ) Prepare presentations by Protagonistas del Cambio and their progress for the team and the dissemination of the project.
D ) Assertively and strategically communicate the Protagonistas del Cambio project in the regions or other spaces to spread, generate alliances, implementation conditions or other purposes relevant to the project.
E ) Attend project progress meetings at the periodicity established by the team.
F ) Contribute to the required tasks defined by the Innovation Center team and the General Education Directorate to fulfill the objectives of the Protagonistas del Cambio project.
4. Institutional agreement
The ( the ) contracted ( a ) will serve in the Ministry of Education under the supervision of the Learning Coordinator for the 21st Century of the General Education Division of Mineduc or the person that it determines. Work will be done in conjunction with the Innovation Center of the Ministry of Education. Administratively and on the UNDP side, supervision will fall to the Project Coordinator. For its part, under its supervision you will find a ( a ) Technical Assistant ( a ) Project.
5. Competences
Essential Competences
Achieve Results – LEVEL 2: Expand solutions and simplify processes, balance speed and precision when doing work.
Think Innovatively – LEVEL 2: Offers new ideas / opens up to new approaches, demonstrates systemic / integrated thinking.
Learn Continuously – LEVEL 2: Get out of the comfort zone, learn from others and support their learning.
Adapt with Agility – LEVEL 2: Adapt processes and approaches to new situations, involve others in the process of change.
Act with LEVEL Determination 2: Able to persevere and deal simultaneously with multiple sources of pressure.
Participate and Associate – LEVEL 2: It is a facilitator ( a ) / integrator ( a ), unites people, creates / maintains coalitions / associations.
Facilitate Diversity and Inclusion – LEVEL 2: Facilitates conversations to reconcile differences, consider decision-making.
People Management
UNDP People Management skills can be found on the dedicated site.
Functional and Technical Competences
Business management – Communication
 Ability to communicate clearly, concisely, unambiguously, both verbally and in writing; adapt messages and choose communication methods according to audience. Ability to manage Communications internally and externally, through social networks, media, and other appropriate channels.
Network and alliance management – Relationship management
 Ability to engage a wide range of public and private actors; build, maintain and / or strengthen work relationships, trust and mutual understanding.
External relations and promotion – Planning and execution of events
 Ability to plan, manage and execute events to ensure the support and amplification of communications and the promotion of initiatives, as well as the name of UNDP and its mandate.
6. Minimum NPSA Ratings
Minimum academic education required
 Complete secondary education.
 Degree of graduate or graduate ( a ) in fields of Social Sciences, Education or related field.
It will be considered an advantage to have a university professional degree in the mentioned areas.
Minimum years of relevant work experience
 People with a bachelor's degree and / or university professional degree require a minimum of 3 years of relevant related experience.
 People with minor academic training ( Secondary or Complete Technique ), require a minimum of 6 years of relevant experience.
 Relevant experience means work experience related to:

 Knowledge or experience related to the operation of the Ministry of Education. That is: I work at the central or regional level of MINEDUC ( SEREMIS, DEPROVS, SLEP ) or as a counterpart to any MINEDUC project or initiative.
 Experiencia en proyectos vinculados a metodologías activas, cambio educativo, comunidades de aprendizaje y/o innovación educativa.
En su postulación refiérase a los años, instituciones, proyectos y/o experiencias, conforme a la experiencia requerida. Años de experiencia por sobre el mínimo relevante señalado, tendrán una mejor evaluación.
Para licenciados(as) o titulado(as) profesionales, será considerada una ventaja contar con un mínimo de 5 años de experiencia laboral relevante.
Habilidades y competencias requeridas
 Dominio en el uso y manejo correo electrónico Outlook
 Manejo de herramientas informáticas Office.
 Usuario avanzado en Zoom y similares y Nubes de almacenamiento.
Habilidades y competencias deseables
Habilidades y competencias técnicas deseables
 Conocimiento sobre los procesos administrativos del sector público.
 Ability to manage pedagogical projects in the educational system.
Other skills, knowledge and skills of interest:
 Demonstrate interest in the work of the United Nations and UNDP in particular, as well as commitment to the values, mission and vision of the organization.
 Experience leading projects linked to active methodologies, learning communities and / or educational innovation.
 Experience accompanying school change processes linked to active methodologies.
 Experience in multicultural / international contexts or situations.
 Autonomy, proactivity and professionalism.
 Ability to persuade and involve different actors in the educational system.
 Have adequate interpersonal skills; function and function well in team context.
 Poseer alto nivel de organización y atención minuciosa al detalle.
Idiomas requeridos (a nivel laboral)
Español fluido (excelente expresión oral y escrita)
Certificados profesionales
Se podrá solicitar a los/as postulantes acreditar mediante certificados u otros documentos similares, su experiencia laboral en el manejo de las herramientas señaladas.
7. Viajes:
Se prevén viajes nacionales para este puesto.
Consideraciones en su postulación:
 Complete el formulario en línea.
 Adjunte también CV en formato libre.
 Incluya una carta de presentación (máximo una página) indicando por qué se considera idónea(o) para la posición.
 Identifique al menos tres referencias laborales de supervisores(as) anteriores. Las referencias pueden incluir también a los colegas.
Disclaimer
Important applicant information
All posts in the NPSA categories are subject to local recruitment.
Applicant information about UNDP rosters
Note: UNDP reserves the right to select one or more candidates from this vacancy announcement. We may also retain applications and consider candidates applying to this post for other similar positions with UNDP at the same grade level and with similar job description, experience, and educational requirements.
Workforce diversity
UNDP is committed to achieving diversity within its workforce, and encourages all qualified applicants, irrespective of gender, nationality, disabilities, sexual orientation, culture, religious and ethnic backgrounds to apply. All applications will be treated in the strictest confidence.
Scam warning
The United Nations does not charge any application, processing, training, interviewing, testing or other fee in connection with the application or recruitment process. Should you receive a request for the payment of a fee, please disregard it. Furthermore, please note that emblems, logos, names and addresses are easily copied and reproduced. Therefore, you are advised to apply particular care when submitting personal information on the web.