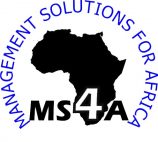 MS4A is a business development consulting firm that provides services to start-up NGOs on new business development and resource mobilization, project management and proposal development, linking NGOs to donor grants and facilitating NGO start-up.
Experience 1 year
Location Abuja
Key Duties & Responsibilities of Assistant Culinary Chef
S/he will assist in preparing, and presentation of meals and dishes in ways that suit the requirements or orders that are placed by staff.
S/he will assist in the preparation of specific meals like salads, desserts, and pastries for staff and meetings
S/he will assist in determining the quantity of food that will be needed within a particular time frame.
S/he will also assist in adjustments to the menu based on the availability of food items or the current season.
S/he will assist in regularly cleaning and sanitizing work equipment like fryers and various kitchen surfaces.
S/he will be willing to work at odd hours, like very early in the morning to prepare meals for the day, and to clean-up after the day's work.
S/he will assist in ensuring that that the kitchen is well-organized at all times.
S/he will assist in ensuring that the food is prepared as fast as possible and that a standard taste-level is maintained.
S/he will assist in maintaining records, places necessary orders, and makes sure that food safety standards are adhered to.
S/he will make sure that all the set standard are adhere to
S/he will assist in initiating new ideas either in cooking methods or in service delivery.
S/he will assist in organizing training for group of people on catering service from time to time
S/he will also assist to cook for official meetings
Qualifications, Skills and Experience:
 Diploma in Culinary and Hospitality Management or its equivalent in any social science or related fields
 A minimum of one (1) year previous work experience in catering
Method of Application
Interested and qualified candidates should forward their CV to: [email protected] using the position as subject of email.