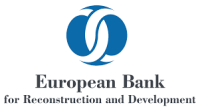 Requisition ID
33507
Office Country
United Kingdom
Office City
London
Division
Risk Management
Contract Type
Short Term
Contract Length
12 months
Posting End Date
17/05/2023
Purpose of the Job
The Assistant Analyst, Data Management and Reporting (DMR) is responsible for part of the on-going business activities of the team. The Assistant Analyst monitors IT systems, inputs data as necessary, and reports any outstanding data anomalies and system-generated alerts to senior colleagues to ensure continuous data integrity. As well as correct interpretation and consistent execution of the Bank's policies and associated procedures, the Assistant Analyst prepares information reports and analysis in order to support Management's requirements.
Background
Data Management and Reporting (DMR) is a team within Risk Policy & Analytics, which itself is part of Risk Management. The Team's primary function is aimed at managing Risk data and selected IT systems in order to support the business objectives of Risk and other stakeholders throughout the Bank.
DMR achieves this through implementation and management of effective and innovative processes and procedures to govern quality data, analysis of the Banking and Treasury portfolios and effective reporting solutions developed to support business needs. DMR is responsible for dealing with compliance at various levels and in addition plays a fundamental role in preparation of reports for Management, Internal Committees, External Agencies and the Board.
Facts/ Scale
Precise responsibilities will vary by job holder and cover a sub-section of the following tasks:
 Work split across 5 main areas: Data Management, IT Systems (PMM, Fusion Risk, SAPLimit Manager), Reporting, Compliance, Data Governance Project Management and User Acceptance Testing.
 Technical support for users of internal systems related to the Credit Monitoring Process: PMM (2,000 Users). Respond to on average 80 queries per month.
 Maintain risk attributes for counterparties (3,000 Banking & Treasury Counterparties) and transactions (3,500 facilities).
 Update and monitor limits in TFP (100 active issuing banks).
 Participate in 2-3 major data governance projects per year.
Accountabilities & Responsibilities
 Maintain accurate risk data records using various information sources, including Operations Committee documentation and third party research.
 Undertake the Month End reconciliation process, discrepancy analysis and investigation of data involving close liaison with risk management and other departments to ensure data integrity.
 Produce & distribute risk management reports in order to ensure that managers have the relevant information needed.
 Ensure procedural documentation is kept up-to-date and any changes are communicated to the Team.
 Maintain counterparty limits in the Trade Finance System based on correct documentation.
 User administration and support of various systems related to the Credit Monitoring Process.
 Report any data anomalies and system-generated alerts to colleagues.
 Develop a practical understanding of the data items, structures and processes within the core systems used by Risk (PMM, Fusion Risk, DTM, SAP, AFL, Summit) and how they link to other systems within the Bank.
Knowledge, Skills, Experience & Qualifications
 Ability to handle large data sets and draw conclusion based on data analysis
 Understanding of data management and data governance principles
 Understanding of the role of risk/financial data reporting in a financial organisation
 Basic understanding of banking and treasury products
 Proven experience in data management, analysis or reporting, preferably acquired within a credit or risk management environment of a financial institution.
 Relevant experience in reporting systems with an ability to relate/translate business needs to IT/data specifications. Experience in Cognos or defining and running user acceptance testing would be an advantage.
 Ability to understand and interpret legal and policy documentation, understand how this translates into fundamental risk data concepts and quickly identify information critical to the maintenance of risk data.
 Ability to tackle problems in a logical way, with good organisational skills, a keen eye for detail and the goal of attaining the highest possible accuracy and quality within their work.
 Excellent written and spoken English; other languages a plus.
 University degree in Economics, Finance, Business or related subject and/or equivalent experience.
Challenges
 Assist other departments in fulfilling their responsibilities for data input and quality control, including increasing awareness and commitment to quality data input and control process.
 Provide user assistance and system administration services in the absence of control over system design and improvements.
Please be advised internal applicants are only eligible to apply once the probation period in your current role has been passed.
Please note that CCTs and applicants working directly for a Board office can only apply for jobs advertised via the external website.