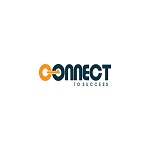 Technical Advice Connect LTD/GTE (TAConnect) is a non-profit organization registered in 2021 and based in Nigeria to bring innovative solutions to the provision of Technical Assistance (TA) services across Africa. TAConnect was established by the Bill and Melinda Gates Foundation (BMGF) to deliver tailored and cohesive support for states in Nigeria by strengthening their PHC systems and enhancing PHC service delivery. As an innovative platform, we respond to state TA priorities to promote sustainable improvements in state Primary Healthcare (PHC) systems' performance and increase uptake of Reproductive, Maternal, Newborn, Child, and Adolescent Health and Nutrition (RMNCAH+N) services.
Experience 5 years
Location Abuja
This job description (JD)/scope of work (SOW) sets forth the services to be provided by the Analyst, Program Management to Technical Advice Connect LTD/GTE (TAConnect), a non- profit organization registered in 2021 and based in Nigeria to bring innovative solutions to the provision of Technical Assistance (TA) services to states in Nigeria.
The Analyst, Program Management will support Program Management Manager in overseeing daily program operations and coordination of all aspects of TAConnect's activities. He/she will collaborate with the other program teams in the ongoing implementation of TAConnect's technical and programmatic activities in strengthening their PHC systems and enhancing PHC service delivery. He/she will also provide technical leadership in program operations, supervise assigned program teams, and track program expenditure and implementation to ensure quality program management. The Analyst, Program Management, will ensure that program implementation is harmonized across all TAConnect's work streams. He/she will also ensure adherence to TAConnects' corporate and field office policies, donor regulations.
Principal Duties and Responsibilities (Essential Functions):
Review the overall management, budget tracking, quality and timeliness of deliverables, programmatic impact, external representation, and coordination with internal and external stakeholders.
Review and recommend work plan requirements related to the planning, and implementation of TAConnects programmatic and technical deliverables
Proactively identify issues requiring TA, analyze them, segment them into technical areas requiring assistance and provide recommendations
Develop Quarterly TA mobilization plans based on program and provide technical briefs on monthly basis for project implementation
Review all programmatic and technical training plans to ensure the goals and objectives are clear, the target audience is identified, and a training module is prepared. Also, ensure all training reports as prepared, reviewed and filed appropriate.
In collaboration with HR, ensure adherence to and enforcement of HR policies including productivity and principles of a professional work environment within the program team
with high consistency. Liaise with HR to draft Job Descriptions (JD)/ Scopes of work (SOW) of current or future program needs/STTAs and ensure the timely submission of STTA reports and payment processing. Develop a data base of consultants with specialized expertise in strategic areas of TAConnect's implementation activities.
Work with Technical Leads to consolidate input on the workplan for each Financial Year. Organize periodic review meetings (mid and final) and retreats to ensure TAConnect's
progress and implantation report is on-track.
Liaising with the KMC team to manage communications on media relations, social media etc. Build positive relations within the team and external parties, and ensure implementation of policies and practices in accordance with client/donor requirements
Continuously improve program efficiency and effectiveness by leveraging technology, documenting and regularly refining processes, and increasing coordination among all stakeholders that contribute to the implementation of core program operations. Provide capacity building and day-to-day coaching on program management to program staff.
Assist programs and operations teams in monitoring and tracking burn rate to ensure proper management
Perform all other tasks as assigned by the Technical Director
Job Qualifications
Bachelor's degree or equivalent in public administration, public health, social sciences, management or equivalent
Minimum 5 years work experience, with at least 3 years related experience in core project management and providing program support in health-related programs, PHC systems
and enhancing PHC service delivery. Experience with a donor funded contract or grant, an international NGO is preferred
Strong program development/management background with analytical and problem- solving skills. Ability to understand and follow specific instructions with a keen attention
to detail, and perform multiple tasks simultaneously and to meet demanding timelines
Demonstrated ability to follow standard practices and procedures, receive general instructions and supervision on work progress, and make significant contribution to end results with resourcefulness to identify, resolve problems, and to make timely decisions.
Time management skills, organizational skills, interpersonal skills, and a demonstrated ability to work independently as well as part of a team. Adaptable to change, and flexible with duties and hours
Ability to consistently meet multiple deadlines and willingness to travel up to 50% of the time within Nigeria
Proficiency in Microsoft Office especially Microsoft Word, Excel, and PowerPoint.
Strong written and spoken communication skills in English Supervision
The Analyst, Program Management will report directly to Program Management Manager.
Working Conditions/Duration of Assignment
This is a long-term position for the life of the contract based in Abuja, Nigeria.
Method of Application
Qualified candidates should apply by sending their comprehensive CV, Cover Letter and Portfolio as a single document (PDF or Doc or Docx.) to info@taconnect-ng.org using the Job Title "Analyst, Program Management" as the subject. All applications should be sent on or before 20th November 2022. TAConnect will only contact candidates that are successful at this pre-qualification stage. More information about TAConnect can be found on the TAConnect website: https://www.taconnect-ng.org