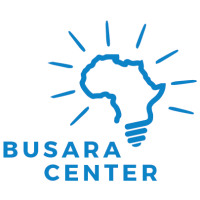 The Busara Center for Behavioral Economics is an advisory and research organization focused on evaluation and implementation of behavioral interventions in understudied countries and populations. Busara's mission is to work with researchers and organizations to advance and apply behavioral science in pursuit of poverty alleviation.
Responsibilities
Identify, troubleshoot, and resolve inquiries on external and internal research data and act as a research resource person for senior leadership, internal teams, staff, and external parties.
Work closely, when necessary, with the data and programming team to source, clean, and structure data.
Support the design of effective quantitative and qualitative survey instruments and coordinates all activities associated with survey development including research, formatting, liaising with survey programming teams, analyzing, summarizing, and presenting results; write reports highlighting key findings and present results.
Support Associates/Senior Associates in preparing materials such as, but not limited to, drafts of client reports, experimental designs, literature reviews, proposals, and pitch decks.
Support multiple large-scale research and advisory projects at a given time as may be required.
Clarify research requests to identify potential data sources and informational resources; identify, and discuss research needs with Associates and Engagement Directors.
Carry out general logistics planning for project activities as it relates to content outcomes such as phasing of field activities, coordinating meetings, etc.  Work closely with the Project Operations team and the Project Lead team to plan logistics for field operations, data collection, and data quality assurance.
Ensure that all project coordination work is communicated with the relevant teams at Busara to ensure proper roll-out of the engagement.  This includes, but is not limited to, finance, procurement, operations, facilities, and wellness.
Requirements
A Bachelor's degree in Economics, Social Sciences, Public Policy, or related fields.
High level of self-motivation and energy, an optimistic "can-do" attitude
Strong analytical, interpersonal, and communication skills.
Qualitative and quantitative research or data analytic skills preferred.
Excellent organizational skills.
Flexible, self-motivating, able to manage multiple tasks efficiently, and a team player.
Interest and experience working in a fast-paced working environment.
Fluency and excellent communication and writing skills with a mastery of English and (where applicable) at least one other appropriate language for the office in which they will be based.
Extreme attention to detail while sustaining a global focus and vision for institutional planning and decision making.
Ability to work independently and as part of a team.
And preferably
Familiarity with randomized controlled trials preferred.
Familiarity with behavioral science.
Familiarity with R, STATA, Python, SAS, and/or other programming languages
Exposure to large-scale research and consulting projects in countries in which Busara has an office.
Method of Application
Interested and qualified? Go to Busara Center for Behavioral Economics on jobs.lever.co to apply