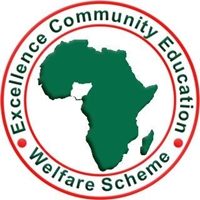 Excellence Community Education Welfare Scheme Ltd/Gte (ECEWS) is a leading indigenous non-profit organization dedicated to improving access to qualitative healthcare, Education and Economic strengthening services in Nigeria. Our staff includes expert in health, Education, Social works, youth, Civil Society and research. Our LOCATE project;
Experience 8 years
Location Akwa Ibom
Job Description
The incumbent will plan and coordinate administrative procedures and systems and devise ways to streamline processes to enhance performance, ensuring safety for personnel and equipment.
Incumbent will be responsible for supervising the recruitment of personnel and allocation of responsibilities and office space for staff across the zones, ECEWS HQ office and Abuja office.
Incumbent will assess staff performance and provide coaching and guidance to ensure maximum efficiency of administrative processes.
Incumbent will maintain smooth and adequate flow of information within the company, clients and partners to facilitate robust business operations.
Incumbent will manage schedules and deadlines, monitor inventory of office equipment and sensitive items and the purchasing of new material with attention to budgetary constraints.
Incumbent will monitor costs and expenses to assist in budget preparation, supervise facilities servicing and maintenance activities, organize and supervise other office activities (recycling, renovations, event planning etc.)
Incumbent will ensure operations adhere to relevant government policies, donors' guidelines and frameworks.
Any other duties as assigned by supervisors
Minimum Recruitment Standard
Bachelor's degree in business administration, management, or related field.
At least 8 years' post NYSC experience in developing country health care programs or program support function 3 years of which must be at a senior management level within an international NGO or agency
Knowledge of the policies, regulations, reporting formats, and cultures of principal donors, including the CDC, USAID, DFID, and others
Demonstrated experience in non-profit sector in a management role especially in USG Fund programs or equivalent
Strong supervisory and management skills
Successful experience leading or authoring proposals and research papers
Ability to lead teams and promote cross learning
Ability to handle confidential information with discretion and make reasoned judgments in a timely fashion. Committing to a course of action without undue delay or prevarication
Experience of dealing with difficult and sensitive situations in a professional manner.
Proficiency with MS packages
Familiarity with budget planning and enforcement, human resources, and customer service procedures
Method of Application
Interested and qualified candidates should send a detailed resume and a one-page cover letter as one (1) MS Word document explaining suitability for the position to Human Resources Unit through this email address: careers@ecews.org .
APPLICATION MUST EXPLICITLY STATE YOUR FULL NAMES, THE POSITION OF INTEREST WITH PREFERRED LOCATION as the SUBJECT of the email.
Candidates are advised to provide three professional referees with email addresses and phone numbers.
Eligible female applicants are strongly encouraged to apply. ECEWS has a competitive compensation package and is an Equal Opportunity Employer (EOE)
ECEWS does not charge candidates a fee for a test or interview.
Only shortlisted candidates will be contacted.