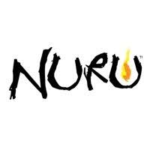 Nuru equips local leaders with tools and knowledge to lead their communities out of extreme poverty by integrating impact programs that address the most prevalent and fundamental challenges of extreme poverty around four areas of need:
Location: Michika/Gombi, Adamawa State
Grade Level: Administrator & Professionals
Terms and conditions: The appointment will be for a period of 18months, renewable based on funding and performance.
Number of Job Opening: 1
Start Date: November 2022
Organization Background:
Nuru Nigeria is a local NGO with affiliates in the US, Kenya, and Ethiopia. Our mission is to build resilience corridors of strong, locally owned farmer cooperatives driving profitable livelihoods in vulnerable communities of the Northeast. Nuru Nigeria prioritizes the smallholder farmers it serves and works to cultivate lasting meaningful choices through a community led, community driven and community sustained livelihood programs across the agriculture value chain.
Position Summary:
Nuru Nigeria is seeking an Administrative Assistant (AA) who will be supporting the field offices on all general administration and logistics arrangements. The Administrative Assistant will provide administrative and logistics support to the field team based on the guidance of the Project Coordinator.
Reporting and Supervision: The Administrative Assistant will report to the Project Coordinator.
Job Responsibilities:
Under the supervision of the project coordinator, the administrative assistant is to carry out the following duties;
Provide administrative support and facilitate various activities for the team.
 Support the Procurement and Facility Officer in procurement activities for the grant and ensure that a proper inventory list is maintained and up to date.
Support the Finance Officer with filling and documentation of all project financial activities.
Ensure a full functional office environment in collaboration with the Field Office Manager.
Support the team with all travel arrangements.
Support the Program Officers during community engagements to ensure the necessary logistics arrangements are complete.
Oversee fleet concerns that include the daily movement of the program team, mobilization of program supplies for distribution and for training/workshops, observance of safety and security protocols, management of drivers where applicable, and submission of the fleet analysis.
Responsible for keeping track of all supplies received and dispatched.
Perform other duties as assigned by the supervisor.
Job Requirement:
 HND/B.Sc in a relevant field.
At least 4 years proven experience in a similar role preferably within a development organisation.
 Ability to work through stringent deadlines with acute attention to detail.
Good Interpersonal skills and ability to work well with suppliers, colleagues and NN beneficiaries.
High standards of integrity; professionalism and impartiality.
Must be able to exhibit a high level of confidentiality.
Well-developed organizational and file management skills.
Knowledge on Logistics and procurement best practices.
Working knowledge of the best practices in fleet management and general administration.
Fluency in Hausa Language.
Essential computer literacy (word, excel and internet).
Nuru Nigeria Offers:
 Annual compensation range is NGN 2,400,000 – NGN 2,800,000 subject to statutory deductions.
18 working days of paid annual leave, 15 Days of paternity leave, and 120 calendar days of paid maternity leave.
13th-month remuneration up to 70% of monthly gross.
Capacity development opportunities.
Conducive work environment.
Positive atmosphere of dynamism and motivated team setting.
Atmosphere of a forefront professional and flexible NGO with a unique new development approach.
Training and capacity building program and intensive mentorship by expat team.
Life Insurance covering accident, disability and related benefits.
Health Insurance covering employees and family.
Pension benefits.
Atmosphere of diversity committed to providing equal employment opportunity, forbidding discrimination based on race, color, religion, gender, national or ethnic origin, age and disability, with respect to policies and visions.
Other Labor best practices apply.
Non-discriminatory employment clause:
Applicants will not be discriminated against on the basis of ethnicity, colour, gender, religion, socio-economic status, age, disability or health status. The management of Nuru Nigeria reserves the right to verify all of the applicant's information and conduct background checks on shortlisted candidates including reaching out to his/her previous employer. Only Shortlisted candidates will be contacted.
Method of Application
Interested and qualified candidates should forward their CV to: recruitment.nurunigeria18@gmail.com using the position as subject of email.