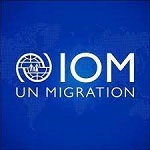 Position Title: Administrative Assistant
Duty Station: Manila (Global) Administrative Centre (MAC)
Classification: Ungraded
Type of Appointment: Special Short-Term, Nine months with possibility of extension
Salary: Php 42,000 per month net of taxes (All-inclusive Salary)
Context:
Under the overall supervision of the Chief, Financial Services, indirect supervision of Financial Analyst and PCST National Officer and the direct supervision of the PCST Master Data Supervisor the successful candidate will be responsible for supporting his/her supervisor in the review and in granting authorization to staff worldwide to access the organization's ERP system and other existing applications, to provide support in the master data creation and maintenance related to vendor and donor accounts, and to provide inputs to optimize the process and the system.
Required Qualifications and Experience
Education
University degree in Accounting, Finance, or a related field from an accredited academic institution with two years of relevant professional experience; or
Completed High School Degree from an accredited academic institution, with four years of relevant professional experience.
Experience
Experience in the field of Accounting, Finance or Information Systems.
Knowledge of accounting systems particularly SAP and the generally accepted accounting principles and internal controls.
Computer literacy including proficiency in MS Office applications.
How to apply
HOW TO APPLY
Interested candidates are invited to submit their applications via IOM Philippines jobsite not later than 05 December 2022 with reference code DR 054/2022 Administrative Assistant.
For further information, please refer to: https://careersph.iom.int/vacancies/dr-0542022-dr-0542022-administrative-assistant-ungraded-manila-global-administrative
IOM welcomes applicants from qualified individuals, irrespective of their race, religion, skin, color, nationality, age, disability status, ancestry, sex, sexual orientation, gender identity or expression, marital status, family structure, mental health status, or any other characteristic.
Only shortlisted candidates will be contacted.