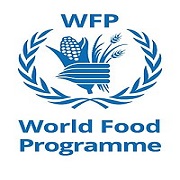 The World Food Programme is the food assistance branch of the United Nations and the world's largest humanitarian organization addressing hunger and promoting food security. WFP is part of the United Nations system and is voluntarily funded. Born in 1961, WFP pursues a vision of the world in which every man, woman and child has access at all times to the food needed for an active and healthy life. We work towards that vision with our sister UN agencies in Rome — the Food and Agriculture Organization (FAO) and the International Fund for Agricultural Development (IFAD) — as well as other government, UN and NGO partners. On average, WFP reaches more than 80 million people with food assistance in 82 countries each year. 11,367 people work for the organization, most of them in remote areas, directly serving the hungry poor. To learn more, watch the video outlining our mission, read our Mission Statement and our 2013 Annual Performance Report or download the Infographic.
STANDARD MINIMUM QUALIFICATIONS
Education: University degree in Business/Public Administration, Engineering, or other relevant fields relating to office management and administration.
Language: International Professional: Fluency (level C) in English language. Intermediate knowledge (level B) of a second official UN language: Arabic, Chinese, French, Russian, Spanish, and/or WFP's working language, Portuguese.
National Professional: Fluency (level C) in English language and the duty station's language, if different.
ORGANIZATIONAL CONTEXT
These jobs are found in Country Offices (COs), Regional Bureaux (RBs), and Headquarters (HQ). Job holders in the field typically report to the Country/Deputy Director or the designate. Job holders in RBs or HQ typically report to the Deputy Regional/Division Director or the designate. Job holders operate with a high degree of independence, manage more junior staff to ensure that administrative objectives are achieved in full. They are heavily involved in day–to-day activities and analytical work.
JOB PURPOSE
To contribute to daily planning and delivery of quality, customer-focused, value for money administrative services that enable staff in country/location operations to deliver food assistance to beneficiaries, in line with WFP's strategy.
KEY ACCOUNTABILITIES (not all-inclusive)
Contribute to and implement WFP country/regional plans, including administrative processes, aligned with regional and wider WFP strategies and policies to facilitate efficient and effective administration service.
Develop annual plans, contribute to longer term strategies and improvements to policies, systems and procedures to ensure services provided support WFP strategic objectives and are in compliance with corporate policies, standards, regulations and processes.
Carry out complex data analysis to provide management and clients with the accurate information and reports for efficient planning and decision-making.
Manage the existing resources in the area of responsibility (e.g. WFP managed facilities, assets and travel management, etc.) and estimate new requirements aiming at efficiency, cost-effectiveness and timeliness of operations and services.
Facilitate the compliance of the services provided (e.g. WFP managed facilities, assets and travel management, etc.) with the corporate Occupational Safety and Health Policy and contribute to the provision of recommendations to the management on improvements/changes.
Support a culture of environmental sustainability throughout WFP by role modelling actions that drive sustainability in all administrative activities.
Guide and supervise more junior staff, acting as a point of referral and supporting them with more complex analysis and queries.
Build and maintain the partnership with WFP stakeholders, other UN agencies and local government offices.
 Support the capacity building of WFP staff and partners through the organisation or design of trainings, workshops, daily interaction, etc. for efficient and effective delivery of food assistance to beneficiaries.
Follow standard emergency preparedness practices to ensure WFP is able to quickly respond and deploy food and needed resources to affected areas at the onset of the crisis.
Other as required.
4Ps CORE ORGANISATIONAL CAPABILITIES
Purpose
Understand and communicate the Strategic Objectives: Understands WFP's Strategic Objectives and the link to own work objectives.
Be a force for positive change: Flexibly adapts individual contributions to accommodate changes in direction from supervisors and internal/external changes (such as evolving needs of beneficiaries, new requirements of partners).
 Make the mission inspiring to our team: Recognizes and shares with team members the ways in which individual contributions relate to WFP's mission.
 Make our mission visible in everyday actions: Sets own goals in alignment with WFP's overall operations, and is able to communicate this link to others.
People
Look for ways to strengthen people's skills: Assesses own strengths and weaknesses to increase self-awareness, and includes these in conversations on own developmental needs.
 Create an inclusive culture: Participates in open dialogue, and values the diverse opinion of others, regardless of background, culture, experience, or country assignment.
 Be a coach & provide constructive feedback: Proactively seeks feedback and coaching to build confidence, and develop and improve individual skills.
 Create an "I will"/"We will" spirit: Participates in accomplishing team activities and goals in the face of challenging circumstances.
Performance
Encourage innovation & creative solutions: Shows willingness to explore and experiment with new ideas and approaches in own work.
 Focus on getting results: Consistently delivers results within individual scope of work on time, on budget and without errors.
 Make commitments and make good on commitments: Commits to upholding individual accountabilities and responsibilities in the face of ever-changing country or functional priorities.
 Be Decisive: Makes rational decisions about individual activities when faced with uncertain circumstances, including in times of ambiguity regarding information or manager direction.
Partnership
Connect and share across WFP units: Seeks to understand and adapt to internal or cross-unit teams' priorities and preferred working styles.
 Build strong external partnerships: Demonstrates ability to understand and appropriately respond to and/or escalate needs of external partners.
 Be politically agile & adaptable: Portrays an informed and professional demeanor toward internal and external partners and stakeholders.
 Be clear about the value WFP brings to partnerships: Provides operational support on analyses and assessments that quantifies and demonstrates WFP's unique value as a partner.
FUNCTIONAL CAPABILITIES
| | |
| --- | --- |
| Capability Name | Description of the behaviour expected for the proficiency level |
| Business Support Services & Reporting | Applies strong ability to identify country level requirements and develop customer focused solutions and action plans. Communicates data-based findings in a highly impactful way that is tailored to the audience. |
| Internal Controls & Risk Management for Administration and Engineering | Demonstrates in-depth knowledge of internal controls and proper accounting procedures and systems to recommend improvements where necessary to address current weaknesses, mitigate risks to mission-critical WFP operations and maximise client satisfaction. |
| Resource Management for Administration and Engineering | Oversees staffing for HQ and Field resources at the programme level, taking resource usage trends and forecasting data into account. |
| Specialised Knowledge in Administrative Services | Applies advanced theoretical understanding of administration best practice, concepts and principles and thorough knowledge of WFP standards , processes and infrastructure to ensure continuous improvement in the provision of efficient and effective administration services, resolving complex issues as they arise. |
| Customer Focus | Proactively monitors performance and delivers high quality service to meet the needs of customers, requesting customer feedback and taking ownership of customer problems that arise. Pre-empts needs of customers based on experience. |
OTHER SPECIFIC JOB REQUIREMENTS
This section is optional to describe additional responsibilities & knowledge required for the specific job.
DESIRED EXPERIENCES FOR ENTRY INTO THE ROLE
Has gained experience in administration.
Has provided direction and instruction to more junior staff members within area of expertise.
Method of Application
Interested and qualified? Go to World Food Programme (WFP) on career5.successfactors.eu to apply