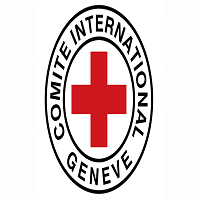 The International Committee of the Red Cross – ICRC- (www.icrc.org) is an independent humanitarian organisation, neutral and impartial. Port Harcourt Sub Delegation is looking for a suitable candidate to fill the vacancy below
Under direct supervision of Finance & Administration Manager, the Accountant 1 prepares, reconciles and analyses all accounting records of the Sub-Delegation and coordinate all Finance and Administrative duties.
Main Duties and Responsibilities
Explains to all colleagues and apply financial, and administrative procedures.
Ensures compliance of financial rules and controls, verification of invoices and requisite support document before payment.
Prepares and posts accounting entries in the IRIS accounting software on a regular basis.
Ensures accuracy and completeness of accounting transactions in accordance with financial procedures
Helps ensure that operations run smoothly through efficient cash-flow management, covering the fund needs of the POH Subdelegation
Guarantees proper filing of relevant supporting documents for future reference, including audits.
Performs regular integrity checks of accounting entries and account balances.
Participates in monthly closing activities and is responsible for part of them.
Provides support to other departments and responds to semi-routine and non-standard inquiries when necessary.
Identifies anomalies or other issues and proposes solutions to his/her supervisor.
Draws up cheques or payment orders for bank transfers to suppliers upon presentation of invoice by Purchaser with all the necessary internal authorization according to financial rules
Consolidation of Monthly financial forecast and monthly telex of the different units of the POH SD and submits same to Abuja with the monthly closing report.
To perform daily cash count with cashier and end of day closing
Prepares accounting documents for monthly closing
To be familiar with F & A Manual and financial management rules
Education and Experience Required
BSc Degree or its equivalent in Accounting
Professional Certificate in Accounting, an asset
Minimum of 1-2years cognate experience
Desired profile and Skills
Good knowledge of Accounting Software, e.g. ERP
Excellent knowledge of Microsoft Office tools. Knowledge of Design Software, an asset
Experience working with an International Organisation is a strong asset
How to Apply
Send Curriculum vitae, Application letter and NYSC Certificate to [email protected]
Clearly indicate "ABJ202200297 Accountant 1 PoH" as the subject of your application (Applications intended for this role without this subject will not be treated)
In the body of the mail, please indicate the following in the format as seen:
Qualification(s)
Current location
Languages you speak
Years of relevant experience
The deadline for the submission of applications will be 23.06.2022, 16:30hrs.  Late application will not be considered Only short-listed candidates will be contacted.
Equal opportunities shall be provided to all employees and applicants for employment based on their demonstrated ability and competence without discrimination based on race, colour, religion, sex, nationality, status, disability etc.
(Female candidates are encouraged to apply)
However, ICRC will not request for any monetary payments from applicants at any stage of the recruitment process.